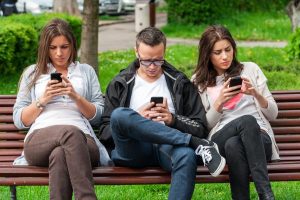 AT A GLANCE
INDUSTRY
Internet Service Provision
BUSINESS OBJECTIVE
Support launch of new ISP
Automate on-boarding of new customers
Enable agile process design
SOLUTION
Fields Service Management solution from JAVLN
BUSINESS BENEFITS
Seamless integration from web orders to infrastructure provisioning
Automation of job status updates to customers
Rapid application development, with ability to change processes as things change
FOR MORE INFORMATION
JAVLN
W: http://javln.com/
Australia
T: 1800 000 106
New Zealand
T: 0800 405 405
E: enquires@javln.com
Agile and ambitious fibre-only ISP chooses JAVLN to underpin customer experience…
Ahead of commencing operations as New Zealand's specialist internet service provider with a sole focus on high speed connections, Stuff Fibre understood that in a competitive marketplace, it must offer outstanding customer service. A significant part of its ability to do that rests on its Field Service Management platform, provided by local enterprise software vendor JAVLN. Thanks to the platform, Stuff Fibre can schedule, manage and deliver fibre broadband connections accurately and with a high level of automation.
Launched in September 2016, Stuff Fibre is designed to provide Kiwis with a better, simpler internet experience. With a sole focus on Ultrafast Broadband connections, the company provides premium customer premise equipment and contract-free connections unlimited data, with local customer service.
Stuff Fibre is built from the ground up, using the latest generation technologies to help customers get the best out of New Zealand's world leading Fibre Network.
Situation
Geoff D'Audney, Stuff Fibre CTO, explains that as a start-up internet service provider (ISP), the company had to get to market as quickly as possible, with a 'least cost' model of provisioning new clients. "The only way to do that is to automate so you don't need a giant contact centre," he says.
The New Zealand ISP market is (perhaps surprisingly) extraordinarily competitive. There are over 100 for customers to choose from and that level of competition requires any operator, but particularly a new entrant, zero room for anything but exceptional customer service.
D'Audney explains the process of onboarding a client: "Orders come off our website and go into our order management system, then are pushed to the likes of Chorus and other local fibre companies. If you handle this process with people, manually entering and exchanging information, it costs a lot."
The process of getting a new client on board and connected is crucial as it is the most 'touch-intensive' part of the relationship between ISP and customer. As a result, it is a 'make or break' opportunity to demonstrate customer service.
Solution
It is primarily for the automation and management of the onboarding and provisioning process that Stuff Fibre looked to JAVLN for its field service management solution.
D'Audney says he was aware of the capability offered locally by JAVLN through previous business engagements in his work in the telecommunications sector. "One thing I knew ahead of this engagement with JAVLN is that it had a product which offers the flexibility to grow and evolve. This is immediately important because one thing that is certain in telecoms is that things will change."
He adds that a flexible system is imperative, because without it, a telecoms business will set itself up for failure.
"When we engaged with JAVLN initially, our requirements were relatively rough and changed on the path of development. It was this, along with a flexible product, which made JAVLN such a good choice. In fact, the level of change coming from us through this process was probably a bit unreasonable, but they were willing to work with us and make it happen," D'Audney says.
The process of creating the Field Service Management solution, he adds, took some 16 weeks.
Results
As a start-up business, D'Audney says there isn't any opportunity to compare how things were before and after the JAVLN implementation. But what he can say is that the biggest benefit was working directly with the developers of a system which is crucial to Stuff Fibre's operations. "Engaging with people who know what they are doing, who are responsive and care, has resulted in a system which works reliably and underpins the efficiency of our operations," he says.
"Engaging with people who know what they are doing, who are responsive and care, has resulted in a system which works reliably and underpins the efficiency of our operations."
Just how important is JAVLN to Stuff Fibre? "We launched with it in place and couldn't have gone to market without it."
The system, explains D'Audney, handles all aspects of the onboarding and provisioning process, with automated workflows which are triggered in response to certain events like completion of orders, handover to third parties (like Chorus, as they put the necessary infrastructure in place), billing and more. "The system is based on 'states', so as soon as a state changes, the system performs an action. It keeps track of where all processes and orders are, with the necessary escalations to ensure that customers are kept informed of the progress of their connection, while we have the necessary information to ensure that nothing falls through the cracks."
He notes that because provisioning an Ultrafast Broadband connection can take several steps between multiple service providers over a period of time, communication with customers is imperative. "Worse than bad news of a delay, is no news of a delay. JAVLN is a key tool in automating customer updates, so our customers are never left in the dark."
So important to Stuff Fibre's business is the JAVLN system, D'Audney continues, that it is implemented in a fully redundant configuration. Should one instance fail, a second immediately takes over. "If JAVLN stops, which it hasn't ever, our ordering stops."
With Stuff Fibre's business going along at a steady clip – D'Audney says it is ahead of projected customer numbers and continues to gain traction in the market – he is satisfied with the work done by JAVLN to enable the business. "The main thing is that it is all very well to have a system which performs a function, and we certainly have that. But more important, still, is the support to change, and to fix things should they go wrong, which is what JAVLN provides. We've seen it in action, over the course of 7 months and thousands of successfully processed customer orders."
FURTHER READING
No posts found