Published on the 12/11/2015 | Written by Donovan Jackson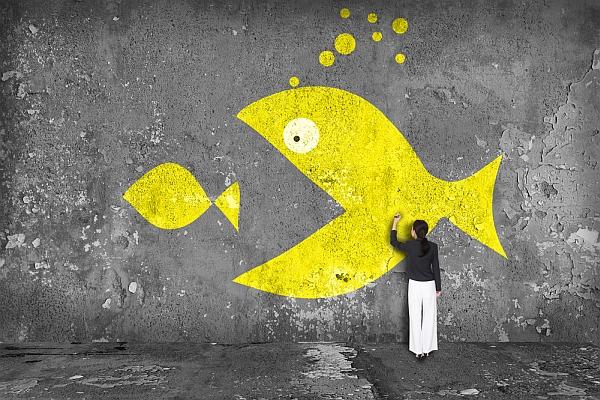 The Microsoft Dynamics partner environment is in flux with a number of players undergoing transformation as they are snapped up by larger operators…
UPDATE 13/11/2015: UXC Eclipse has just announced the acquisition of the Dynamics AX unit of Altair Business Solutions. A relatively minor purchase, the acquisition adds a further four AX clients to UXC's portfolio. Two people are added to UXC's headcount.

In recent months, Koorb has acquired parts of Adaptable Solutions. UXC Eclipse subsequently acquired parts of Koorb, and not long after, American giant CSC signalled its intention to acquire all of ASX-listed UXC. These changes follow another Australian company, Empired, stepping in to acquire Intergen, the company which has a back story tied to Rod Drury's Glazier Systems, founded way back in 1995.

It's enough to make your head spin, agreed James Page, GM Dynamics Solutions at Intergen. "It is a significant amount of consolidation, but it is also somewhat expected," he said.

That's largely as a consequence of Dynamics AX 'moving further up the ecosystem'; Page said that AX, as a comprehensive ERP solution,  it is designed to leverage the entire Microsoft stack. "That's forcing some of the smaller operations to question their ability to make the necessary investments to provide these solutions; a 20-man shop cannot cover so many bases with the complexity of the full stack; it becomes bloody difficult."

Simon Kingston, UXC Eclipse NZ country manager, added that consolidation is somewhat cyclical. "There is new partner competition entering the market, and that's caused a bit of a feeding frenzy over customers and quality consultants, putting a squeeze on the smaller players. Coupled with the pressure on margins which accompanies the move to cloud subscription services, and there is no longer that lumpy license income," he said; in other words, smaller organisations may find themselves undercapitalised.

Kingston agrees with Page on the march of Dynamics AX towards the top end of the market. "AX is growing significantly and is pushing into Tier One. Addressing these customers means the ability to manage the risks, governance needs to be more robust, and significantly sized customers expect to deal with a partner which has some backing in terms of resources – balance sheet and people – and a breadth of experience which has to go beyond a local presence."

In the view of Keir Garrett, Dynamics Lead at Microsoft NZ, consolidation is reflective of the opportunity and value larger organisations see in the market. "A lot of our solution providers have looked at where they can expand and grow and have seen niche opportunities for Microsoft solutions today and into the future. They're looking to invest in NZ and the fastest way to accelerate growth is to go on the acquisition trail."

While Garrett added that Microsoft has "attracted some really good partners with volume", she also said that consolidation adds weight to customers and prospects in that they have access to providers which offer the scale, knowledge and resources necessary to support growth. She echoed Page and Kingston's position: "We're talking about AX being enterprise ready. That means the partners providing it have to be enterprise ready, particularly for the bigger opportunities. Larger providers are seen as a safer pair of hands, particularly for mission-critical applications."

Impact on customers
Digital disruption is one thing; disruption in the marketplace so frequent that it becomes difficult to figure out to whom the cheque should be addressed in any given month, is quite another.  "Some of the customers we've inherited have been through a lot of change; they've gone from Adaptable, to Koorb, then with UXC taking it all over, the name has changed again," said Kingston.

It doesn't end there, with the CSC deal looming over UXC. "I do feel for these customers as they are going through a lot of change," he agreed, "However, they really do have nothing to fear except fear of change."

On the upside, he said that the resource pool to which, for example, Adaptable's Dynamics AX customers enjoy access has quickly gone from 8 people to 40, and then to over 200 consultants globally. "That's a good news story and our customers can see the positives out of that. But I agree that some have been through a bumpy ride with all the restructuring; we're taking a 'belt and braces' approach to governance, but broadly speaking, those benefits will be exposed for all our clients in due course."

Kingston added that UXC now has nearly 100 AX customers in all across NZ and almost 200 across all Microsoft Dynamics; "We've made quite an investment to meet with all of them. In my experience, I haven't come across any that see the developments as a negative. Once they sit back and see the balance sheet, support, and commitment of the senior executive team to build relationships and address concerns, there isn't a negative perception."

Page noted that UXC Eclipse was traditionally weak in New Zealand [in AX, agreed Kingston] and stronger in Australia; its moves in the NZ market, he said, provides a more solid foothold, but "Eyebrows are being raised across the board when looking at the CSC acquisition. CSC is likely looking at that to deal more effectively with Tier One clients, particularly with AX becoming one of the darlings of the market."

Garrett added a Microsoft perspective, noting that it sees the consolidation as a positive development for the market, across the existing installed base and for prospective customers.

Reduced choice?
Asked if the consolidation means reduced choice for customers, Page said it is necessary to look at what kinds of businesses AX specifically, is targeted at. "It's fair to say the customer profile is changing. Where in 2009 it was deployed in smaller entities, it is now targeted higher. The partner community around AX has to be reflective of where the solution is moving; higher tier means fewer prospects [owing to the characteristics of the NZ marketplace] and that also means fewer, but bigger partners."

At the lower tier, said Page, Dynamics NAV provides a suitable solution. "That's the traditional hunting ground of the lower SME sector; there is a lot of demand for NAV as a platform as it is right-sized for a lot of NZ companies; one of outcomes could be that smaller AX clients might consider NAV."

Microsoft's increased Dynamics focus
Kingston said the movement of AX up the food chain is indicative of an increased focus and investment Microsoft is making in Dynamics. "We've experienced [Microsoft's] commitment to put Dynamics at the forefront of its thinking, where previously it felt a bit like it was on the periphery. Now, it's core to the offering."

Page agreed, pointing not only to product development, but also partner support. "Microsoft is investing in ensuring quality outputs and predictable outcomes with repeatability across the channel. We've seen the results of that, with for example Dynamics Lifecycle Services, and expect to see more over time."

Garrett explained that Lifecycle Services is focused on supporting consistent solution delivery, delivered through partners to end users.

She is enthusiastic about the pace of change in the Dynamics environment: "There are a couple of things that are exciting in Dynamics right now. We're bringing in new people to accelerate market performance, we're seeing the benefits of the Microsoft transformation journey to mobile-first, cloud-first in the Dynamics space. That means the way in which Dynamics has done business in the past has changed; we are more responsive to customer requirements, we are more creative and agile. Partners are seeing that and customers are seeing that, too. Watch this space," she concluded.