Published on the 17/03/2017 | Written by Anthony Caruana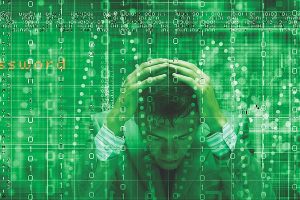 High volume data processing and real time analytics on the shopping list for CIOs drowning in a data (and vendor) soup…
Over recent years, CIOs have seen their budgets fall as cloud services have eaten into capital budgets and IT spending has shifted from the CIO's office to lines of business.
Emerging technologies in the big data and analytics space may turn that around however as CIOs grapple with exploding data volumes and increasing business demands for more sophisticated data analysis.
Local research and analysis firm Telsyte has released its Australian Big Data & Analytics Market Study 2017 and budgets for big data analytics on the rise. According to their study, which looked at 269 ICT decision makers, 83 percent of CIOs plan to invest more on big data hardware, software and services in 2017. The relationship with the marketing department is also strengthening with about a third planning to use these tools for sales and marketing analysis.
Telsyte said big data analytics is now in the top five enterprises applications managed by third-party service providers, indicating a lack of in-house capability to process large data sets. Interestingly, they found one of the blockers for IoT applications is a lack of capability in dealing with all the associated data – something these budget increases are poised to address.
Telsyte Senior Analyst, Rodney Gedda, said "Just collecting and processing data is half the story. Australian business leaders must use real-time analytics to gain business value from data and transform their decision making from reactive to proactive."
Gartner recently released their Magic Quadrant analysis of the BI and analytics space. They noted the emergence of a number of new vendors in the increasingly competitive space such as Zoomdata and Datameer.
But established players, such as IBM, Amazon Web Services, Cloudera, Dell/EMC, Google, Microsoft, SAP and Oracle are all in the race to reap rewards from the increased spend.
The good news is some local vendors such as Contexti, EngineRoom.io and YellowFin are also pushing into this space on the back of some solid innovations and focusing their skills on niches where they can add the most value.
The report also gauges the level of maturity in Australian enterprises and while most (63%) are at 'low maturity', there has been significant improvements in the past two years. Those in the 'strategic' to 'optimised' groups rose from 29 percent to 37 percent.
It is not a space for the faint hearted however with a large number of vendors, each with complex architectural requirements creating a challenge for CIOs to find the right combination for their environments.
Certainly, the bedside reading is chunky. The Telsyte report runs to 98 pages and joining the Gartner report at a similar length with detailed analysis on 24 vendors will take a while for time- and data-challenged CIOs to digest.
Although the focus of Telsyte's report was on BI and analytics, it's clear from Telsyte's data that there is a desire to bring more of the data analysis and decision support tools in-house.
While this may be good news for CIOs who have seen budgets pared back over recent years, the eternal challenge of delivering business users what they want when it comes to reporting means they need the business on their side to drive the initiative, not IT.