Published on the 04/12/2023 | Written by Newsdesk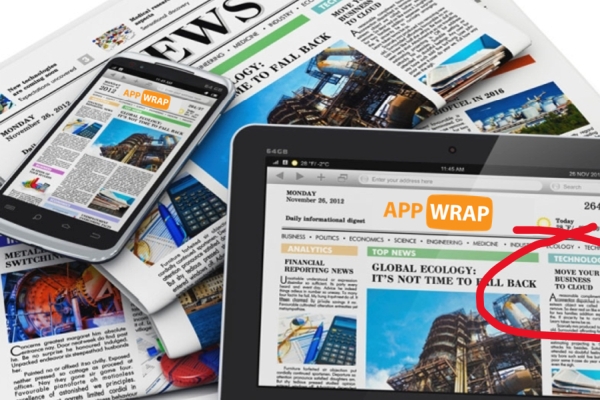 Keeping you up to date with A/NZ and world tech news…
AppWrap aims to help you keep up to date with an easy to read collection of news and snippets published by other leading tech media publications that we trust.
AppWrap December 2023
04.12 Infor's win of a $107.5 million Three Waters software contract will likely have an 'off-ramp' which could enable the win to be unwound according to the Department of Internal Affairs, BusinessDesk reports (paywalled). The deal has been mired in controversy, with Gentrack's Gary Miles calling for a probe into what he says was a 'strange' closed tender, which also included SAP. The new National-led government has said it will introduce legislation to repeal the Water Services Entities Act as part of its 100-day plan.
04.12 AvePoint has become the first global independent software vendor to commit to Microsoft's NZ data centre region, in a move Microsoft says will make it easy for channel partners to offer data residency for AvePoint data as well as readiness solutions for Microsoft Copilot.
03.12 Kiwi space-tech company Zenno Astronautics' technology has launched into space via a SpaceX rocket. Zenno has created a way to reposition satellites in space without using fuel, and the technology – called Z01 SuperTorquer – was embedded into a satellite launched last week. Tests will now be carried out. The technology uses 'superconducting electromagnets, using the energy from the sun to help reposition satellites, Newshub reports.
AppWrap November 2023
29.11 US video game company Unity Software, which bought Peter Jackson's Weta Digital in 2021 for US$1.6b, is terminating a professional services agreement with Weta FX, resulting in the loss of 265 jobs – or 3.8 percent of Unity's workforce. Reuters reports that the 265 employees being laid off have jobs related to the agreement. It is not known how many Kiwi roles will be affected.
28.11 One NZ is using generative AI in an attempt to turn around is customer service – ranked as the worst overall in New Zealand by the Commerce Commission earlier this year. Customer service has improved by 10 percent for satisfaction and trust in the three months since going live with the AWS service, The Post reports.
27.11 Google will begin deleting inactive personal accounts from December 1 as part of a new security plan. The purge will see accounts that have been inactive for two years closed off, is designed to prevent accounts from being compromised, Google says. The closures will be phased, with Google saying it will send multiple notifications to users before closing the accounts, CBS News reports.
25.11 Judith Collins has picked up three newly created portfolios in the new government, taking on roles as Minister for Science, Innovation and Technology; Minister for Digitising Government and Minister for Space among her seven portfolios, RNZ reports. The previous role of minister of digital economy and communications has been dissolved with Collins taking the tech element while Melissa Lee takes media and comms.
23.11 A new Kiwi trading platform, Goldie, has launched for those wanting to dabble in gold bars. Idealog says Goldie is the first investment trading platform in New Zealand to source, price and offer shares in gold bars.
22.11 The incoming government will clear a path for tech companies, innovation and growth according to the National party's Judith Collins. She says the IT sector will get government help to attract foreign investment, address skills and remove other barriers to innovation, RNZ reports.
22.11 Sam Altman is heading back to OpenAI as CEO, five days after being dumped from the company, with the board being restructured. The NYTimes says what appears to be emerging from the mess is a company better suited to handle the billions of dollars thrown its way – but potentially not as attuned to OpenAI's earlier mission of creating AI that's safe for the world.
22.11 Negotiations are underway – again – for Sam Altman to return to OpenAI. Altman's abrupt firing on Friday following 'a deliberate review process… which concluded he was not consistently candid in his communications with the board, hindering its responsibility to exercise its responsibilities' was followed by co-founder Greg Brockman announcing he was leaving the company too, in solidarity. Other senior staff were also reported to be resigning, and on Monday Altman and Brockman were hired by Microsoft – whose stocks had dropped following the Friday news of Altman's departure from OpenAI, and hundreds of employees signed an open letter saying they'd resign themselves if the pair weren't reinstated. Bloomberg reports discussions are now underway, with one scenario being Altman becomes a director on a transitional board.
22.11 Kiwi crypto exchange Easy Crypto is launching a New Zealand dollar backed stablecoin, the NZDD. The company claims the offering will provide a stable entry into the marketplace for those wanting to get into cryptocurrency while providing a stable store of value and liquidity for experienced investors.
15.11 Kiwi manufacturers are using a current quiet spell to review processes and systems and perfect new technology where they have invested in it, according to Advanced Manufacturing Aotearoa. AMA says the sector, which has seen poor business performance metrics, is 'going to pick up over the next few months' according to Newsroom.
15.11 Tony Krzyzewski has been inducted into the iSanz Hall of Fame for his four decades of contributions to the information security landscape. KPMG's Philip Whitmore took our Senior Cyber Security Professional of the Year, while Spark's Megan Young was named Up and Coming Cyber Security Star and BNZ's cyber governance team crowned Security Team of the Year at the awards. The Ministry of Education, BNZ Pixie Mob, Outfox were also among the winners, iSanz says.
15.11 The NZ government is rolling out new facial recognition technology, despite concerns over 'untested risk' around racial bias, RNZ reports. The system, due to go live at the Ministry of Social Development next week, will provide verification purposes, matching live images with licence or passport photos. RNZ says a recent MSD report says the level of racial bias for the system, which hasn't been bias tested in New Zealand, is unknown, unconfirmed and untested and could pose significant impact to Maori and Pasifika clients. DIA says it has tested the tool with 250 people and bias is not an issue.
13.11 Nearly $200m was lost to scams in NZ in the last year, according to MBIE. The figures, released as Fraud Awareness Week kicks off, show an increase of eight percent yoy to $198m. MBIE says scammers are targeting everyone across NZ but especially those with savings or investments who are looking to earn a little bit more from their money.
09.11 A threat reporting system flagged as one of the highest priorities of the Royal Commission of Inquiry recommendations from the mosque attacks is in limbo with the outgoing government failing to get a final plan completed. RNZ says a spokesman for National declined to comment until a new government was formed.
09.11 Customer insights innovation platform Ideally has raised $2.15m in seed investment as it looks to expand services within Australasia. The self-service platform enables users to test concepts, ideas and messages with their target audience. The investment was lead by Icehouse Ventures alongside Brand Fund 1, Brandt notes.
08.11 Kiwi commercial real estate valuation software company Forbury is being acquired by Canada's Altus Group for an undisclosed sum. Altus says the acquisition solidifies its Australia and broader APAC presence and provide market specific valuation capabilities. Forbury, which has 34 employees, was founded by former All Black Steve Surridge.
07.11 IBM is launching a US$500m venture fund to invest in early stage to hyper-growth AI companies to bolster enterprise-grade GenAI solutions. IBM says the startups will have the opportunity to work with IBM's team, gaining operational expertise on product and engineering and go-to-market strategies.
06.11 The NZ Government Identity Check system's facial recognition technology has failed 45 percent of the time in testing. The system has been tested with Hospitality NZ but Internal Affairs admits it is 'some way from achieving' a business case. The Ministry of Social Development is currently integrating with the system as an anchor client but risk assessments in August rated the project amber, though without any red flags, RNZ notes.
03.11 Spark NZ has allocated $250m-$300m investment for the 'high growth' data centre market in the coming year. The telco says it spent $114m capital expenditure on data centres in FY23, primarily for its new Takanini facility, the first stage of which was completed in August 2023, with additional investment into the Mayoral Drive facility. The second stage of Takanini investment will include a 10MW increase in capacity.
02.11 Emirates Team  New Zealand has launched an offshoot to take America's Cup technology to high-tech commercial projects. The team has delivered commercial projects including autonomous racing mark drones and an autopilot system, and Emirates Team NZ says Design Works will enable its team of 35-40 designers and engineers covering disciplines including software engineering, ML, AI, mechatronics and simulation development, to keep working together between America's Cup cycles.
02.11 TradeWindow is 'reorganising' its business, including cutting jobs, after revising downwards its expected revenue for the year ending March 2024. Revenue is now expected to be between $6m-$6.5m rather than the earlier forecast of $7-$8m, RNZ reports. The company declined to say how many roles will be affected. Earlier this year a capital raise failed gained just over a quarter of the desired $20m to fund expansion.
01.11 The world's largest science park owner is looking at Kiwi opportunities which could lead to a multi-million dollar local incubation facility to help kiwi food, health and other tech businesses access the Chinese market. Chinese-owned Tus Holdings operates 300 start-up incubators globally. It has signed a MoU with the Council of Next Federation and will explore joint construction of science and tech industrial parks in NZ, Australia and China to promote and commercialise innovation, the company says.
01.11 New Zealand and Australia have joined 25 countries including the US, EU and China in agreeing to work together to manage the risk from AI. The Bletchley Declaration includes a focus on identifying safety risks of shared concern, and building risk-based policies across countries.
AppWrap October 2023
30.10 President Joe Biden has signed a sweeping AI executive order in the US government's most ambitious attempt to address concerns around the technology, The Washington Post says. It places new safety obligations on AI developers, requiring developers to perform safety tests and notify the government of results before rolling out products. It also directs the government to develop standards for companies to label AI-generated content and calls on federal agencies to mitigate the technologies risk while evaluating their own use of the tools.
30.10 The G7 are expected to this week agree an AI code of conduct for companies developing AI systems, Reuters says. The voluntary 11-point code of conduct will set a landmark for how countries govern AI and urges companies to take appropriate measures to identify, evaluate and mitigate risks as well as tackle incidents and patterns of misuse after AI products are in market.
29.10 Kiwi officials are expected at the first global summit on AI safety, being held in the UK this week. The summit, held at Bletchley Park – where WWII codebreakers cracked the Enigma code, will apparently be limited to around 100 global politicians, business leaders and academics. RNZ says MBIE is liaising with UK counterparts on what level of representation is appropriate given the caretaker government currently in place here.
26.10 Kordia has partnered with Australian Starlink distributor Netlinkz to provide business grade satellite communications to Kiwi customers. The deal will see Kordia providing fixed, mobile and maritime plans, along with professional installation options. The company says the new addition will complement its existing managed Wan services to provide better rural coverage to improve communication options for remote sites.
25.10 Former chief science advisor Sir Peter Gluckman and Hema Sridhar are leading the charge for an international AI framework to evaluate new digital technologies. The pair are lead authors of a discussion paper released by the International Science Council, which aims to inform discussions taking place around AI. While focused on AI, the analytical framework could be applied to any rapidly emerging technology, including quantum, Koi Tu The Centre for Informed Futures says.
24.10 Microsoft is investing AU$5 billion into its Australian hyperscale cloud and AI infrastructure over the next two years. The company says the investment will also increase its data centre count from 20 to 29 and that it plans to extend its global skills programs to help more than 300,000 Australians gain 'the capabilities they need to thrive in a cloud and AI-enabled economy'. An initiative with the Australian Signals Directorate to improve cyber protection for Australian residents, businesses and government entities was also announced.
24.10 A group of researchers have developed a tool which enables artists add invisible changes to the pixels in their art in order to 'poison' models using images to train AI. Nightshade can cause  the resulting model to break in chaotic and unpredictable ways, MIT Technology Review reports and could mean future iterations of models such as Dall-E and Stable Diffusion's include useless outputs.
20.10 Australian-founded fintech Airwallex is expanding its Latin American business after acquiring rival Mexican payments provider MexPago. CNBC notes that Latin America is an attractive spot for fintech companies, largely due to a younger demographic. Mexico will provide something of a hedge for the company as it deals with geopolitical and economic uncertainty between the US and China. Airwallex says it has seen more than 460 percent year on year revenue growth in the Americas.
19.10 Kiwi and Australian tech companies have been warned about the 'unprecedented threat' China poses to innovation and the country's targeting of businesses with activities including cyber intrusions. Five Eyes countries' intelligence bosses came together to issue the warning and accuse China of IP theft and using AI for hacking and spying against nations, Reuters reports.
18.10 X is rolling out a US$1/year fee for new users in New Zealand and the Philippines in a move it says is aimed at combatting bots. The 'Not A Bot' subscription is a trial designed to reduce spam, manipulation of the platform and bot activity, X claims. Those who decline to pay will only be able to read posts, watch videos and follow accounts, Aljazeera reports. Existing users are not affected.
13.10 Westpac's Kiwi venture capital fund Red Bird Ventures has made its second investment into fintech Akahu, leading a $1.4m investment round. Red Bird says the partnership will provide 'valuable insight' to support Westpac's design and delivery of open banking solutions. Red Bird invested $2m in Akahu in 2020.
13.10 Australia's Atlassian is buying Loom for US$975m (AU$1.5b) – some 36 percent below the US enterprise video chat and screen recording company's last valuation. Atlassian says Loom will continue to be available as a separate product, but will also be it integrated into its Atlassian's offerings, the SMH reports. The deal, Atlassian's largest to date, is expected to be completed in the quarter ending March 2024.
11.10 A project harnessing AI to protect roadworkers has been granted $500,000 funding in the second round of the Waka Kotahi's Hoe ki angitū Innovation Fund. Using the R/Vision platform developed by Kiwi tech company Rush, Guardian Angel uses computer vision machine learning to monitor roadwork projects and alert workers of risks. The technology was piloted by Downer in 2021 and Rush says it could be adapted for other industries including forestry, logistics and manufacturing, The Press reports.
10.10 Complaints about telcos in New Zealand soared 64 percent in the year to June, hitting record highs, with billing records remaining the top trend. More than 3,700 complaints were registered with the Telecommunications Disputes Resolution as outlined in the organisation's 2022-2023 Annual Report.
10.10 Auckland economic and cultural agency Tātaki Auckland Unlimited says the first year of its Tech Tāmaki Makaurau program has been about long running economic development, and it believes Auckland can attract and develop workers for a $13b tech sector, despite 'aggressive' moves from Australian counterparts to lure companies across the Tasman. The campaign, moving into its second year, is looking to diversify the sector as well as attracting foreign skills, Stuff notes.
09.10 Smart technology in mouthguards will be used to detect brain injuries suffered by rugby players on the field in a €2m initiative from World Rugby. The technology will provide in-game alerts to independent pitch-side doctors, debuting in the women's WXV competition from this month, World Rugby says.
06.10 AWS will mandate MFA for all privileged accounts from 2024. Initially those signing into the AWS Management Console with the root user of an AWS Organizations management account will be required to use MFA, with the program expanding throughout 2024, Infosecurity Magazine reports.
03.10 Kiwi software company Idiom has been acquired by the UK's Heywood Pension Technologies. The business rules software and data management software provider will become a subsidiary of Heywood but will continue to operate from New Zealand with its existing staff. Heywood says the deal provides it with enhanced capabilities, including expediting the programming of benefit calculations and opens the door to new markets.
03.10 NZ Police has been panned with a review of its IT systems highlighting a number of issues including sub-optimial security and compliance. RNZ reports that despite the system's 'glaring deficiencies', it has continued to spend millions on the system, including adding high-tech data-mining tools.
02.10 TradeWindow's financing is under review by its bank after it revealed that nChain is not able to fund its planned 19.99 percent stake in TradeWindow for a $11.1m investment. TradeWindow says it has engaged legal counsel.
02.10 Seventy-eight percent of respondents in an ISACA survey believe Oceania organisations are underreporting cybercrime. The report says just 42 percent of Oceania organisations surveyed conduct cyber-risk assessments at least annual, despite 56 percent reporting an increase in attacks in the past 12 months. Meanwhile,65 percent of Oceania cybersecurity teams say they're understaffed, with soft skills, cloud computing and security controls among the biggest skills gaps.
AppWrap September 2023
29.09 Enprise subsidiary Kilimanjaro Consulting has resolved a dispute with MYOB. The dispute, which Enprise CEO Elliot Cooper detailed to iStart in August, centred around MYOB's decision to go direct and a requirement KC pay 80 percent of licence fees for Exo ERP software, rather than the previous 65 percent. Enprise says new business partner agreements have now been signed providing KC 'sufficient certainty of future revenue' to enable the company allocate sufficient resources to maintain its business and future growth. The new deal does not increase Exo margins, but KC says it expects the terms of the new deals and growth in sales of the Advanced product will be sufficient to offset forecast lost revenue of around $935,000.
28.09 Work to support deep tech entrepreneurs, startups and the ecosystem is among the initiatives recognised in this year's Kiwinet Commercialisation Awards. Kevin Sheehy, from the MacDiarmid Institute, took out the Commercialisation Professional Award for his work supporting deep tech and clean tech researchers, Kiwinet says.
28.09 OpenAI has been given real-time internet access, enabling it to provide up-to-date information and sources, fixing what has been a major limitation of the chatbot. Information was previously limited to pre-2021. The updated version will, however, only be available to Plus and Enterprise chatbot users, Interesting Engineering reports. The ability to search online will be made available through Microsoft's Bin product.
27.09 More than 2600 Slingshot and Orcon customers will be refunded a total of $480,000 after the High Court ruled three Vocus companies breached the Fair Trading Act. The companies inadequately disclosed early termination fees, the Commerce Commission says.
27.09 Air New Zealand has added a bag tracking feature to its app. Already used by several international airlines including United and Singapore Airlines, the feature keeps customers informed about the status of baggage, updating each time the bag is scanned. Missing and damaged bags can also be reported from the app, RNZ reports.
26.09 Australian cloud SME ERP platform Wiise is entering the Kiwi market on the back of an AU$16m investment from KPMG Australia. Wiise, which was spun out of KPMG in 2018, competes with Xero, MYOB and Netsuite. The company will use the funds to set up its first international operations, in NZ, and for furthering product development and sales and marketing, AFR reports.
26.09 Slack and Saleforce are urging companies to steer clear of AI-powered 'boss-ware', warning it could reduce productivity and destroy trust. Their comments, reported in Stuff, follow news an IAG staffer was sacked after the keystroke monitoring software found she had averaged just 54 keystrokes per hour over the monitoring period.
25.09 Microsoft is looking at using small nuclear reactors to power its data centres in preparation for a future of AI – notoriously compute, and energy, intensive. The company has advertised for a principal program manager for nuclear technology to lead its technical assessment of integrating small modular nuclear reactors and microreactors to power the cloud and AI data centres, CNBC reports.
22.09 Ninety-five percent of those holding NFT collections are now holding worthless investments according to a new report by dappGambl. The Guardian reports that nearly 70,000 NFT collections have a market cap of 0 Ether following a drastic downward market shift.
22.09 Cisco is acquiring Splunk for US$28 billion. The deal is the the largest acquisition yet for Cisco – which is known for building its business through acquisitions – and signals a big push into software and AI-powered data analysis, Bloomberg notes.
21.09 NZTech has launched its manifesto, New Zealand's Digital Future, honing in on six key areas for the next government to focus on to enable and grow NZ as a digital nation. The six areas in the manifesto are education, digital inclusion, sustainability, digital safety, growing exports and lifting productivity.
21.09 Dynatrace has been accepted as a supplier on the New Zealand all-of-government marketplace. The observability and security vendor's platform is already in use with several local public sector agencies. Dynatrace says its inclusion will enable real-time answers and intelligent automation from data to enable delivery of software faster and more securely, ITWire reports.
21.09 Medibank's breakdown of its AU$46.4m data breach expenses from last year's incident, reveals additional tech expenses accounted for just $7.5m of the costs. The health insurer's annual report shows the company has spent $22m in administration costs, $15.6m in employee benefits and $1.2m in marketing as well. ITNews reports that another $35m in costs is expected in the coming year.
21.09 One NZ and Google Cloud have inked a five-year deal which will see them jointly go to market with tailored digital offerings for Kiwi businesses. The deal will also see the modernisation of One NZ's infrastructure, Google Cloud says.
20.09 Tuanz has called for the next Government to develop digital internships and apprenticeships and to support programs encouraging underrepresented groups into technology, along with simplifying and expediting visa application processes for skilled migrants in order to alleviate tech skills shortages. Tuanz says it would like ot see a more comprehensive, holistic approach combining offshore talent attraction with local education and skills development, industry collaboration and targeted support.
20.09 Microsoft's week just got even worse, with another major leak – this time of highly confidential, unredacted FTC filings detailing plans for the Xbox gaming platform out to 2030, along with confidential emails about potential acquisitions of Nintendo and other companies. The documents, part of the FTC action around Microsoft's proposed acquisition of ActivisionBlizzard, show detailed timelines for offerings including gaming consoles and controllers, Endgadet notes. Earlier in the week, the company exposed 38 terabytes of private data on GitHub. You can read more on that story below.
20.09 Google Cloud has announced that its first Kiwi cloud region will be located in Auckland. The company announced plans for the Kiwi region in August 2022.
19.09 Palmerston North agritech SpeedSpider has launched an AI augmented robotic weeder into the North American market. SeedSpider says Weedspider is capable of identifying and eliminating weeds in a range of crops and provides a solution to severe labour shortage issues.
18.09 Microsoft's AI research team has accidentally leaked 38 terabytes of private data, including private keys, passwords and more than 30,000 internal Teams messages. Security company Wiz says the data was exposed while publishing open-source training data on GitHub using Azure's SAS tokens feature.
15.09 National is promising a Minister of Technology, three new visa classes to help address skills shortages, and more support for startups, if it is elected. A global growth tech visa, digital nomads visa and an international graduates visa we announced by National which says it plans to create the environment for tech businesses to flourish. RNZ reports the party says New Zealand needs a more productive economy and by lifting tech, salaries will also be increased.
15.09 Sixty-eight projects have will receive funding in the latest MBIE Endeavour round, including machine learning to more efficiently handle ambulance resources, printable chipless RFID tag sensors for seafood, deep learning to study disinformation, and national snowmelt forecasting using satellite remote sensing products. MBIE says 422 applications were received. Others winning funds included a Maori natural language processing climate change project, biosensors for marine toxin screening, 'cutting-edge' ensemble numerical weather forecast data, and smart wearables to target neurological disorders.
11.09 Stuff has joined other media organisations in restricting Open AI from scraping its content to train ChatGPT. The company says OpenAI and others pose 'a huge risk' to its existence if IP isn't protected now.
07.09 Tuanz is calling for politicians to follow Google's lead in requiring political ads to include disclaimers if using any AI generated content. RNZ says Tuanz has applauded Google's new policy on AI advertising and is keen to see local politicians clearly marking use of generative AI in their ads.
07.09 One NZ has been ranked worst telco, with Skinny tops in the Commerce Commission's mobile and broadband customer service rankings. Skinny is the current league leader, ranking well across almost all mobile and broadband areas with its customers experiencing the fewest issues, the Commerce Commission says. However it ranked lowest for broadband customer service staff helpfulness and knowledge. One NZ ranked low across almost all measures except speed of resolution for broadband issues.
07.09 Eroad is looking to raise $50m of new capital to repay debt and provide headroom for its growth strategy, particularly in the North American market. In July the company rejected a takeover bid from Canada's Constellation Software. Eroad says it is well advanced on a number of strategic initiatives and the funding will provide flexibility to execute on its growth plan.
02.09 Google has unveiled its AI tools and pricing for enterprise customers. Google Duet, which adds Ai smarts to Google offerings including Gmail, Docs, Meet, Sheets and Slides, will cost $30 per user per month – the same as rival Microsoft's Office 365 Copilot tools. Pricing for consumers and smaller businesses has yet to be revealed, CNet reports.
01.09 Microsoft is unbundling Teams from its 365 suites in EU markets in October, to allay antitrust concerns. The unbundling will mean enterprise customers in those markets can buy Office 365 and Microsoft 365 without teams for €2/month less, and purchase Teams separately, for €5/month. Teams will remain in plans targeted at SMBs, the Verge says.
AppWrap August 2023
31.08 The Commerce Commission is seeking views on its approach to resetting revenue limits and quality standards for Chorus. The Commission says Cyclone Gabrielle and other extreme weather events have highlighted the importance of investment to ensure infrastructure resilience. The Commission sets the 'price quality path', limiting the amount of revenue Chorus can earn and setting minimum standards of service for fibre end-users.
30.08 A consortium lead by ASX-listed ReadyTech has won the contract for design and discovery work for a new NZ government's procurement platform. Hitachi Energy and Australian SaaS provider Consolidated Tenders are also part of the consortium. NZ Government Procurement says the initial contract work is designing a panel management system. The ultimate aim is to have a one-stop-shop procurement platform to enabled agencies and suppliers to shift planning, sourcing and managing to a digital environment.
29.09 The NZ government says it is introducing legislation for a three percent digital services tax after plans for a OECD global rollout failed. The proposed tax will target multinationals making more than €750m and over NZ$2.5 million a year from digital services to Kiwi users. It is expected to generate $222m over four years, Reuters says.
28.08 Online retailer Mighty Ape has jumped into the telco market with a deal with One NZ. Mighty Mobile will offer three unlimited data on prepay mobile plans, starting at $40/month for a 10Mbps plan, Newshub reports. Global roaming will be available as an add-on by the ned of 2023.
28.08 Australia's business register modernisation program, for which New Zealand's Foster Moore had been providing the registry software in a multimillion dollar deal, has been canned. The axing came after an independent review found the program was 'way off course' and would cost up to $2.8 billion – more than five times the original $480.5m estimate. The report also found the program, which has already cost $530m, could run five years late, AFR reports.
28.08 Finance minister Grant Robertson has announced a clamp down on spending on consultants and contractors in public agencies to pre-Covid levels. Robertson says public agencies are required to find permanent savings including through cutting back on contractors in the face of a deteriorating global economy and tax revenue failing to meet forecasts. Contactor and consultant spend soared to 14.6 percent of workforce spend in 21/22, with the government 'committed' to getting it below 11 percent – a saving of $165m/year.
27.08 Housing agency Kāinga Ora is under fire for spending $312,025 a year on seven high-end Bloomberg computer terminals, used to manage its debt, the NZ Herald says. Bloomberg terminals are used to monitor market information and make trades. Treasury, in comparison, has 13 Bloomberg terminals to handle the government's $133b gross debt to May.
27.08 Crosbies Security, launched to tackle construction crime, has turned its AI eyes on retail, with Stirling Sports Pukekohe trialling the new security system which uses AI to detect prospective offenders, before a crime is committed. Stuff says the technology relies on object analytics to understand what cameras are seeing, and determines if specific requirements are being met before triggering lights, sirens and, if available, a fog cannon, to create a scene before a crime happens.
25.08 NZ has an opportunity to be a world leader in horticulture technology, according to Sebastian Chapman, CEO of Kiwi orchard management company FruitMinder. He says the country has a 'symphony of different technology pieces' that can be linked, Farmers Weekly reports.
24.08 NZ's Privacy Commissioner has joined 11 other international data protection and privacy agencies outlining 'global expectations' of social media platforms and other sites to safeguard against unlawful data scraping. The group say social media companies and website hosts have obligations under law to protect personal information from data scraping. The joint statement has been sent to big tech companies, the Office of the Privacy Commissioner says.
23.08 Eighty percent of small business owners are concerned AI development and adoption is outpacing regulation according to Xero research. Sensitive information disclosure and data privacy challenges were cited as the biggest ethical challenges faced from AI use in business, with 26 percent of those surveyed creating policies and guidelines, 25 percent providing training to employees to identify biases or inaccuracies and 23 percent seeking written consent from customers before using the tools, Xero says.
22.08 Jobseekers can now swipe right for jobs, with Anna Mowbray, cofounder of toy company Zuru, launching Zeil, dubbed 'Tinder for jobs'. The platform taps into the social media, and Tinder, mindsets, with a user interface mimicking platforms like LinkedIn and Instagram and allowing users to save and apply for jobs by swiping righting, Stuff reports.
19.08 X, aka Twitter as it was, is removing the blocking feature in a move slammed by some concerned that it will make it hard for people to remove abusive posts from their timelines, the BBC says. Posts from blocked accounts don't appear in the blockers timeline and blocked accounts can't send messages to the blocker or view their posts. X's Elon Musk says users will still be able to block people from directly messaging them.
17.08 The National Cyber Security Centre has been awarded the Public Service Commission's Spirit of Service award for service excellence and the overall Prime Minister's Award for its collaboration with industry partners to strengthen local cyber defence. The win comes for its work on the Malware Free Network, which provides near real-time threat intelligence to industry partners who use it to protect customers' networks, NSCS says.
17.08 Generative AI has hit its hype peak, according to Gartner. The analyst firm says while the popularity of many new AI techniques will have a profound impact on business and society, CIOs and CTOs must also turn their attention to other emerging technologies with transformative potential. That includes tech enhancing developer experience, driving innovation through the pervasive cloud and delivering human-centric security and privacy.
16.08 Tuanz is calling for connectivity to be deemed a core utility, alongside electricity and water, by New Zealand's next government. The telecommunications association's position paper says connectivity must be seen as a lifeline and prioritised, with more strategic alignment, collaboration and communication between government and relevant stakeholders including ISPs and infrastructure providers.
16.08 LawVu has added AI features using generative AI and language models from Azure OpenAI to its legal workspace. The AI Assist feature will provide access to insights in contracts and invoices, reviewing and summarising key information from contracts so that in-house legal professionals can find answers quickly, Microsoft says.
14.08 The latest Digital Skills Aotearoa report shows a significant decline in learners engaging in digital tech studies, flowing on to low numbers graduating, despite numerous initiatives underway to address the skills gaps. The report shows just 1,710 domestic IT degree graduates in 2021, and that in the last 12 months, 79 percent of companies polled have faced tech recruitment challenges.
14.08 One NZ has been fined $3.7 million for breaching the Fair Trading Act with misleading fibre broadband advertising. A fine of $2.25m was imposed in 2022 after the company was convicted of misleading conduct. Both One NZ and the Commerce Commission appealed the fine, with One NZ's appeal dismissed and the court quashing the original fine and imposing one of $3.7m, 1news reports.
10.08 Beca's FranklyAI SaaS platform, which harnesses GPT-4, is going global in a partnership with Microsoft. Developed in-house by the engineering consultancy, FranklyAI's engagement tools are designed to enhance consultation, with real-time reporting of views and trends. It has now been customised for Microsoft Teams with guardrails to enable limiting high-risk use cases, and is available on the Teams Store, Microsoft says.
10.08 Deloitte NZ will invest in a NZ team to 'make technology adoption solutions broadly available to clients across the regions' after partnering with WalkMe, a Nasdaq-listed digital adoption solutions provider. WalkMe says a recent survey found nearly 34 percent of DX projects in A/NZ fail to meet their goals, with the company claiming digital adoption platforms are the missing link between promised value from tech investments and actual ROI.
10.08 More than 630 organisations have confirmed they have been hit by the zero-day attack on MoveIt file-transfer servers, including Deloitte, Ernst & Young and PwC.  At least 41 million individuals have been affected to date BankingInfoSecurity reports, with Russian-speaking Clip ransomware group stealing data including personal details.
09.08 The US White House has launched a US$20 competition to fix software vulnerabilities using AI. Anthropic, Google, Microsoft and OpenAI have partnered with Darpa (Defense Advanced Research Projects Agency) in the two-year competition. The White House says the competition will drive the creation of new technologies to improve security of computer code, finding and fixing vulnerabilities in an automated and scalable way.
08.08 Cybersecurity provider Arctic Wolf has opened a Sydney data centre using AWS cloud infrastructure. The company says the move opens up more opportunities for it to work with industries that stress the importance of data locality for A/NZ customers and will enable 'faster innovations to local customers'.
08.08 Theta has bought Tauranga cyber security consultancy Cybersmart for an undisclosed sum, in a move which bolsters the Kiwi company's networking security capabilities and Palo Alto Networks and Juniper Networks expertise. Theta says Cybersmart's existing team will join Theta's dedicated cyber security practice.
08.08 The Commerce Commission has cleared Microsoft's planned US$69b acquisition of gaming developer Activision Blizzard. The ComCom says it is satisfied the merger is unlikely to substantially lessen competition in any NZ market. The NZ clearance follows similar decisions by a number of regulators globally, including the EU, Japan and Brazil. In the US Microsoft won a court An Australian decision was put on hold in February while a UK decision is expected in the coming weeks. In the US, the FTC's attempt to pause the deal was rejected by an appeals court.
07.08 The Fishing Industry Transformation Plan includes numerous calls for more use of technology, including the development of a joint industry/government project to source and develop technology to minimise impact on the ocean floor and the building of technology leveraging data to support fishers. The ITP says tech innovation can drive improved environmental outcomes, while improving the quality of harvest and reducing costs for operators.
07.08 Oracle has launched a secure hyperscale cloud platform for Australia's government and defense. The offering is isolated from Oracle's other public and government cloud regions and shares no backbone connections with them. Oracle says Oracle Cloud for Australian Government and Defense enables customers to deploy applications that  adhere to data sovereignty and residency regulations for locally hosted sensitive data.
07.08 Kilimanjaro Consulting, which supports the largest MYOB Exo install base of any partner in Australia and New Zealand, has been granted an interlocutory injunction against MYOB. The injunction prevents MYOB from taking any action for breach of contract or withholding licence codes for the use of MYOB Exo by Kilimanjaro end-user customers, Enprise Group says. It follows a dispute over reductions in MYOB Exo margins.
05.08 AWS' revenue growth for Q2 dropped to 12 percent, continuing the downward trend of the last three quarters, but the company says there's reason for optimism, particularly given the potential for future revenue from generative AI interest, TechCrunch reports.
03.08 Salesforce has patched the PhishForce vulnerability that exploited a weakness in Salesforce's email service, sending phishing emails, appearing to be from Meta, to steal Facebook account details. Cyber and Fraud Centre Scotland warns that the issue with Facebook's gaming platform, however still exists.
03.08 Threads is getting a little frayed with Meta's Twitter-replica losing more than 80 percent of its daily active users. CNN reports just eight million users are accessing the app each day, down from a peak of 44 million. Users are also spending less time on the app.
03.08 Scott Technology has inked a $12m deal with McCain Foods Canada, to deliver its automated materials handling system to the Alberta processing facility. The company has been a long-term Scott customer in Europe, Scott Technology says.
01.08 The government Startup Advisors Council's final report has recommended key tax changes among its 25 recommendations. The report calls tax incentives to promote investment and for the removal of tax on unrealised gains from employee share option programs. Ensuring talent isn't captured by double taxation under foreign investment funds regimes and removing barriers to KiwiSaver funds investing in the sector are also among the recommendations, alongside ensuring continuity of venture funding with a $500 million commitment over 10 years to the NZGCP Elevate program and fostering greater connectivity.
AppWrap July 2023
31.07 SAP is beefing up sovereign cloud capabilities across Australia and New Zealand, creating 70 new specialist roles. The new service can store and process protected-level workloads ensuring business critical and personal data are not transferred outside Australia, SAP says.
27.07 Microsoft is facing an EU antitrust investigation over its bundling of the Teams collaboration app with Office. Reuters says the action follows after Microsoft offer of remedies failed to address concerns following a 2020 complaint by Salesforce-owned Slack. Microsoft has been fined US$2.5 billion in EU antitrust fines in the past decade.
27.07 VC and recruitment platform Matchstiq has outlined its list of the top 100 Kiwi tech companies and startups to work for. The list includes Kea Aerospace, Auror, Tradify, Cogo, Runn.io and Tracksuit, Stuff reports. Matchstiq says it shows tech isn't just for computer engineers with former bakers, butchers and electricians all finding their home in tech startups.
26.07 Meta's Reality Labs has lost US$21.3 billion since January 2022 – with executives warning it's going to get worse. The unit, which oversees VR and AR projects needed for the company's metaverse push, logged a $3.7b loss in Q2 on $276 milion in sales. The losses were wider than analysts expected, the NYPost notes, but Meta's CFO says the company will continue its investment and expects operating losses to increasing 'meaningfully' yoy.
26.07 Sam Altman's eye-scanning crypto project, Worldcoin, is facing several inquiries, just days after launch. Decrypt reports that French and German watchdogs are co-ordinating on their investigation into the project, which gives people digital coins in exchange for a scan of their eyeballs in what the OpenAI founder has said the system could help confirm is someone is human or robot. He's also claimed it could pave the way the way for an 'AI-funded' universal basic income, but hasn't explained how. The UK's Information Commissioner's Office is also making enquiries.
26.07 Accenture, in partnership with Acumen BI will be implementation partners for the National Data Platform for Te Whatu Ora Health New Zealand. The platform will unify information previously held by more than 28 entities, providing datasets for analytics and reporting, using modern, secure, automated technologies, Te Whatu Ora says. Last year the government approved up to $170m for Hira, a program to transform interaction with health services, with a further $87m earmarked to replace aging technology.
26.07 Andrew Little has confirmed Cert NZ will be folded into the National Cyber Security Centre. As previously reported, the move faced opposition from some local cybersecurity leaders who believed it would degrade Cert's capabilities. However the Minister for Public Service says says he's acting on the recommendation that the services be combined into a single agency as 'international best practice'. Operational integration begins next month and will be phased over several years.
25.07 TradeWindow has concluded a deal with European blockchain technology company nChain which will see it take a 19.99 percent stake in TradeWindow for $11.1 million. The agreement is subject to shareholder approval, TradeWindow says and includes provision of an overarching architectural framework to create a global trade platform, nChain products and software development services, along with a $2.4m cash payment.
25.07 Twitter is no more, with Elon Musk renaming the company X. The rebrand is another step in Musk's plan for an 'everything' app (or superapp) called X enabling users to 'basically live on' the app, using it to communicate, shop, consume entertainment and more, CBS News reports. For more on superapps, check out our story.
21.07 University of Auckland has expanded its use of Rimini Street services to enable the university's IT team to focus on its ERP migration, expected to take 10 years. The Rimini One integration offering will now be used by the university, with Rimini handling day-to-day operation of the university's HR system. The university has decided against upgrading its Oracle applications and is instead migrating to a next-generation, composable ERP platform, Rimini says.
21.07 Tesla is spending US$1 billion on its Dojo supercomputer over the next year. Project Dojo, which includes 'powerful' machine learning features, aims to improve the software within Tesla's autonomous vehicles and process the data they send back. Tesla will train the supercomputer, Quartz reports.
21.07 The World Ethical Data Foundation, whose members include Meta and Google, has released a voluntary framework for AI development. The framework includes a checklist of 84 questions for developers to consider when starting an AI project, the BBC reports.
20.07 Kiwi technology roles recorded 'the most significant decline' of all roles in the quarter to June as the overall market saw a 'severe' jobs market decline, The Jobs Report says. Job postings for tech professionals were down 28.7 percent with demand 'decimated' by the withdrawal of startup funding by venture capital. "Projects that cannot demonstrate a commercial outcome are being abandoned. Contracts are being terminated early or not renewed," the Jobs Report says. Contract rates are also in decline.
20.07 A chatbot using Microsoft Azure OpenAI technology will be one of the first initiatives of a new 'collaboration' deal between the University of Canterbury (UC) and Microsoft. UC called out Microsoft's gaming credentials as a key part of the deal, providing the university with early access to gaming innovations and products means degree programs will remain relevant. The chatbot will answer FAQs, with answers taken from private UC data storage.
19.07 Microsoft 365 Copilot, which integrates OpenAI's ChatGPt into Office applications, will come with a hefty US$30 per user per month charge, Microsoft has announced. That's on top  of the cost of the 'eligible' licenses for its E3, E5, Business Standard and Business Premium offerings. The company says it is also launching Bing Chat Enterprise – a privacy-focused version of the AI chatbot.
19.07 Google Cloud has joined rivals Microsoft and AWS in signing an all of government cloud framework agreement to provide cloud services for government agencies. Google's Cloud Platform, including data and analytics, AI and ML tools; Google Workspace and professional cloud services and security operations services are included in the deal, Google Cloud says. Kiwi provider Catalyst Cloud also has an all of government cloud framework agreement.
19.07 Rapid Circle, Velrada, Arinco, FiveP, Data#3 and Volpara have taken out the local partner titles in the Microsoft A/NZ Partner Awards, Microsoft says. Volpara was earlier announced as the overall New Zealand Partner of the Year, with Insight taking out the Australian Partner of the Year.
19.07 App providers could soon be able to bypass paying commission for in-app purchases to Apple and Google in Australia as part of the government response to ACCC's consultation on a mandatory code of conduct for digital platforms, The Guardian reports.
18.07 Meta is open-sourcing its Llama2 large language model, making it free for research and commercial use as it tries to take on ChatGPT. Meta says Llama 2 was pretrained on two trillion tokens, with Llama2 chat models additionally trained on over one million new human annotations. It is available via the Azure platform.
13.07 The Federal Trade Commission has launched an investigation into OpenAI looking at whether the ChatGPT owner has breached consumer protection laws with unfair or deceptive data security practices, putting personal reputations and data at risk. The Washington Post reports the FTC is demanding records on how OpenAI addresses risks.
12.07 Kiwi enterprises that fail to address talent and digital skills gaps could see revenue growth drop 20 percent according to IDC research commissioned by Spark. The research also claims those investing in hybrid working solutions were addressing talent shortages more urgently and experiencing an average 27 percent improvement across multiple business metrics, profitability, innovation success rates and increased business agility.
12.07 A US company has filed a lawsuit against Google over its alleged scraping of publicly available data from the internet to train its AI products, including Bard. Clarkson Law Firm says the scraping of data was done without users consent and included creative and copywritten works, violated copyright laws. CNN reports that Google has called the claims 'baseless'. Clarkson filed a similar suit against OpenAI last month.
12.07 Eroad has rejected a nearly $150 million takeover bid from Volaris, saying the offer 'materially undervalues Eroad's business', and falls below the level at which Eroad's board would be prepared to grant Volaris due diligence information or engage in negotiations. Eroad says it is making 'compelling progress' to reposition the business to generate positive free cash flow and drive profitable growth.
11.07 KPMG is investing $2 billion in AI and cloud services in an expanded deal with Microsoft, which it says will bring in more than US$12b in revenue over the five years. The deal will see KPMG automating aspects of its tax, audit and consulting services. The Wall Street Journal says KPMG isn't expecting to lay off 'a lot' of people with the tech used not to eliminate jobs but to enhance the workforce with AI skills. Staff will be moved to new roles or retrained.
08.07 Ventia has taken some key systems offline after a cyber attack. The ASX infrastructure services provider, which has operations across Australia and New Zealand, says it is working with external cyber security experts, regulators and law enforcement after identifying a cyber incident affecting some of its systems.
06.07 Sixty-seven percent of Kiwi businesses experienced a data breach in their cloud environment during the last year, up 38 percent year on year, according to a Thales study. The report also notes a 'dramatic' increase in the levels of sensitive data stored in the cloud, with 70 percent of businesses saying that more than 40 percent of the data they're storing in the cloud is 'sensitive'.
06.07 Vista Group is cutting 6-8 percent of its global workforce. The company says the reduction, announced to the NZX today, will occur through natural attrition and a phased, top down transformation program, expected to be completed by the end of the year. Business brands will also be brought together under a unified business model as the company strives to become free cashflow positive during Q4 2024.
05.07 Meta's Threads text-based messaging app has had five million signups within four hours of launching today. The Twitter rival allows users to post up to 500 characters and is linked to Instagram with users needing to have an existing Instagram account, CNBC reports. Its launch comes as Twitter suffers a wave of missteps.
05.07 2degrees is buying MyRepublic NZ's broadband base for an undisclosed sum. The Singaporean-based company offered broadband and mobile services in New Zealand. No information was provided on plans for the mobile business. MyRepublic announced it would exit Australia last December. 2degrees says preparation for the migration of customers to its services would start in the coming weeks.
02.07 A $25 million Department of Conservation financial management IT program has been panned in an external review, which says the system went live last year without proper testing or staff training, with many management failings in the delivery of the project. RNZ reports the review says project oversight and quality control were particularly lacking. The project was delivered within budget, but a new program of work has been set up to fix core problems.
01.07 Twitter is 'temporarily' limiting the number of tweets users can read, capping numbers at 10,000 for verified (read, paid) accounts and 1,000 for unverified. Owner Elon Musk says the limits are to prevent data scraping, but Twitter's former head of trust and safety has said that rationale 'doesn't pass the sniff test', BusinessInsider reports. The announcement came amid yet more outages for the service.
AppWrap June 2023
30.07 Westfield shopping centres in Auckland and Christchurch are using Scentre digital billboards with AI-powered facial recognition to serve targeted advertising to shoppers. The technology is designed to estimate gender and age, along with how someone is feeling, but is being done without most people's knowledge Consumer NZ says. "These companies need to do a better job of informing the public about their data collection and use," Consumer says.
30.06 New Zealand's Datacom Group has announced an 80 percent drop in profit for FY23 and a $2 million loss for the year, amid investment in its SaaS and infrastructure offerings. While revenue increased to $1.49 billion, up from $1.45b in FY22, befor tax profit slumped from $41m to just $8m and after tax profit . CEO Greg Davidson says the company has invested $80 million into its 'strategic products businesses' as part of its 'highly strategic' long term strategy.
29.06 Beverage behemoth PepsiCo is collaborating with Stanford Institute for Human Centred Artificial Intelligence on ethical and responsible AI in supply chains, forecasting, smart manufacturing, customer experience, sustainability. The company says it believes AI 'will contribute to digitalisation efforts throughout the company'.
29.06 Salesforce has added new ESG reporting capabilities for Net Zero Cloud. The SASB Report Builder uses generative AI to build produce ESG disclosure reports in alignment with the International Financial Reporting Standards (IFRS) standards, Salesforce says.
28.06 Medibank has been hit with a $250 million capital charge following last year's massive data breach which saw the data of nearly 10 million customers and former customers stolen. The Australian Prudential and Regulation Authority banking regulator told Medibank to set aside the capital as insurance against issues associated with the breach. At least three class action suits have also been filed against Medibank, Reuters reports. The capital adjustment is effective from July 1 and remains in place until an agreed remediation program is completed.
26.06 Phone scammers are getting a taste of their own medicine courtesy of a chatbot from Macquarie University's cybersecurity team. The AI-driven Apate system – named after the Greek goddess of deception – has created convincing fake victims to waste the time of scam callers in an effort to reduce the number of real people losing money to the thieves, Macquarie University says.
26.06 IBM is acquiring software company Apptio in a US$4.6 billon deal to extend its finops and cloud management capabilities. Apptio offers financial and operational IT management and optimisation software, with customers including Amazon, Microsoft and Google, CNBC notes.
26.06 Freightways New Zealand and Merlin Labs have teamed up to test autonomous flight in New Zealand. Merlin established a Kerikeri centre of operations last month as a test bed for its software and hardware, which includes two Cessna Caravan aircraft. The test aircraft have already been deployed to assist in regional flood relief efforts last month and the Freightways deal will see them delivering freight to northern New Zealand in trials beginning this month, the Northern Advocate reports.
23.06 Payments NZ has welcomed the release of the exposure draft of the Customer and Product Data Bill, saying it will provide greater choice and control for consumers about how data is used and shared with third parties. CEO Steve Wiggins says a fit-for-purpose consumer data right can drive competition and innovation across the whole economy but that it will be important to get the detail right to ensure benefits are delivered alongside appropriate protections.
22.06 Canada's Volaris has made a nearly $150 million takeover bid for Kiwi transport software company Eroad. The deal is subject to a number of conditions, Eroad says, adding there is 'no certainty' that the bid will result in any transaction. A strategic review is currently underway. Volaris is part of the Constellation software group, and recently took a 17.7 percent stake in Eroad.
22.06 MBIE has opened consultation on an exposure draft of the Customer and Product Data Bill, designed to allow customers to access and exchange data held about them. The Bill is expected to be introduced to the House by the end of the year. Consultation is open until 24 July, 2023.
22.06 Te Whatu Ora Health NZ has suffered a 'significant' ICT outage, which is affecting a range of systems across Capital, Coast and Hutt Valley and Wairarapa, with patients warned to expect delays. Te Whatu Ora says the issue was caused by an internal cooling system failure, causing servers to overheat and shut down. Servers are back online but running slow and some appointments, surgeries and procedures may be delayed.
20.06 The Commerce Commission is looking for feedback as it considers whether Microsoft's US$69b planned takeover of gaming company Activision Blizzard, will lessen competition. Submissions close 04 July 2023, with a Kiwi decision on the matter is expected in mid-July, the Commerce Commission says. The deal has been blocked in the UK, but approved in the EU, while in the US the matter is currently in front of a federal court.
17.06 A 'technical issue' with a third party provider saw some BNZ customers being charged hundreds of times for the same transaction. Around 6000 customers were affected, 1News reports.
16.06 Australian and Kiwi customer data has been stolen in a ransomware attack on NZ payments solutions provider Smartpay, but the company says no card data was compromised in the hack. The company says it is working with cybersecurity specialists CyberCX and government authorities on the hack.
15.06 New Zealand's Privacy Commissioner has called on potential users of AI to 'pause and reflect' before adopting new or evolving technologies. Michael Webster joined other privacy regulators across Asia Pacific in calling for more cross-border cooperation for AI. Webster says he wants greater scrutiny of AI and its impacts on privacy.
15.06 Megaupload coders Mathias Ortmann and Bram van der Kolk have each been sentenced to around two-and-a-half years in jail after pleading guilty to charges related to Megaupload's copyright infringement, estimated by police to have cost copyright holders more than $500 million. The deal struck, which includes the pair testifying against Kim Dotcom, will see them serve their time in New Zealand, the NZ Herald reports. The US is still seeking to extradite Kim Dotcom. The sentencing comes 11 years after they were arrested.
15.06 Microsoft is adding more AI-powered assistance to ERP systems, via Copilot. Dynamics 365 Finance, Project Operations and Supply Chain Management have all had Copilot features added, Microsoft says.
15.06 Kiwi automation and robotics company Scott Technology had engaged Macquarie Capital to undertake a strategic review of its ownership structure. The company, which is 53 percent owned by Brazils JBS, says the review is expected to take several months with no certainty any transaction will result.
15.05 Australasian startup Aquila has raised AU$3 million to develop its wireless energy-transmission system, which uses lasers and adapted solar panels. The seed investment capital raise was led by Blackbird Ventures and backed by investors including Icehouse Ventures and Startmate. The company aims to create an energy network, bouncing laser energy around the global with orbiting mirrors – and making energy instantly 'transportable' worldwide. Light beams are directed at receivers integrated into power systems, which convert the energy into electricity, Aquila says.
14.06 The European Parliament has adopted the EU AI Act, taking it a step closer to becoming law. The regulation categorises applications into levels of risk, proposes requiring AI systems to be reviewed before commercial release and seeks to ban real-time facial recognition, is likely to be one of the first formal rules for AI globally, CNBC reports. Margrethe Vestager, the EU's competition boss, has said it's not realistic to 'stop the world', pausing AI as some tech leaders and researchers have called for.
13.06 French giant Thales is on track to acquire A/NZ cybersecurity company Tesserent in an effort to boost it's A/NZ presence. Thales has made an offer, unanimously recommended by the board, to acquire all Tesserent shares. The deal values Tesserent at AU$176 million, AFR says.
09.06 The European Commission has approved €8 billion in state subsidies for semiconductor research, development and production. The funding, provided by 14 EU member states, follows the European Chips Act agreement in April, aiming to strengthen European competitiveness and supply chain resilience, InnovationAus reports. The projects will be backed by €13.7 billion in private funding.
09.06 Meta is planning an app to rival Twitter, taking a dig at Twitter boss Elon Musk with a comment that the Meta offering will be 'sanely run'. Coding on the app, which could be named Threads, has been underway since January according to The Verge, with Meta saying the app will launch 'as soon as we can'. Meta has been in discussions with 'celebrities' including Oprah and the Dalai Lama to use the app.
08.06 Barracuda has urged customers to replace vulnerable email gateway appliances after discovering they are being exploited. The company says patches for a critical zero-day vulnerability are insufficient and devices must be 'immediately replaced regardless of patch version level'.
07.06 Infratil is taking full ownership of One NZ – formerly Vodafone NZ ­– in a $1.8b deal. The infrastructure investment company already owns just over half of the telco, and says it is purchasing the remaining stake from Canada's Brookfield Asset Management. The deal values One NZ at $5.9 billion.
06.06 A new international marketing campaign has launched to recruit tech workers to New Zealand. The See Tomorrow First tech talent attraction campaign is focusing on South America, South Africa and Asia, using 'precisely targeted channels' to find talent with the specific skills needed locally and harnessing HainesAttract's recruitment platform, NZTech notes.
06.06 The Department of Internal Affairs is working on guidance for agencies around the use of AI tools as MBIE joins a growing list of organisations banning staff from using technology such as ChatGPT amid concern over data and privacy risks. RNZ says guidance from DIA is expected 'soon'.
06.06 IBM's New Zealand profits plunged $13 million to just $4.6m in FY2022, with revenue declining $17.5 million to $154.9 million. Companies Office records show increased costs for the business.
06.06 NCS Australia has launched an ERP for the fresh food supply chain. The company says FreshFocus includes 'seamless integration and data exchange capabilities, end-to-end tracking of produce and a farm accounting module for real-time resource allocation and cost management to streamline operations and enhanced traceability for businesses in the fresh food industry.
06.06 The ransomware gang behind the MoveIT hack affecting organisations including the BBC, Aer Lingus, the government of Nova Scotia, says it will publish stolen data on 14 June unless they begin negotiation with the gang via a darknet portal. More than 100,000 staff at the BBC, British Airways and Boots have been told payroll data may have been stolen by the Russian Clop, the BBC reports.
01.06 Australia's Thinxtra has raised US$5 million in pre-IPO funding. The Massive IoT company says it will use the funds to expand and increase partner coverage in Australia and New Zealand, as well as Hong Kong and Macau, ahead of a public listing this year.
AppWrap May 2023
31.05 New Zealand's Scott Technology has secured its first contract to supply an automated modular mining solution to Australian mining company Mineral Resources. The $12m deal signals the commercial launch of the product, which was prototyped earlier this year, Scott Technology says.
31.05 The Commerce Commission has launched a Rural Connectivity Study looking into New Zealand's rural telecommunications market looking at how the 13 percent of the population not covered by fibre are being impacted. The report into their findings is due early next year, with routine ongoing monitoring expected. It will also feed into a review due to start later this year into regulated copper services, the Commerce Commission says.
31.05 AI experts have issued a stark 23-word warning on AI saying 'Mitigating the risk of extinction from AI should be a global priority alongside other societal-scale risks such as pandemics and nuclear war'. The statement, published by the Centre for AI Safety, has been supported by dozens including bosses of OpenAI, Google DeepMind and Anthropic, BBC reports. Others however, suggest the fears are overblown.
28.05 Twitter has pulled out of the EU's voluntary disinformation code, with the EU warning new laws will force compliance. BBC reports the EU says Twitter will be legally required to fight disinformation in the EU from 25 August. From that date platforms with more than 45 million monthly active users in the EU will need a mechanism for users to flag illegal content, act on notifications 'expeditiously' and put measures in to address the spread of disinformation.
26.05 Kiwi startup Yabble has launched a research plugin for ChatGPT, which works by combining ChatGPT knowledge with social media and trend data. The company claims the augmented approach delivers insights with 'high degrees relevancy and accuracy'. The plugin has been given a spot on ChatGPT's plugin store.
26.05 Nutanix will pay two software vendors US$11m after using the software in a 'non-compliant manner' over multiple years. The WSJ reports that Nutanix was only supposed to evaluate the software but used it for business purposes. That payout follows an internal investigation. Nutanix will also spend single digit millions annually for ongoing use of the software.
26.05 Neuralink has gained US FDA approval to test brain implants in humans. The Elon Musk startup, whose tech aims to let brains interface directly with computers, has been given the go ahead for its first clinical study. France 24 reports that Musk believes the implants could restore vision and mobility to users, including full body functionality to patients with severed spinal cords.
25.05 A/NZ organisations will gain better positioning and navigation benefits after Geoscience Australia and Land Information New Zealand signed a $187.4m deal with Inmarsat. The deal will see a new satellite providing augmented services from 2027. Inmarsat says the all major industry across A/NZ, from transport and construction to resources and agriculture, will benefit from the deal.
24.05 Zespri has partnered with enterprise data management software company Syniti as part of its $160m Horizon digital transformation project. Zespri says Syniti's AI-driven software has enabled the company to gain better visibility into data quality and how it supports operations.
24.05 The US' National Security Agency is working with New Zealand's Cyber Security Centre and the Australian Cyber Security Centre to identify potential breaches after a state-sponsored Chinese hacking group was discovered targeting a wide range of critical US infrastructure. Microsoft reported the activity this week, outlining the 'living off the land' techniques in a blog. The NSA says the attacks are using built-in network tools to evade defences and leave no trace behind.
23.05 A Horticulture Technology Catalyst initiative is being established to accelerate the development and adoption of technology in horticulture, following a $29.9m funding allocation from last week's Budget. AgritechNZ boss Brendan O'Connell says the funding will accelerate the development  and adoption of technologies in horticulture and position the sector for new levels of productivity and create a proving ground for new export technologies. The Technology Catalyst initiative is part of the Agritech ITP, and will provide business coaching and support for growers and the sector, Fruitnet reports.
22.05 The Ministry for Primary Industries is creating a two-tier Salesforce suppliers panel for exclusive provision of Salesforce solutions where no internal resources are available. Up to four suppliers will be included in tier one, for projects over $500,000, with up to six suppliers included in tier two for work below $500,000 GETS tender information shows.
22.05 Meta has been fined a record €1.2bn by Ireland's Data Protection Commission for infringing the GDPR, and ordered to suspend the transfer of user data from the EU to the US within five months. Meta also has six months to stop 'unlawful processing, including storage, in the US,' with user data required to be removed from Facebook servers. The ruling doesn't affect data transfers at other Meta platforms including Instagram and WhatsApp, The Guardian says.
18.05 The government is investing $27 million in a digital skills packaged aimed at growing the tech sector workforce under the Digital Technologies ITP. Funding will support the development of apprenticeship-like pilot programmes, with part payments for trainee wages, employer support and guidance and set up costs for trainees, the government says. In-school programmes and an internship matching service will also be delivered nationwide.
18.05 The New Zealand government will stump up 20 percent rebates for game development studios in an effort to ward off the threat of tax breaks offered in Australia. The Kiwi rebate, half that offered in Australia, will be available for game development studios who qualify and meet the minimum $250,000 expenditure threshold per year, Interest.co.nz notes.
18.05 Wellington is to get a research, technology and innovation park in Gracefield as part of today's Budget 2023 announcements. The tech and innovation park is one of three slated for Wellington in a $450m plan and will bring together experts from Callaghan Innovation, Victoria University of Wellington, GNS and the Malghan Institute to focus on advanced manufacturing and materials, energy futures and biotechnology, the government says.
17.05 OpenAI CEO Sam Altman has called for the US to regulate artificial intelligence, saying a new agency should be formed to license AI companies. Altman made the call while testifying before a US Senate committee about the possibilities and pitfalls of the technology. He noted that if the technology goes wrong 'it can go quite wrong. We want to work with the government to prevent that from happening,', BBC reports.
16.05 SAP and Microsoft say they're deepening their collaboration on generative AI to help customers address the talent shortage. SAP's SuccessFactors solutions will be integrated with Microsoft 365 Copilot and Azure OpenAI Service in a move the companies say will enable new experiences designed to improve how organisations attract, retain and skill their people.
16.05 Microsoft is readying its public service cloud for launch later this year. Microsoft Cloud for Sovereignty is one of a number of industry clouds the tech giant is launching and will help governments meet 'specific compliance, security and policy requirements', Microsoft says.
16.05 The UK Competition and Markets Authority has defended its blocking of Microsoft's US$68.7 billion Activision Blizzard buyout, a day after the EU approved the deal. The CMA disputed suggestions their blocking of the deal would have an impact on international confidence on doing business in the UK amid questions of whether the UK is open for business, Eurogamer says.
15.05 Angella Ndaka, Saba Samiei, Mahla Negati, and Kari Jones are among the Kiwi finalists in the Women in AI Awards APAC 2023. Samiei and Negati are the only finalists in the AI in Agribusiness and Rural Development category, providing a clean sweep for New Zealand in the category.
10.05 Latitude Financial's personal information handling practices are under investigation by Australian and New Zealand privacy watchdogs. The Office of the Australian Information Commissioner and the New Zealand Office of the Privacy Commission launched the joint investigation in the wake the massive March data breach which saw accounts for nearly eight million customers across A/NZ were impacted. It is the first joint investigation between the two countries and underscores the significance of the breach. If the investigation finds any breaches on Latitude's part, the company could be required to redress loss or damage, with the power to seek civil penalties through the Australian Federal Court also an option the OAIC says.
10.05 IT leaders rate NZ as 6.3 out of 10 for tech adoption globally, down 0.1 from 2022, according to the Tuanz Aotearoa's Digital Priorities in 2023 report. A lack of acceleration, leading to NZ falling behind as a country overall, lack of scale and capital to invest in or adopt new technologies in many sectors were cited as key reasons for the decline.
10.05 AWS has launched a new local zone in Auckland. AWS says the zone allows single-digit millisecond latency to end users or on-prem data centres. It says customers across a range of industries including aviation, media and entertainment, the public sector and telecommunications are already exploring use cases. CRN reports that the zone is hosted by Spark and an extension of the AWS Asia Pacific Sydney region.
10.05 TechnologyOne shares have been placed in a trading halt after the company detected a cyber attack on its internal Microsoft 365 back-office system. The company's customer facing SaaS platform is not connected to the affected system and has not been impacted, The Motley Fool reports.
09.05 Deloitte is working with Google Cloud to develop enterprise-grade industry generative AI solutions. Deloitte says its Generative AI practice will use technologies including Vertex AI and the PaLM Foundation Model, along with Generative AI studio and open-source and third party models to address growing demand for generative AI. Offerings for financial services analysts and consumer business marketers are on the cards.
09.05 Datacom and Yoobee College of Creative Innovation are claiming a 10-fold increase in female enrolments across Yoobee's tech programs since launching their Women in Tech Scholarship in 2020, with women now making up almost 40 percent of the total student cohort. The two companies joined forces in an attempt to increase the number of women in tech with the scholarship providing full financial compensation for the duration of some tech training courses the companies say.
06.05 Hype is growing around BlueSky, a decentralised social media platform backed by Twitter co-founder Jack Dorsey and developed in parallel with Twitter. Currently in invite-only beta mode, the offering is being touted as a potential replacement for Elon Musk's troubled Twitter, TechCrunch notes.
05.05 The Commerce Commission has cleared 2degrees sale of its cellphone towers for $1.1 billion to Connexa. The watchdog had previously expressed reservations about the deal which creates a duopoly in tower infrastructure but now says it is satisfied the deal is unlikely to substantially lessen competition, Stuff reports. Connexa also acquired Spark's cellphone tower network last year in a $900m deal, while Towerco bought One NZ's towers for $1.7b.
05.05 Salesforce has launched a 'green code' guide. It provides best practices for UX designers, software engineers, systems architects and IT ops managers to reduce carbon emissions associated with the software development lifecycle.
04.05 NZ-based Fusion5, which has offices across Australasia, has acquired Netsuite provider Liberate IT for an undisclosed sum. Liberate IT's 30 staff will join Fusion5's team. Liberate IT owner and director Jim Brodie says the deal provides additional capability and support for the company's customer base. It is the second major acquisition for Fusion5 in the last two years, Channel Insider notes. Last year it acquired Adelaide consultancy Empyreal Solutions.
03.05 Maintenance on back-end systems at Spark has resulted in a tech meldown with some Spark customers unable to access email or basic services such as phone top-ups. The telco was also unable to provide support online or in stores following the Monday night issues, which were still continuing two days later, Stuff reports.
02.05 The 'Godfather of AI' has quit Google to speak out on the 'dangers' of AI. CNN reports that Geoffry Hinton has spoken publicly about AI's potential to do harm as well as good, noting that we don't fully understand the ways society is going to be transformed and that not all of the effects will be good.
AppWrap April 2023
28.04 Northland Regional Council is working with Infor on a 'simpler' solution in its core software replacement project. Reseller News reports the council has spent $402,000 more in operational costs than budgeted for the rollout, with the timeline also apparently blowing out.
27.04 Economic woes are impacting Kiwi ecom spend with the latest NZ Post eCommerce Review showing a 22 percent yoy drop for Q1, to $12.5 million. While part of that is attributed to last year's January lockdown's positive impact on eCom, NZ Post notes we're now in a very different economic environment and shoppers are feeling the pain at checkout. Spend is, however, still up 60 percent on Q1 2020's $7.9 million. In good news for local retailers 72 percent of online spend in Q1 was with Kiwi based retailers. Baskets were down three percent.
26.04 Rocket Lab's Space Ambassadors education program has reached more than 20,000 students across NZ and is expanding to the US. The company says almost 300 Kiwi schools and community groups have been involved in the program, designed to encourage students into Stem and space careers.
25.04 Google's cloud computing business has turned its first profit following years of multimillion dollar investments – and losses. Parent company Alphabet reported US$7.4 billion in revenue and an operating income of $191 million for the cloud business in the quarter ending March 31. A year ago, it reported an operating loss of $706 million, TechCrunch reports. Alphabet itself reported first quarter net income of $17.4 billion on revenue of $69.8 billion.
24.04 Microsoft has axed its entire New Zealand FastTrack for Azure team. In a LinkedIn post Daniel Larsen principal customer experience engineer with the team says the whole team has been laid off as Microsoft cuts costs globally, noting that five other 'world class engineers experienced in deploying large and complex Azure workloads' are also impacted.
21.04 Google's Bard is becoming a programming assistant, with an update to help with programming and software development tasks, including code generation, debugging and explanation. More than 20 programming languages are included with Google saying Bard can also assist with writing functions for Google Sheets.
20.04 Reddit will start charging companies who make excessive use of its data-downloading API, using it for training of large language model AIs. The API will continue to be free to developers working on bots and other Reddit tools and to researchers working on academic or non-commercial projects, Ars Technica reports. ChatGPT and Google's Bard have both used Reddit as a source.
19.04 Atlassian is adding generative AI capabilities to its entire cloud workforce management portfolio to help make service- and project-based work more efficient. Atlassian Intelligence, which is available in early access, will be an opt-in offerings, the company says.
18.04 The New Zealand and Australia armies have signed a deal to share operational intelligence and technology. The Plan Anzac cooperation agreement, which comes a week out from Anzac Day, extends the existing military partnership, ABC News reports.
17.04 Stack Overflow is jumping on the generative AI bandwagon adding the technology to Stack Overflow and its Overflow for Teams. The move comes after the company earlier banned AI-generated responses following a flurry of incorrect AI-generated answers to user questions last year. The decision prompted criticism by many in the community, with one user noting 'We're not interested in fact-check AI content; we are interested in generating the content ourselves".
14.04 Australia and New Zealand have joined other five eyes countries in pushing for software vendors to provide 'the cyber equivalent of seatbelts' and take greater responsibility for security. The joint guidance urges software manufacturers to take 'urgent' steps to ship products that are secure-by-design and -default. Alon gwith specific technical recommendations the guidance includes core principles around building software security into design processes before developing, configuring and shipping products.
14.04 Amazon has launched its rival for Microsoft and Google's generative AI offerings, with Bedrock, a new service for building and scaling generative AI applications. Bedrock provides access to a number of foundational models from AI startup model providers, Quartz reports.
13.04 Microsoft has joined Amazon in signing a MoU with the NZ government which will see it collaborating on projects, regulatory changes and national cybersecurity projects, giving the two international tech giants increased influence. RNZ notes that Amazon, whose MoU was announced last month, lobbied the prime minister behind the scenes for a say on cloud computing policies. No Kiwi cloud service providers have a similar MoU.
12.04 SkyDrop (formerly Flirtey) has been granted CAA approval to launch the company's first drone hub providing store to door delivery from Huntly. However, CAA has imposed conditions on the company, including that autonomous drones not fly at night or above 122m, Stuff reports. SkyDrop will be the first organisation to commence commercial delivery of consumer goods in NZ, with pizza delivery first off the rank.
11.04 Latitude Financial has declined to pay a ransom demand following last month's cyberattack. The decision is in line with the position of the Australian government with regards to paying ransoms. The company says in an ASX announcement that it doesn't believe paying would result in the return or destruction of the stolen information and paying would only encourage further extortion attempts on Australian and NZ businesses in future. Latitude says to the best of its knowledge there has been no suspicious activity in its systems since 16 March.
11.04 The US government is requesting public comment on creating accountability measures for AI as it looks to establish rules for AI tools. The Guardian reports that the National Telecommunications and Information Administration is seeking to establish guardrails that would allow the government to determine if AI systems are performing the way companies claim they do, whether they are safe and effective, whether they have discriminatory outcomes or unacceptable levels of bias and whether they spread misinformation or affect individual's privacy.
09.04 Demand for PCs is continuing to fall, down 29 percent year on year for Q1, with Lenovo and Dell both clocking declines of more than 30 percent, while Apple was down more than 40 percent. IDC says the Q1 2023 shipments of 56.9 million are noticeably lower than the 59.2 million shipped in Q1 of 2019 and 2018's 60.6 million. Weak demand, excess inventory and worsening macroeconomic conditions were blamed, though IDC notes the lull in demand is providing room to make changes as factories explore production options outside China.
06.04 An Australian mayor is preparing to take a defamation case against ChatGPT, after it falsely named him as a guilty party, who served prison time for his role in a bribery scandal involving a subsidiary of the Reserve Bank of Australia in the early 2000s. Brian Hood, mayor of Hepburn Shire near Melbourne, was in fact a whistleblower in the case, the BBC notes. If action goes ahead, it would be the first time OpenAI has publicly faced a defamation suit over content created by ChatGPT.
06.04 Xero's WorkflowMax which Xero was retiring in June 2024, is set to live another day with the brand acquired by Australian professional services company BlueRock. The company will re-launch the project management offering, used by more than 10,000 businesses, in 'a new and improved form', Consultancy.com.au reports.
05.04 AWS' new cloud data centre will be located on a 3.9 hectare site overlooking the new Costco and Westgate shopping centre in Auckland. The previously secret location was revealed in resource consent applications to Auckland City, which Newsroom reveals show the siteworks will include drainage of two artificial wetlands, home to a breeding pair of 'very high value' NZ dabchicks.
04.04 Regulators in European countries including France, Ireland and Germany are considering possible measures against ChatGPT following Italy's temporary ban of the chatbot. Reuters says privacy regulators in France and Ireland have contacted counterparts in Italy to find out more about the ban, with Germany's commissioner for data protection saying the country could follow Italy's footsteps. But Italy's deputy PM has slammed the ban as excessive, and a German government spokesman says a ban wouldn't be necessary.
05.04 Spark is investing up to $300 million in data centres and $40-$60 million in standalone 5G as part of its latest three year plan, which prioritises investment in data centres and new technologies. The 5G investment will open up new commercialisation opportunities across mobile and broadband, and underpin growth into new high-tech solutions, Spark says. IoT, data and AI and digital identity will also be a focus, along with Spark Health, converged technologies and Mattr, Spark's digital identity subsidiary.
04.04 The New Zealand government is building a $300m data centre in West Auckland. The centre will house protected information for a range of government agencies, public service, defence and GCSB minister Andrew Little says. The facility has been under development for some time and is expected to be operational by 2025. It will be operated by the GCSB.
04.04 Jacinda Ardern has been appointed to the new government created role of special envoy for the Christchurch Call, working closely with France on the initiative. She will start the new role later this month and will not be receive payment for it, though costs will be reimbursed, ODT reports.
03.04 Telco's 2degrees and One are stepping up their satellite offerings, with 2degrees announcing a trial with Lynk, which provides a Leo satellite to mobile service, and One – formerly Vodafone – signing a deal with SpaceX which will see the mobile network working with Starlink satellites from late 2024. One NZ says it will be able to provide 100 percent mobile coverage across New Zealand with the deal, while will confine issues experienced after Cyclone Gabrielle to history, RNZ reports.
03.04 Twitter has begun removing blue ticks from accounts with numerous high profile Twitter users saying they won't pay for the all-paid verified accounts. Around 10,000 high profile organisations will be exempt from the new system, which requires companies to pay US$1,000/month for gold verification ticks and individuals to pay $8/month. The NY Times is among those refusing to pay, prompting an outburst from Elon Musk, the BBC reports. The new system has prompted concerns from many over the potential for increased misinformation.
AppWrap March 2023
30.03 OpenAI, the company behind ChatGPT, has found itself the subject of a complaint to the US Federal Trade Commission. The complaint, by prominent tech ethics group the Center for AI and Digital Policy, alleges OpenAI is violating the FTC Act with a 'biased, deceptive' AI model, Engadget reports. The center wants the FTC to investigate and to suspend future releases of large language models until they meet the agencies guidelines.
30.03 Agri-tech company Halter has raised $85 million in Series C funding, led by US VC giant Bessemer Venture Partners, known for its backing of companies including Rocket Lab and LinkedIn. Halter, which provides electronic collars to guide herd, will use the funding to develop its local business. The raise is 'probably' the largest raise closed in a VC funding round in the last couple of years, Techblog says.
29.03 New Zealand academics have joined global counterparts and tech leaders in calling for AI labs to immediately pause training of AI systems 'more powerful than GPT-4' for at least six months. More than 1,300 signatories to the open letter, distributed by the US NFP, Future of Life, made the call, saying it does not mean a pause on AI development in general, 'merely a stepping back from the dangerous race to ever-larger unpredictable black-box models with emergent capabilities'. Academics from Victoria University, University of Otago and the Open Polytechnic of NZ are among the signatories.
29.03 A newly launched digital strategy for New Zealand's courts and tribunals says the system must move online to cut complexity, costs and delays. Four core initiatives over the next five years will deploy a fully-digital document and case management system. A one-stop portal would provide information, while a lot of civil proceeding will move online, and jurors are in line to get digital notebooks, RNZ reports.
27.03 Kiwibank says it fears the total number of its customers whose identification details have been stolen in the Latitude Financial hack may be much higher than the 2000 initially feared. Details for 14 million Latitude customers have been stolen, including the driver's licence numbers of 7.9 million Australians and Kiwis. Around 16,000 Latitude NZ customers were initially believed to be impacted but Latitude has since announced further impacted customers, Stuff says.
24.03 Accenture has joined the list of companies slashing staff, cutting 19,000 jobs, or 2.5 percent of its workforce, over the next 18 months as part of 'structural' cost cutting. An Accenture A/NZ spokesperson declined to comment on local impact, AFR reports. The consulting giant has also lowered profit forecasts in expectation of lower demand for its services. IBM, KPMG and McKinsey are also making similar cuts.
24.03 OpenAI says personal data of some ChatGPT Plus subscribers, including payment information, may have been exposed. The issue was discovered additional issues while OpenAI was fixing a bug which enabled some users to see the title's of other users' conversation history and discovered other issues. Full credit card details were not exposed, CNet reports.
23.03 Financial losses from cybercrime were up 19 percent to $20 million last year according to Cert's latest figures – the largest losses reported in a single year. The record losses come despite an eight percent decline in reports. All three top categories saw increases with reports of unauthorised access were up 23 percent yoy, with phishing and credential harvesting increasing 16 percent and scams and fraud up 15 percent. Malware reports dropped 88 percent. A record number of ransomware reports were also received in Q3, with 36 reported, Cert NZ says.
23.03 The NZ government and AWS have signed an MoU to collaborate on a series of projects including training opportunities for 100,000 people over the next five years. The MoU will also see the government and AWS collaborating on 'cloud adoption, innovation, sustainability and cybersecurity', AWS says. Training underrepresented communities is a key focus for the collaboration.
21.03 More than 1300 Kiwi passports have been exposed in the Latitude Financial breach last week. Tens of thousands of Kiwis are also believed to have had their driver's license details stolen, Newshub reports. Latitude, which provides services in New Zealand via Gem this week provide, this week provided an update saying the incident was bigger than initially believed.
20.03 Amazon is cutting a further 9,000 corporate jobs in the coming weeks, including in its cloud-computing and advertising businesses. The company had already announced plans to slash 18,000 positions. CNBC says the company's HR and  Twitch livestreaming businesses will also be impacted.
17.03 Time's up for TikTok on government devices with the NZ government finally deciding to ban the video-sharing app from the end of March. The decision follows similar rulings by western allies including the UK, US, Canada and the EU, The Guardian notes.
17.03 Deloitte has been named SAP New Zealand Partner of the Year and taken out the Partner Innovation award at the inaugural SAP New Zealand Partner Excellence Awards. Accenture took out Cloud GTM Excellence for showcasing SAP best practices in supporting customers' to grow in the cloud, with Lagom, Realtech and DXC Practice for SAP also claiming awards. SAP says the submissions demonstrated the thriving innovation, creativity and collaboration happening.
17.03 Neeva, a new 'AI-powered' search engine which bills itself as combining the best elements of solutions such as ChatGPT and Google search, without the ads or tracking, has launched in New Zealand. Founded by former Google and YouTube execs, the offering will instead make its money from a premium subscription offering, Newshub reports. Neeva has been available in the US since 2021 and rolled out to Australia last month.
16.03 Latitude Financial has been hacked with the identification documents of 328,00 customers believed stolen. It is unknown if any New Zealand customers are impacted. Drivers license details for about 100,000 Australians are included in the breached data. The company, which provides consumer financial services to Harvey Norman, JB Hi-Fi, The Good Guys, Apple and David Jones, says it was targeted by a sophisticated and malicious cyber-attack. It declined to say if consumers using financing from those companies are impacted, the SMH reports.
14.03 Meta is laying off another 10,000 people just months after 11,000 staff were made redundant. The new measures will also include a further hiring freeze. The latest round of layoffs are expected in the tech groups in late April, followed by business groups in May, The Guardian reports. CEO Mark Zuckerberg isn't however, slowing down on his metaverse plans, into which the company has ploughed billions of dollars, saying it 'remains central to defining the future of social connection'.
13.03 A/NZ tech companies including Xero, Canva and Nitro Software say they don't have material exposure to Silicon Valley Bank, which collapsed last week, Reuters says. US regulators have guaranteed depositors funds in the failed bank. Rocket Lab is also among the companies who had funds with the bank with an estimated $100-$200 million deposited with it.
10.03 Momentum Software Solutions has scoped three awards including ANZ Channel Partner of the Year in the MYOB Enterprise High Achiever awards. Acclaim Group, Alphabiz Solutions and Endeavour Solutions also took out awards, with BusinessHub's David Taylor and Kilimanjaro Consulting's Candice Lee taking out individual awards, MYOB says.
09.03 Xero is cutting up to 800 jobs across its business as it streamlines and 'realigns' the business to provide better balance of growth and profitability. The company will reinvest in 'key strategic areas'. Xero has not commented on how many roles in New Zealand will be impacted, Stuff reports. The 800 jobs account for around 15 percent of the company's workforce.
08.03 Te Pūkenga – New Zealand Institute of Skills and Technology will deliver AWS's re/Start Associate, a new track under the re/Start program to help unemployed and underemployed IT professionals modernise their skills and pivot to mid-level cloud careers. AWS says the new track will enable people with an IT background to level up and gain vital cloud skills. The company claims the free multi-week, cohort-based re/Start program connects more than 98 percent of grads with job interview opportunities. The announcement of the plan coincided with the launch of a study into the economic benefits of digital skills.
08.03 Kmart Australia says it is exploring potential use cases for ChatGPT. The retailer says it sees 'multiple' potential use cases it wants to experiment with including interactions with customers and HR-related cases including onboarding and training, ITNews reports.
06.03 Australia's privacy regulator's lawsuit against Meta over Cambridge Analytica has cleared a major hurdle with the High Court clearing the way for proceedings to return to Federal Court after two years in legal purgatory. The High Court revoked Facebook's special leave to appeal after a change in court rules came into effect in January. The move could expose Facebook's US and Ireland entities to civil penalties over Cambridge Analytica, ITNews notes.
05.03 Two of New Zealand's big five banks plan to introduce fraud detection system BioCatch into New Zealand. BioCatch analyses behaviour using network analysis, behavioural insights and biometrics such as fingerprints, including how hard a user presses a touch screen and mouse scrolling speed. Stuff says the two banks did not want to be identified.
04.03 The US Federal Trade Commission has issued a warning over overblown claims and hype around generative AI in the wake of ChatGPT. The FTC, already concerned about AI's concerns to introduce bias, discrimination and other consumer harms, has warned companies that overhyping their products could violate the law, BusinessInsider says. The FTC says it will track exaggerate promises and is also watching companies who fail to foresee and mitigate risks.
03.03 The Commonwealth Bank of Australia, ANZ and Mastercard have signed on for a central bank digital currency pilot in Australia. Fourteen projects have been greenlighted for the trial, covering use cases including offline payments, GST automation, tokenised FX settlement and livestock auction, Retail Banker International notes. Australian fintechs including Unizon, Fame Capital, Canvas Digital and digi.cash will also be part of the trial.
01.03 The New Zealand government doesn't have the legal mandate to clamp down on TikTok use on government-issued cellphones. Intelligent Agencies minister Andrew Little has instead reminded Kiwis to 'take a cautious approach' to sharing information when installing any apps and to check privacy settings, RNZ says. His comments come as Canada joins a growing list of countries whose governments are moving to ban the app as a security precaution over concerns of data collection.
01.03 Data centre operator NextDC has acquired land in central Auckland and registered a New Zealand subsidiary, Reseller News reports. The company has not as yet announced any plans to establish local facilities and its half year results made no mention of planned sites in Auckland.
AppWrap February 2023
28.02 Fujifilm Business Innovation has acquired Australian ERP and IT services provider MicroChannel Services as it looks to take its ERP play global. MicroChannel, which has also has an Auckland office, offers services around Microsoft, SAP and Sage, among others. It has rebranded as Fujifilm Microchannel Services, with all 200 staff remaining with the company, AFR notes.
27.02 Reannz and Vodafone – soon to be One NZ – are buddying up to bolster Reannz' research and education sector network. The four year deal will see Vodafone providing diverse, transparent and flexible connectivity between Reannz' points of presence around NZ, Reannz says.
23.02 Japanese consulting firm Nomura Research Institute has launched a Kiwi subsidiary and says it will hire 500 ICT and consulting staff in NZ in the next three years. The company, which has offices in NZ through subsidiaries Planit and Qual IT, focuses on SAP, Oracle, Salesforce and Microsoft services and has 2,500 staff across A/NZ. NRI says the new Kiwi business will be opened via its Australian subsidiary, ASG Group.
22.02 New Zealand's Immersv has partnered with Mastercard to enable consumers to make payments using cryptocurrency directly from their Web3 wallet. Immersve says the solution uses decentralised protocols to settle real-time cryptocurrency transactions for any Mastercard payments, whether physical, digital or metaverse. United States dollar-backed stablecoin USD Coin tokens will be converted to Fiat currency and settled on the Mastercard network when transactions are made.
21.02 Sky Television plans to lay off around 90 roles in its technology and content operations teams in a proposal which could see some of Sky's operations outsourced to Tata Consultancy Services. The NZHerald reports that 80 customer care roles are also likely to go with 200 new call centre staff instead hired in the Philippines.
21.02 2degrees has accelerated plans to introduce Starlink Business into New Zealand, opening registrations of interest to business customers in the wake of Cyclone Gabrielle. Devices were already in the telco's lab for testing prior to the Cyclone and have been deployed into Gisborne for backhaul. Additional units have been brought in from Australia for emergency services, The enterprise grade service will integrate with existing network solutions such as SD-Wan, 2degrees says.
21.02 PwC has more than doubled the size of its NZ Salesforce practice after acquiring consultancy Be Intelligent. PwC's team expands from 19 to 40 people with the deal, with the company adopting Be Intelligent's licensed Salesforce reseller status in a first for the company in Asia Pacific, PwC says. The deal, for an undisclosed sum, concluded last month.
18.02 VMware and Broadcom have extended the completion date for their US$61 billion merger by 90 days. The two companies now have until May to complete the deal – a full year after first announcing it. Reuters notes that Britain's competition regulator and the EU antitrust regulators are still investigating the deal between the cloud computing and virtualisation provider and the chip maker.
15.02 GitHub has launched Copilot for Business, the enterprise version of its AI-powered code completion tool. The Business version has been in beta since December and adds features including license management and organisation-wide policy management, TechCrunch reports.
15.02 The Telecommunications Forum CEO is calling for a review into how telcos deal with major events in the wake of Cyclone Gabrielle. Paul Brislen told Newshub the industry needs to review how it deals with large scale events 'because large scale just got a lot bigger'. He questioned whether landlines should continue to be phased out, given power issues with mobile towers, and whether Kiwis should look at investing in Starlink.
15.02 Limited satellite links are being installed on the East Coast as mass mobile and internet outages continue in the flood ravaged area. Several hundred cell sites were knocked offline, largely due to extended power outages caused by Cyclone Gabrielle, the NZ Herald reports.
10.02 Christchurch's Syft Technologies is cutting 20 percent of its workforce – affecting 30 roles. The company makes a chemical 'sniffer' technology. Stuff reports that the cuts will be a mix of redundancies and vacancies left empty and follow slower than expected sales this financial year due to delays from major customers such as Samsung and Micron.
09.02 AWS is hoping to give Kiwi SMBs a Lift with a new program enabling them to try more than 200 cloud services. NZH notes New Zealand is among the first countries to access AWS Lift, which will provide new and existing customers joining the program with a starter pack of credits over 12 months.
09.02 Alphabet's shares crashed as much as nine percent after Google's Bard AI chatbot shared inaccurate information in a promotional video, and a company event 'failed to dazzle'. Reuters says the announcement flub was likely due to Google scrambling to keep up with Microsoft's OpenAI push. Bard incorrectly identified the James Webb Space Telescope as having taken the first pictures of a planet outside the Earth's solar system – images actually taken by the European Southern Observatory's Very Large Telescope.
08.02 Eighty-four percent of Auckland SMBs see the need to make greater investment in digital tools this year to work smarter and unleash business potential according to an Auckland Business Chamber Big Tech Survey. The survey found that while 88 percent are using online comms tools, 81 percent are on social media and 67 percent are using cloud accounting services, just 35 percent have a website with payment facilities. More than 60 percent said they had invested more in tech in 2022 than the previous year, with 69 percent expecting to spend more again in 2023 the Auckland Business Chamber says.
08.02 Just 33 percent of Kiwi businesses feel equipped to protect their customer's personal data according to a Digital Identity NZ survey. It found nearly 80 percent of Kiwis are concerned about the protection of their identity and use of personal data by organisations, with 70 percent placing some onus on the organisation holding their data. On the business side, 80 percent say they know where to find relevant legislation for their digital security obligations. Meanwhile just 60 percent of Kiwis were satisfied with the process of registering personal details with Government agencies in response to the Covid pandemic, DINZ says.
08.02 Microsoft has launched OpenAI-powered search capabilities to its Bing search engine and Edge web browser. Currently available in a limited preview on desktop but expected to scale in the coming weeks, the new capabilities include chat and compose. But as Bloomberg reports, answers in Bing are currently somewhat hit and miss.
07.02 The 20-year old Sydney man arrested for trying to scam Optus customers affected by the September data breach has escaped a jail sentence and instead been sentenced to an 18 month community corrections order. Dennis Su, who was 19 at the time, admitted texting 92 Optus customers, demanding they transfer $2,000 to a CBA bank account or face their personal information being used for 'financial crimes', The Guardian reports.
06.02 ANZ Bank has made a proptech push, investing AU$50 million for a minority shareholding in Australia's View Media Group, whose line-up of offerings include a residential listing portal, real-estate marketing agencies and property technology businesses including property portal Realestateview and AI and data business Propic, the bank says.
03.02 Christchurch City Council's spend on technology to read water meters and charge residents using too much has blown out to more than $5 million. The council had originally budgeted $1 million, but says that figure was an estimate to support planning before the policy was confirmed, Stuff reports. Core components of the SAP Utilities technology include asset management of water meters, reading the meters and generating and collecting invoices, with the council expecting to reap $2.4 million in annual revenue from excess water use charges, and potentially avoid expensive water infrastructure upgrades.
AppWrap January 2023
31.01 ChatGPT developer OpenAI has launched a text classifier help detect AI-generated content. OpenAI says the AI Text Classifier could help limit the ability to run automated misinformation campaigns, use AI tools for 'academic dishonesty' or position an AI chatbot as human. As SearchEngineJournal reports – and OpenAI itself openly admits, the AI Text Classifier isn't 100 percent accurate, mislabelling both AI-generated and human-written text.
31.01 Ginny Andersen, MP for Hutt South, has been sworn in as Minister for the Digital Economy and Communications following Prime Minister Chris Hipkins' cabinet reshuffle, RNZ reports. She replaces David Clark, who is retiring after the general election later this year.
31.01 Kiwi fintech startup Hnry has secured NZ$35 million in new funding, which will be used to expand in A/NZ and overseas. The company, which has raised $60m to date and seen its revenue triple and its customer base quadruple in the last 12 months according to SmartCompany, plans to double its headcount to 150 across A/NZ in the coming year.
30.01 Salesforce has axed its Australian VC arm, Salesforce Ventures, as part of its global cuts. AFR reports that Salesforce says the lack of presence in the local market does not mean the end of the company's interest in the local tech start-up scene with plans to manage investments, including 17 portfolio companies, from the US. Salesforce Ventures also invested in some Kiwi companies, including Soul Machines.
30.01 Microsoft and OpenAI – whose ChatGPT has garnered mass coverage in recent weeks – are fighting to get an AI copyright lawsuit dismissed. The lawsuit, brought by a group of anonymous software companies, alleges the companies' AI assistive code-writing software breaches open-source licenses, InformationAge reports.
27.01 The FBI says it has hacked the hackers to disrupt the Hive ransomware gang. Reuters says the operation, which saw the FBI infiltrating Hive's network and stealing digital keys used to unlock victim's data, thwarted the group from collecting more than US$130 million in ransomware demands from more than 300 victims.
26.01 Kiwi tech companies are taking a cautious approach to hiring in the wake of recession fears and big layoffs overseas. RNZ says while local companies aren't slashing staff numbers, they're not as quick to hire as they have previously been. Industry analysts have noted to iStart that the current international cuts follow several years of overhiring by large tech firms.
26.01 Microsoft is blaming a change it made to its Wan for knocking out services to Microsoft 365 services including Teams, Outlook and Azure for four hours last night. The outage hit around 230am ET/830pm NZDT, The Verge reports.
24.01 A/NZ mid-market businesses are continuing to struggle with outmoded, siloed and ineffective systems, which are costing them valuable time and resources according to the latest MYOB mid-market report. Nearly half of A/NZ mid-sized businesses say they're wasting valuable time inputting data into different systems with more than 40 percent having to regularly check between systems to ensure data is correct. Businesses which have added to or changed their digital solutions with strategic implementations in the last 12 months reported significant gains, MYOB says.
24.01 Microsoft's security business surpassed US$20 billion in revenue in the past 12 months – doubling the $10 billion achieved just two years ago. The company says customers are consolidating on its security stack with the number of organisations with four or more workloads increasing over 40 percent year on year.
24.01 RocketLab's successfully completed its first US-based launch – the company's 33rd Electron mission overall – deploying three satellites for geospatial analytics provider HawkEye 360, RocketLab says.
24.01 Days after Google announced it is laying off 12,000 due to falling ad revenues, the US Justice Department has launched a second lawsuit against parent company Google, alleging that Google is abusing its monopoly power as a broker, supplier and online auctioneer of ads. The WSJ says the Justice Department is seeking the breakup of Google's ad-tech business.
24.01 Microsoft has confirmed a 'multibillion-dollar' investment in ChatGPT parent OpenAI. FT says the deal comes with a belief that AI could transform Microsoft, enabling it to develop new productivity software and even renewing its challenge for market share against Google in the search space. Full financial details for the multi-year agreement haven't been disclosed.
24.01 HCL and Infosys have been named the Top Employers Institutes top ranked places to work in New Zealand for 2023 in the IT category. HCL and Infosys were also ranked in the Global Top Employers, Top Employers Institute says.
23.01 Silver Fern Farms will be one of TradeWindow's largest customers by revenue following a new agreement which will see the NZX-listed company providing its Cube global trade platform solution to the meat producer. Cube enables organisations involved in global trade to securely share data and collaborate with supply chain partners, TradeWindow says. The size of the deal was not disclosed.
21.01 Elon Musk has taken the stand in a court trial, with Tesla shareholders suing the company to recoup losses they say resulted from a tweet by Musk claiming he had secured money to take the company private. Musk told the court his tweets were truthful, but limited by Twitter's character count, NBC News says. Earlier, his lawyer had argued Musk didn't lie, but used the 'wrong words' in his tweet.
20.01 Google is cutting around 12,000 jobs, or six percent of its workforce, after two years of 'dramatic growth' during which it added 37,000 jobs. The company says a changing 'economic reality' is forcing the cuts, BBC Business Report notes. The news came just days after Microsoft announced it was slashing 10,000 jobs.
18.01 Microsoft has confirmed it is laying off 10,000 employees and making changes to its hardware portfolio, as it looks to cut costs. The company had around 221,000 full time employees globally at the end of June 2022 and has since announced several staff reduction plans. Satya Nadella says the move will reduce the company's headcount by less than five percent and will hit all teams and geographies, with more impact for sales and marketing than engineering, CNBC says.
18.01 Auckland technology training provider Mission Ready is offering graduates a full refund on course fees – with terms and conditions attached – if they don't get work in the industry within 12 months of graduating. In a LinkedIn post, co-founder Diana Sharma says educators need to be more accountable towards supporting learners to succeed, prompting the promise. The company claims an 83 percent success rate in placing grads.
12.01 A damaged database file, rather than a cyberattack, has been blamed for an outage which grounded planes across the US. The FAA grounded planes for several hours after an attempted reboot of its notification system was unable to rectify a system error, FedScoop notes.
11.01 The latest Digital Tech Skills Survey 2022 has opened, with NZTech calling on local tech companies, businesses and employers to participate. The survey, run by MBIE, the Workforce Development Council and other government agencies along with NZTech, helps identify the digital skills needed by New Zealand organisations to help shape skills development plans. You can participate here.
04.01 Salesforce says it will lay off around 10 percent of its staff – or about 8,000 people. The news came in an SEC filing. Co-chief executive Marc Benioff says the company hired too many people leading into the economic downturn, the NYTimes says. The company will also reduce office space and expects to spend US$1.2 billion restructuring.
For 2022 news from around the web refer to the 2022 archive.