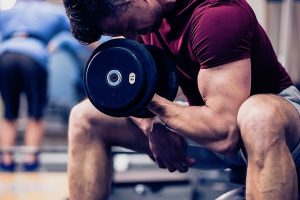 AT A GLANCE
INDUSTRY
Online retail (sports supplements)
BUSINESS OBJECTIVE
Establish online business
Create a testing ground for n2 development
Handle complexity and growth
Agility to move quickly with business decisions
SOLUTION
BUSINESS BENEFITS
True partnership between retailer and tech provider
Self-managed online merchandising
Accurate inventory
Fast order to fulfilment cycle times
FOR MORE INFORMATION
First Software
W: www.firstsoftware.co.nz/
E: stewart@firstsoftware.co.nz
T: +64 9 573 2648
Systems experiment turns into cash cow…
ERP from day 1 drives Sprint Fit's business to new heights
While it takes more than a leap of faith, Auckland-headquartered online supplements store Sprint Fit has demonstrated the enduring value of starting up with a highly capable enterprise resource planning software solution provided by a vendor within direct reach. In a short period of time, the store has rocketed from experimental startup to a major player in the hyper-competitive supplements and nutrition industry, underpinning basic business principles with First Software's n2 ERP & Ecommerce solution from day one – and carving out a meaningful competitive advantage as a result.
"This is also a high volume, low margin business, so we must carefully manage markup and stock holding on a razor's edge"
Established in 2014 by brothers Alex and Leon Petraska, Sprint Fit was initially a test bed for business development with First Software's n2 ERP and e-commerce solution but has rapidly grown into a substantial business with a million-dollar + monthly turnover. With offices and a warehouse in Auckland's Onehunga, Sprint Fit stocks thousands of products from more than 20 major local and international supplement and sports nutrition brands, including Optimum Nutrition, Ghost Lifestyle, EHP Labs, Balance, Musclepharm, Goli and more.
Situation
The supplements industry is highly competitive, with an enormous range of products available internationally and locally. Product is also available in-store anywhere from cycle shops and other specialty sports retailers, to dedicated nutrition retailers, and even in supermarkets. This reality made a daunting mountain for Sprint Fit to climb. "Basically, we have to be better than anyone else, including every local retailer as well as the likes of Amazon and eBay," confirms Managing Director Leon Petraska.
"This is also a high volume, low margin business, so we must carefully manage markup and stock holding on a razor's edge"
Being better means creating and delivering the very best online experience. That starts with an easily navigable website and routine contact with customers with special offers, new products, information, and education. And then it extends to the mechanics of e-retail, and nowhere are those mechanics more important than fulfilment: Fast shipping, unimpeachable support, secure payments processing, and something every customer appreciates, a great deal every time.
"We have massive complexity in stock management. Not only are there more than 20,000 SKUs, but there are minor differences such as flavours and colours – and those differences are important to our customers," Petraska explains. "This is also a high volume, low margin business, so we must carefully manage markup and stock holding on a razor's edge – down to the cent, really. And we need to know costings, margins, and stock holding immediately, we need to see what is going out the door and have accurate information at our fingertips, or it'll cost money."
Solution
Where most other new businesses are often powered by hopes, dreams, and Excel spreadsheets, Sprint Fit kicked off with n2 ERP modules including eCommerce Engine, Purchasing, Sales Orders, Warehousing, Freight Engine, Marketplace Integration, Sales Analysis, Forecasting, Customer/Supplier Integration, and First Software's custom n2 Ecommerce website
Petraska explains that the proximity of First Software – the companies initially worked out of the same office – wasn't about testing software, specifically, because N2 was already proven in some 60 customers in New Zealand and Australia. Instead, it was about testing a business model where software vendor and user co-operate in a partnership.
"You see a lot of claims about software vendors partnering with their customers, but most of that isn't much more than lip service," he points out. "Most vendors work through a channel, so they have little to do with their end customers. With Sprint Fit, First Software doesn't just provide the ERP system – it also provides guidance on business processes, routes to market, integrations with suppliers, and much more."
Unusually for an ERP vendor, First Software also provides a crucial component of every online retailer: the website itself. All too often, retailers treat the front and back ends of their web presence as separate entities, with a tension between the web design people, and those who run the ERP. Clunky integrations and difficult website management are often the result.
"First Software actually built our website from the ground up," says Petraska. "The focus is very much on functionality over form, although a great looking site is obviously essential. But we have fast moving goods and that means we need to update all the time, get the new goods loaded up, and remove the ones sold out. First Software has made that easy – which, again, means we have an edge. As soon as goods come into the warehouse, they're loaded and offered for sale, often leaving to customers the same day."
He adds that the website is 'customisable to anything we want'. "Any idea that comes up, we can implement exactly. It's a massive advantage – for example, at checkout, we put in upsells, and can easily control the offers, increasing order size and moving inventory. If we want a one-day special offer, up it goes."
A further advantage that Petraska describes as crucial to Sprint Fit's success, is his custom dashboard, drawing information from N2's warehousing, logistics and custom integrations to suppliers – from supplement manufacturers to NZ Post. "The dashboard tells me everything. New and returning customers, average order values, margin turnovers, buyer behaviour, stock levels, stock which is and isn't moving. Through the dash, we can design offers and give discounts, with multiple angles giving insights on what is happening on any given day."
If things are slow, for example, he says, it's possible to put together an offer and email it to customers within minutes. "That literally moves stock almost immediately."
In fact (see below) Sprint Fit customers routinely rave about the speed of delivery, with orders to Auckland often arriving within hours of placement. Again, this comes down to First Software working closely with Sprint Fit; when NZ Post provided a Web service, Sprint Fit found printing waybills took 5 seconds or more apiece. "If you pick and pack a 1000+ orders every day, that was a lot of wasted time. So, First Software developed a better system, integrated straight into NZ Post, which prints the labels immediately straight out of n2 ERP," Petraska explains.
Results
Thanks to n2 ERP, Sprint Fit's business is information driven.  Customers find the products they like on the website, place an online order which goes straight into the back-end warehouse system, which updates every second. The orders come through to the pick and pack department for boxing, with NZ Post courier labels printed in batches of 10. Tracking numbers go to customers as soon as the order is packed and again on dispatch, with often no more than 5 minutes between order placement and notification of successful packing.
Couriers visit several times per day, with orders fulfilled at mind-boggling pace. "Sprint Fit customers often comment on Google reviews about how quickly their orders get delivered. First Software has worked with us on an order processing optimisation effort," says Petraska. "And with NZ Post label production embedded in n2 ERP, it's literally ten times faster than the standard NZ Post software." That optimisation effort means Sprint Fit offers multiple shipping upgrades – Auckland customers can, for example, place an order before 3pm for a 6-9pm same-evening delivery.
Petraska says n2 has played an integral role in the growth and success of Sprint Fit, right down to making it easy and engaging for staff members working on the shop floor. "The system is simple and intuitive, so we can train a new employee in minutes, and they will be proficient in as little as a week."
More than that, he says the closeness of First Software is like having a tailored suit versus something off the peg. "Over the years, we've nipped and tucked on little things that add up to a lot. This has equipped Sprint Fit to process way more volumes with fewer people, so we can invest in demand generation. With straight-through processing, including views directly into supplier stock, we make fewer mistakes, get orders right more often, and deliver the experiences which keep our customers coming back for more."
FURTHER READING
About This Vendor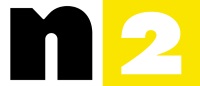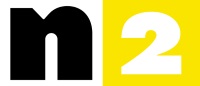 More Case Studies

N2 ERP provides big assist…
Specialist e-commerce software enables digital-first strategy…

Recreational equipment supplier has n2 ERP at its core…

RWC and America's Cup retailer has found the perfect partner in First Software's n2…


Snowcentre implements n2 ERP, moves into the modern world…