Published on the 16/03/2017 | Written by Newsdesk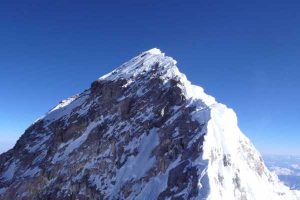 Quality hobnobbing, national and international speakers, masterclasses and round tables…
Conferenz & IDC have released the full agenda for the upcoming CIO Summit and Awards 2017 event with keynote speakers including IDC senior VP & chief analyst Frank Gens, City of Palo Alto CIO Dr Jonathan Reichental, and Leo Minervini, CIO and VP at Carlo's Bakery – which reality TV and confectionary addicts will recognise from The Cake Boss.
Other speakers include Michael Cooper, CTO at BT Radianz and Kea Word Class New Zealander, and Government CTO Tim Occleshaw.
This year's event focuses on the changing role of the CIO as companies strive to innovate and adapt in the digital environment. In a statement, IDC ANZ MD Ullrich Loeffler explained why: "Technology is a transversal discipline in business today. No matter the vertical industry or sector of the economy, IT touches it and increasingly defines the winners. That means the CIO is more relevant and has to be more engaged with the business than ever before."
The CIO Summit attracts over 800 senior technology executives and is the 'must attend' event on the calendar technology leaders. In addition to the keynote speakers, the fixture provides opportunities for networking in formal and informal settings including multiple roundtable discussions, masterclasses and an exposition of top vendors and solution providers.
The 'unconference' is a new concept being introduced at this year's Summit. These sessions are attendee-driven meetings where participants decide on the agenda and discussion topics for the session.
Alongside the CIO Summit, the New Zealand CIO Awards Gala Dinner is a unique opportunity to recognise and celebrate the leadership, innovation and contributions of New Zealand's IT leaders and teams.
The culmination of the event is the Gala Dinner at which the CIO Awards are announced in six categories. The coveted CIO of the Year Award, most recently won by Fisher & Paykel Healthcare's Winston Fong, is the top prize; other categories are Emerging ICT Leader of the Year, Business Transformation through Digital and IT, Engaging Youth in ICT and Best ICT Team Culture. The judges will also announce the recipient of the prestigious Outstanding Contribution to Technology and Business in New Zealand Award.
Nominations for the Awards are open until 24 March with entries and submissions closing on 3 April.
The CIO Summit takes place on 14 and 15 June at SkyCity in Auckland.