Published on the 18/02/2016 | Written by Donovan Jackson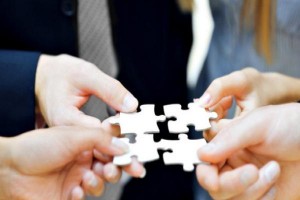 Global technology solutions company CSC is to complete the acquisition of UXC Limited within the next few weeks...
In a missive to clients and other interested parties, the CEO of UXC Oxygen – the SAP specialist within the UXC group – confirmed that shareholders have voted in favour of the acquisition, while the Victorian Supreme Court has also given the go ahead for the A$427 million deal.
Stuart Dickinson wrote that 'within the next few days the acquisition will become legally effective and UXC will be delisted from the Australian Stock Exchange…the formal changeover will take place on February 26 with our first day trading as UXC Oxygen, a CSC company, being February 29.'
The enterprise solutions markets on both sides of the Tasman have undergone significant consolidation in recent times, driven by UXC's aggressive acquisition program; deals which have seen a shakeup in the Microsoft Dynamics market with the UXC Eclipse acquisition of Koorb among other M&A activity.
Dickinson's note is tinged with nostalgia: "Our business has developed from strength to strength since it was born out of an idea in 2001 to turn the internal SAP implementation team for Carter Holt Harvey into a standalone specialist SAP services company.
"The sale to UXC in 2006 was another significant step forward and since then we have continued to grow, acquiring other specialist consulting businesses – such as Stream, Clarity and most recently White Labelled and contiigo – to extend the breadth and depth of our SAP offering. Today there are now over 300 UXC Oxygen staff spread across India, Australia and New Zealand."
Dickinson pointed out that the combination of CSC and UXC creates a hefty IT service capability for the Australasian region.
Late last year, long-serving UXC Limited MD and CEO, Cris Nicolli announced his intention to retire in 2016.