Published on the 06/03/2015 | Written by Clare Coulson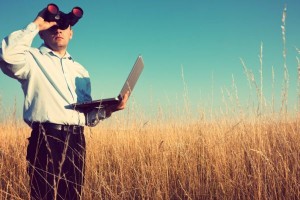 MBA students from San Diego State University have signed up to do market research on Flow's best method of entry into the US market...
Local integration and EDI specialists Flow Software has entered into a collaborative agreement with San Diego State University (SDSU) to gain in-depth knowledge of the US market ahead of its intended expansion State-side. The collaboration with the university will provide Flow with USA market research by some of university's top executive MBA students.
The project, which will be overseen by Dr Martina Musteen, associate professor and director of SDSU's Centre for International Business Education and Research (CIBER), will last four months and is the culmination of two years' work for the MBA students under the International Business Opportunity Development (IBOD) programme. The programme is a collaborative project between the university's MBA students and small- and medium-sized companies in other countries (although US-based companies can also participate). Its goal is to pair small student teams with companies interested in developing business opportunities in the US market, whereby the students undertake market research on behalf of the companies as a part of their coursework to develop the most appropriate strategic plan for entry into the US market. In the last two years the programme was extended to also include the Executive MBA students.
Flow's GM and director David Masters says: "Having established a significant presence in NZ and Australia with customers spread across South Africa, Hong Kong and United Kingdom, the US market is our next market to target.
"The project's aim will be to analyse relevant sectors and to identify potential distribution partners."
So far Flow is in in the early stages of planning its US market entry, and acquired the flowsoftware.com domain late last year.
Raj Bali, who heads Asia Pacific Sales for Flow and is based in Sydney, is leading the programme from Flow's side. "I've met all the students involved and the calibre is excellent. They have extensive business experience, are senior managers within their respective areas and bring a wealth of knowledge and expertise. They are as excited about the opportunity as are we".
Flow was alerted to the opportunity and supported in its application by Auckland Tourism, Events and Economic Development (ATEED).