Published on the 04/05/2017 | Written by Newsdesk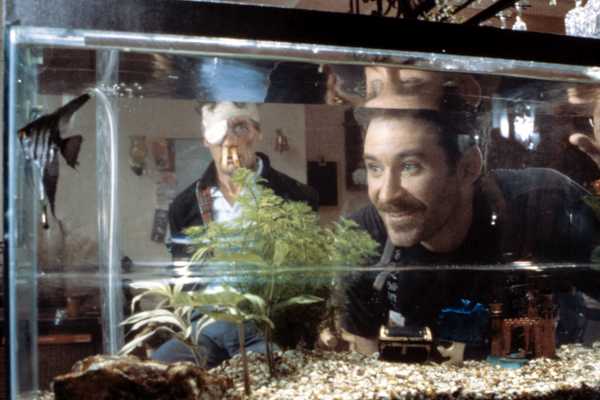 Bots could make working with ERP a more chatty affair…
Just last week, Stephan Sieber who heads software vendor Unit4 told iStart that the company's reason for being is to make software which is just a little bit nicer to use. Now, Unit4 has announced the introduction of a 'a bot called Wanda' which the company said delivers a 'self-driving ERP user experience'.
In a statement, Unit4 said the Wanda digital assistant can be embedded in the user's chosen interface and accessed through popular collaboration apps including Skype, Slack, and Facebook messenger.
Unit4's is excited about the development. "The use of Digital Assistants will be as revolutionary as the cloud was a few years ago – maybe more so," said a spokesperson. "In a few years will look back with incredulity that we survived so long without them. Just imagine a future where people joining your organisation don't need to learn a new interface to use the core business system.  They already have the app for using Wanda in Slack or Skype, tools they are using already.  And everyone knows how to send and read a message.  So, they can submit a timesheet or raise a requisition on day one with almost no training."
They even went as far as to say that as bots become increasingly prevalent, they may fundamentally change the way people interface with technology systems.
How that might happen emerges in more details about Wanda, which apparently provides a friendly and simple gateway to data in Unit4 systems, providing a level of intelligence and context to suggest actions and help users complete their tasks.
The Wanda cloud service, with five variants (for assistance with HR, Purchasing, Time, Travel and Approval) is available to all Unit4 customers, requires no user training and is said – by Unit4 – to 'proactively help people automate, prioritise and complete repetitive tasks in a fraction of the time it took before'.
Wanda is built on Unit4's People Platform and resides on Microsoft Azure, also using Microsoft's Language Understanding Intelligent Service to help it understand what a person wants from the language they use.
The spokesperson said the ongoing cost savings in training alone make it worthwhile. "But the advantages go way beyond that. We are all aware of the benefits of automation and data analytics. To be useful though, you need reliable and timely data – but filling in timesheets, submitting expenses or applying for absences are often seen as chores leading to poor quality and incomplete data.  By making it as easy as possible to complete these routine tasks, you improve the user experience, give your people more time to focus on their core role and improve your data quality."
They noted that every software creator wants their product to be user friendly. "But with the proliferation of apps from multiple vendors, a single user can be faced with remembering how a whole variety of different interfaces work. Now we can have an enterprise system where the majority of users never log on or interact it with it directly at all – so maybe the interface of the future is effectively no interface at all."