Published on the 11/07/2016 | Written by Clare Coulson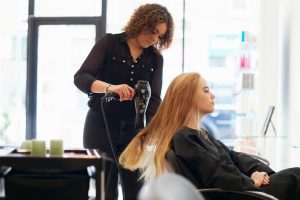 NZ Hi Tech Awards finalist Ryan Baker, co-founder of Timely scheduling software, reflects on the differences in setting up two tech start-ups a decade apart and the impact of the VC market…
After selling their tourism booking software, BookIt, to TradeMe in 2010 and getting it bedded down with its new owners, Ryan Baker and his business partner Andrew Schofield, found themselves "helpless entrepreneurs and pretty unemployable". Luckily they had a bunch of other ideas on the backburner. Fast forward seven years, and they have just missed out on winning the NZ Hi Tech Awards Duncan Cotterill Innovative Hi-Tech Software Product category with Timely, their scheduling software for the beauty and well-being industries.
Timely's competition in the category included Orion Health, Vend and Movio, who ultimately won the award. Baker and Schofield who have been at six Hi Tech Awards finalists' evenings with BookIt and Timely combined, and the guys from Movio were also serial finalists – it gives Baker hope he says. "We know we have a really good product. Our Net Promoter Score is in the mid-60s," he says of Timely. (For the uninitiated, any net promoter score of above 50 is considered excellent while a poor score can reach negative numbers.)
Timely, which launched three years ago and has the financial backing of tech investors Rowan Simpson and Lance Wiggs, primarily serves the beauty and well-being industries, not because Baker and Schofield had a penchant for a good blow-dry and mani-pedi, but because they spotted a trend way back when they were running BookIt. "We had a bunch of beauty spas and hair salons asking to use our tourism booking product and we couldn't' understand why and then we looked at the other options available," says Baker. Enough said.
When they launched, Baker said they intentionally put the product in the market without specifying which industry it was for. "We waited to see who loved it," he said. Today Timely has 6000 global business customers, about 60 percent of whom are from the beauty and well-being industries. Unlike BookIt, Timely took two laptops, an internet connection and six months to develop and launch as a global business on day one, thanks to the arrival of cloud computing. Ten years ago, things were quite different. It took the pair 18 months to produce their first BookIt product and before they could even begin coding they had to scrape together $5000 for a server.
Times have changed significantly in the tech start up space however, Baker thinks the biggest challenge by far remains that of generating product awareness. Timely is well-loved by its users and a third of its sales are through word of mouth referrals, with another third coming from organic search. Baker says that being a global company is a double edged sword. "The opportunity for us is that it is a global market and we can sell all around the world but the other side of that is that we have competitors all around the world," he said. In his experience, however, people don't buy based on location, they buy because they like the experience. And Timely has 500 resellers globally who are trained and ready to meet the more traditional buyer who wants a face-to-face meeting.
On that basis, Baker's advice to other tech start-ups is to not get distracted and focus on their customer. "Something we do at Timely that is a little different is that we obsess about our customer and nothing else. I think in the industry there are a lot of distractions and I see a lot of founders focusing too much on our industry and whether investors love it."
He added that sometimes you have to say 'no' to things, including investment from venture capitalists if it is not the right time or the right deal. "Some of the hype around the VC market is not adding the value we would want it to. Write your pitch deck for your customer, think about your customer, if your customers love you and investors will come," he advises.