Published on the 12/06/2017 | Written by Newsdesk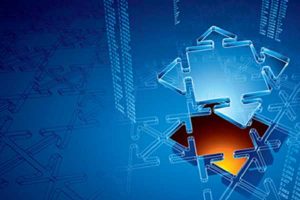 IDC says perception of IT has changed…
New Zealand's IT services landscape has changed dramatically since '3rd Platform technologies', such as cloud and mobility, came into play. That's according to market watcher IDC, which said in a statement that not only has the nature of IT transformed from being a supporting mechanism to a business enabler, but that 'the very perception of IT has changed'.
The organisation said its observations are drawn from the New Zealand Managed Services Heatmap 2017 study.
New Zealand organisations are no longer satisfied with simply addressing their technology needs, instead they expect it to result in measurable business outcomes.
With these higher expectations of IT investment, firms are now looking for greater value in managed services contracts.
"When investing in IT, and managed services in particular, New Zealand organisations have started shifting from technology-focused outcomes to business ones. It is now a crucial task for CIOs to ensure that the IT culture is focused on business goals," said Donnie Krassiyenko, IDC NZ senior market analyst. "The best approach is to include the business in technology decisions and implementations as early in the process as possible."
However, with new demands come new challenges. IDC said that firstly, the key barrier to achieving business goals when using managed services is the lack of investment, driven by a disconnect between IT and business.
It added that New Zealand firms are still learning how to effectively interconnect IT initiatives with both the needs of IT departments and strategy-driven executives. 'Inevitably, organisations are moving towards a wider inclusion of C-suite stakeholders into IT decisions, ensuring that the interests of LoB (Lines of Business) are accounted for', it said.
Secondly, IDC said the most desired outcome of managed services adoption still revolves around controlling costs and achieving internal efficiencies.
Nearly half of New Zealand organisations consider lowering operational expenses as the top priority, thus adding extra pressure on service providers. At times, this results in dissatisfaction in the IT partnership due to a mismatch between enterprise expectations and the actual savings achieved using managed services. It can take up to 24 months for organisations to start realising expected savings.
The researcher said New Zealand businesses are now entering a critical phase of re-evaluating relationships with IT partners and re-defining managed services contracts. An increasing number of organisations are planning on moving managed services in-house, shortening service contract periods, and either adopting a multi-vendor approach or breaking contracts up completely.
Nevertheless, the managed services market will continue to represent a significant opportunity due to the deficiency of necessary skills and the rising complexity of enterprise IT.
In 2016, the New Zealand IT outsourcing and managed services market reached NZ$1.6 billion, growing 2.8 percent from 2015.
Competition in this market remains high as the changing patterns of IT procurement and rapidly evolving new service delivery models create a level playing field for IT service providers. "Core to success in infrastructure outsourcing will be implementation of new business models that incorporate significant levels of system integration, automation, support for traditional and cloud-based service consumption, and delivery requirements," Krassiyenko added.