Published on the 17/03/2015 | Written by Clare Coulson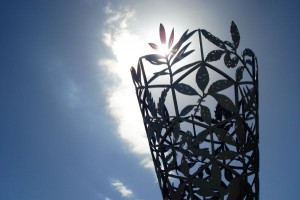 The massive expansion in operations following the Christchurch earthquakes led the Earthquake Commission to be the first to put its financial management system in the Government cloud…
Four years ago the Crown Entity, which insures New Zealand home-owners against natural disaster, consisted of 22 staff. In the aftermath of the Canterbury earthquakes of 2010 and 2011 it had to rapidly expand its operations to cope with the 729,000 individual insurance claims for Canterbury residential properties. Staff numbers swelled 80-fold to 1800 in a matter of months, including 900-odd contractors. With the EQC now having completed almost 95 percent of claims relating to the 68,000 homes affected in the disaster, it is now scaling operations back while planning for the future.
CFO Emma Hicks, herself part of the changes, says that the rapid expansion led EQC to reconsider its IT systems. "When you move so quickly from being a small organisation to enable such a huge response on behalf of a whole region, you need to review your systems and make sure you've got the right strategy for now and the future," she says.
One of the systems that came under scrutiny was the core financial management information system (FMIS). Hicks says that while EQC's previous system (Microsoft Dynamics Great Plains)had served the purpose, it was seven or eight years old and out of support by the time it was replaced. EQC went to tender for a system that could provide greater stability and increased control, while also being rapidly scalable and fit for the future. She says that moving to the cloud was a specific goal of EQC's information strategy as the agency prepares for the changes in work volumes ahead and ensures that, as a smaller organisation, it does not have to manage its own IT services.
"We needed to ensure that it was a license-based product so that as EQC scales down – as we are doing now – we could just reduce the number of licenses and therefore keep our costs to a minimum while we are small, but add licenses when needed to scale up."
After a robust procurement process, it chose the SAP Business One solution because it "ticked every requirement box" for the new FMIS. Implementation partner UXC Oxygen began work on the project in April 2014 and it went live on 1st March this year. Patrick Saundry is the GM responsible for the SAP solution at UXC Oxygen and oversaw the EQC project. "This project is the first financial management system to go live on the Government cloud environment," said Saundry. "As part of providing cloud services to EQC, and ultimately other government agencies, UXC Oxygen was required to become a 'participating agency' with the Department of Internal Affairs and implement the solution under a 'participating agency agreement'," he said.
So far the results have been very good Hicks says. "The new system is scalable and very current, and has helped to improve workflow and reporting, moving the organisation away from its original paper-based operations and cutting processing times down from a week or two to days. It has also significantly reduced the risk of losing information that used to be sent by post," she said.
While it is difficult to quantify an exact return on investment because the new and old systems are operating in such different environments, Hicks does expect EQC will need fewer finance staff in the future to do the same tasks, and the ability to scale seamlessly has delivered on that key requirement.
The Government infrastructure-as-a-service cloud hosting platform is mandated for use across all public service and non-public service Government departments and a range of Crown entities, including EQC. It is provided separately by three alternative suppliers; Datacom, IBM and Revera (owned by Spark). For more on the New Zealand Government's cloud strategy refer to the website www.ict.govt.nz.