Published on the 03/10/2016 | Written by Donovan Jackson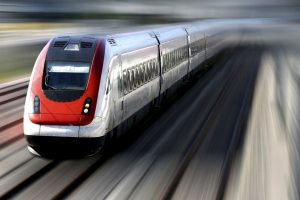 Ahead of Dynamics Day, Intergen contextualises transformation…
Change is a familiar force in the technology industry, but perhaps the biggest driver of it today isn't necessarily in the technology itself, but rather the way in which it is being procured and paid for. That's the view of Intergen's general manager for Microsoft Dynamics solutions, James Page. He said that with widespread acceptance of cloud computing, there is "A relentless drive to as a service consumption of business platforms'.
"That's probably the biggest disruptor we're seeing. Moving to as a service offers immense opportunity for a wide range of organisations, but it also creates new challenges which just weren't there before," said Page.
Among those challenges is a shift in budget power as line of business managers are now empowered to get their own solutions off the internet, rather than procuring through the CIO. "The chief marketing officer now has a bigger budget than the CIO. That's interesting, because now you have line of business people able to stand up the solutions they need without any involvement or even knowledge of IT."
This can be problematic, said Page, as a 'laissez faire' approach to IT can serve up unpleasant surprises (a view which aligns neatly with comments recently made by Gartner analyst Denise Ganly). "What we're facing is a market built through instant gratification; in some quarters, you see issues being addressed with something of a 'sticking plaster' approach rather than taking a holistic view of how to transform the business."
Page said in this sort of environment, it is necessary for the role of the CIO to itself transform. "The CIO needs to be the guardian of the platform which delivers transformational change. While not necessarily holding the budget, the CIO needs to have the power to set the guiding principles to allow business units to consume capability in a secure manner. And being able to do that presents exciting opportunities for organisations and suppliers to deliver the platform to drive digital transformation."
That transformation, added Page, means different things to different people within a business. "For example, to the CMO, it means web and marketing automation; the COO will have a different view, and for the CFO, CEO and supply chain manager, it will be different again. But what it actually means is that all of the business should have the ability to respond and provide relevant and personalised product and content in a timely manner."
Page doesn't believe digital transformation is particularly mature at present and therefore he said there is considerable opportunity in a market in a state of flux. "Certainly we are seeing some organisations building up a head of steam and getting enthused about what they can do and what they can provide through digital business models," he added.
With Dynamics Day approaching – a showcase of Microsoft's enterprise technology – Page said the focus will be on the vendor's provision of a business platform as a service. "That's pretty unique and it is a differentiator for Microsoft; it's fair to say that pretty much all vendors have this relentless march to the cloud and are providing business apps as a service. With Microsoft, though, you are able to buy into the platform with a set dollar figure, and that will deliver everything from operations on Dynamics AX to sales and field service, connected with common data model. You're buying capability rather than buying ERP, encapsulated in single platform – that is how Microsoft is responding to the challenge."
Page said this year there would be less of a focus on technology, and a greater focus on as a service business models "And the opportunity which is presented by getting a platform in place as an enabler of digital transformation initiatives."