Published on the 04/08/2015 | Written by Donovan Jackson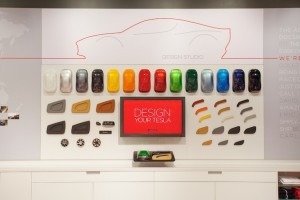 The subscription economy means almost anything can be delivered as a service…
The move to a subscription economy doesn't just mean paying for services on an ongoing basis, it also fundamentally changes how suppliers will engage and interact with you. That's according to Zuora founder Tien Tzuo.
Zuora provides software which enables subscription-based business models; Tzuo told iStart he started the company after realising (at Salesforce.com, where he formerly worked) that software as a service had a fundamental problem. "The SaaS companies were focused on the technical details of delivering over the internet. What was missing was a business model."
Tzuo said the subscription-based economy isn't limited to the IT world. "Anything can move to the internet; most people think this is about leasing instead of paying for something upfront. It isn't."
Instead, he said the dynamic between customer and supplier has evolved. "The lesson is to start with the customer and their needs, then reinvent whatever you're doing as a service. Customers care about an outcome; if you're a tractor company, instead of selling a vehicle, move some earth. That's what the customer wants done, rather than owning a tractor."
This shift in perceptions and the way in which customers pay for outcomes means service providers are obliged to be more engaged with their customers. "We expect things to constantly get better and better in the subscription-based economy."
Even cars aren't immune. "Look at a Tesla, it updates itself. The whole auto industry will follow; when you do that [upgradeable systems, primarily but not limited to in-car entertainment] there is no going back. Cars will be coming off the production line with 4G connections, so they will upgrade themselves over the net rather than requiring you to take it in."
He doesn't own a Tesla; however, "Those things are everywhere in Silicon Valley."
Tzuo confirmed that Zuora is engaged with clients that span news publishers (including Fairfax, in Australia), the motor industry, manufacturers, providers of industrial equipment, and others.
Quizzed about Microsoft's Windows 10 release, in which the vendor has introduced the concept of 'operating system as a service', Tzuo said it makes perfect sense. "Microsoft can't take three years to make Windows 11. Satya's [Nadella] got to move; it's not just a pricing model, either – we expect updates to come constantly and rapidly as part of an ongoing engagement."
The challenges faced by organisations seeking to transform to subscription-based business models, said Tzuo, include pricing and packaging ('you can have a combination of options and it gets really complex') which he said can be used as a 'competitive weapon', redefining customer-facing business processes which were optimised for sending products through the system ('they are not agile enough to cope with rapid, ongoing updates'), the finance department and company culture (from a product one, to a subscription one).
He singles out the accounting department: "Finance is drowning. In the subscription model, customers customise services constantly; there are lots of changes all the time which create work for finance. They have to figure out how to charge; business model innovation depends on data and finance has to lead. We've seen IT departments modernise over the last ten to 15 years, but the finance department doesn't have the same level of agility which is now necessary."