Published on the 22/02/2017 | Written by Newsdesk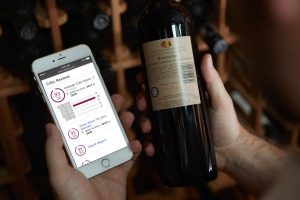 Finding the best tipple for any situation or drinker is made easier and better – thanks to the machines…
Oenophiles, draw nearer. As in many aspects of life, the application of advanced technology to the art of selecting a fine wine makes the process faster, more efficient and, simply, better. That's why Wine-Searcher, a New Zealand company in operation since 1999,  has introduced artificial intelligence (AI), machine learning and other cognitive computing techniques to deliver a more rewarding experience to its users.
Vikash Kumar, AI & Analytics team leader at the company, is presenting on Wine-Searcher's journey with AI at the Cognitive Computing in Business Forum, taking place in Auckland on 12 April.
He said price comparison information is central to the service the company provides – and underpins its cognitive computing initiatives. "Our data has to be clean and on the mark, so data cleansing and preparation is an important part of the business. We have wine technology specialists who ensure that the wine, beer and spirits prices we collect internationally are accurate, completely current and consequently useful for our customers."
Data, he confirmed, is the raw material on which AI can go to work; the promise of maturing AI, machine learning and other cognitive technology, along with its increasingly 'commoditised' accessibility through the cloud, holds great promise for the company. "Right now, there are several challenges, both solved and unsolved, where we are putting AI to work," Kumar said.
A typical example is on the analysis of wine labels, done through Wine-Searcher's app. "You take a photo, the app will analyse it, alert you to the best price and location where to find the wine, as well as what critics have to say about it, awards and other details oenophiles enjoy. Doing this depends on a large database of underlying information and it also depends on the ability to 'recognise' the label."
Which is something Wine-Searcher does with around 90 percent accuracy, thanks to a well-curated database of over 500,000 wines and other alcoholic products and millions of labels. "Another area we are getting into and which rests on cognitive computing is a chatbot, which is planned for release in the coming weeks. The chatbot will do recommendations, provide information and insights and help our customers get straight to what they need, when they need it."
Kumar said that, as for many companies which own a lot of data, cognitive computing is an exciting proposition because it provides the opportunity to do more with that data. "Thanks to the cloud and the availability of cognitive services, it means not only striving to improve existing services, but we can also experiment and look for new ways to add value."
Cognitive computing, he added, offers the ability to dramatically improve the way in which information is accessed and delivered, helping to reduce the 'human overhead' when using any given service. "We want to make using Wine-Searcher even easier and more rewarding, so we can move into meeting the needs of 'casual' users as well as the wine expert. Why shouldn't someone use the service to select a special wine for a significant birthday, for example, as well as someone who wants wine for a casual meal? They should all be able to ask a simple question [of a Wine-Searcher chatbot] and get a few options which makes the task of choosing and finding a wine easy."
That information, he added, should be delivered to the device, platform or printer of choice just as easily. "If you get that right, you can grow your market considerably; we want to engage with everyone and cognitive computing provides a great way to do that."
What can cognitive computing do in your business? See the agenda and register for the Cognitive Computing in Business Forum.