Published on the 16/07/2015 | Written by Oracle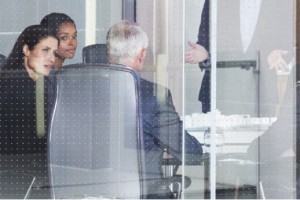 Meeting modern business challenges centres on grooming finance teams with cooperative problem-solving skills that leverage technology...
Quantum leaps in the volume, speed and quality of digital information that redefine business now converge in finance departments. Once tasked with keeping score, chief financial officers (CFOs) and finance teams are now leveraging data insights to change the game for their companies in The Digital Age. They take ownership of business models that identify, monitor and govern financial risks and rewards.

Increasingly, companies seek more than traditional skills in finance. Millennials who move up the ranks are expected to learn how data analysis advances objectives in sales, marketing, strategic partnerships, price negotiations and investor relations.

But to develop talent you must first attract it. Finance departments engage and nurture the right kind of talent by demonstrating commitment to growth and change rooted in digital transformation. Young professionals want to work for companies where their expertise can make a material difference inside and outside finance departments. If they feel isolated from data-driven trends sweeping through more agile companies, they may quit—or worse, quit and stay, but not do the job. Flexibility, collaboration and continuous learning win young hearts and minds more than ascent up traditional ladders.

Arming companies with finance talent ready for digital challenges requires planning and adjustment. Success hinges on multiple factors, both local and global. To get a picture of change on the ground, WSJ. Custom Studios, in collaboration with Oracle, asked CFOs at top global companies about building finance teams which have the right stuff. Their answers depict the new rules for the digital age:

1. Recruit—and pay for— different kinds of talent
2. Fill the gaps by grooming talent in-house
3. Ask the right questions
4. Share data or it has no value
5. Use technology and data insights to be a better business partner
6. Use digital technologies to attract and retain the best and the brightest

To find out more about the game plan for the digital age, please download the free whitepaper: Winning the war for finance talent
Medication errors can happen anywhere, but knowledge is your best defense. So it's no wonder that online pharmacies is becoming more pops over the last years. Viagra is one of the best treatment options of all day. Nowadays a lot of articles were published about natural viagra substitutes. Usually, when men talk about ED, they think "otc viagra substitute". A medic review about "http://corpmoreinfo.com/where-to-buy-viagra-online.html" found that men's most common sexual disfunction is erectile dysfunction. Furthermore, this may include hardening of the arteries, anxiety, or a stress. Any cure may cause some side effects. Sometimes side effects can be actually serious. Stop using this physic and get medical help if you have sudden vision loss.