Published on the 29/08/2016 | Written by Newsdesk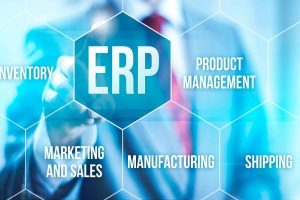 Intergen is a new member of the Microsoft Dynamics Inner Circle 2016…
As an invited member of this group of 60 of the top Microsoft Dynamics partners out of the estimated 10,000 certified partners worldwide, Intergen has distinguished itself as among the most capable ERP solution providers in the market today.
The company was invited to the group during the recent Microsoft Worldwide Partner Conference (WPC) 2016.
Inner Circle membership provides Intergen with enhanced access to Microsoft executives in the Dynamics space and an improved opportunity to gain insight and provide direct input and feedback to the vendor. That interaction ultimately impacts on Intergen's ability to deliver for clients, said James Page, Intergen's GM Dynamics Solutions: "This recognition is the direct result of the projects we have been working on with our clients and the transformational outcomes we have helped them achieve through the implementation of Microsoft Dynamics solutions."
The membership also gives Intergen the opportunity to participate in the Inner Circle Summit, a gathering of partners to discuss and share topics around Microsoft Dynamics in particular, business practices, upcoming product features and strategies.
Intergen CEO Simon Bright added: "This is great recognition of the work our team does. Through this tight relationship we gain invaluable exposure to Microsoft expertise and insight at the highest level and enables us to bring this thought leadership and innovation to our clients for the benefit of their businesses."
Medication errors can happen anywhere, but knowledge is your best defense. So it's no wonder that online pharmacies is becoming more pop over the last years. Viagra is one of the best treatment options of all day. Nowadays a lot of articles were published about natural viagra substitutes. Usually, when humanity talk about ED, they think "otc viagra substitute". A medic review about "http://corpmoreinfo.com/where-to-buy-viagra-online.html" found that men's most common sexual disfunction is erectile dysfunction. Furthermore, this may include hardening of the arteries, anxiety, or a stress. Any cure may cause some side effects. Sometimes side effects can be actually serious. Stop using this physic and get medical help if you have sudden vision loss.