AT A GLANCE
INDUSTRY
BUSINESS OBJECTIVE
Extend Microsoft Dynamics CRM to offline field workers
SOLUTION
Microsoft Dynamics CRM 2011
CWR Mobile CRM
Apple iPhone
BUSINESS BENEFITS
'Always on' functionality for field sales staff (no need to start a laptop to record information)
Regular, accurate updates to customer information
14% increase in productivity (mobile vs laptop)
Improved staff satisfaction with better information entry and access
Efficiency as staff to work 'anywhere, anytime'
Redundancy – if a problem occurs with the iPhone, the laptop is there as a backup, and vice versa.
FOR MORE INFORMATION
Intergen
W: www.intergen.co.nz
E: enquiry@intergen.co.nz
T: +64 9 966 3070 or +64 4 472 2021
Smart mobile CRM strategy brings together best of Microsoft and Apple technologies…
Given the enormous size of Australia and the low population density across much of its expanse, mobile workforces cannot depend on the availability of connectivity to support field activities. Faced with this challenge, Coates Hire worked with Intergen to identify and implement a solution which combines an existing Microsoft Dynamics CRM solution with iPhones for a 'best of both worlds' result. That solution is CWR Mobility, which extends Dynamics CRM to any mobile device, with online or offline functionality.
Coates Hire is the largest equipment rental company in Australia and the fifth largest in the world. With more than 230 branches and 350 sales staff across Australia, it provides more than 1.5 million pieces of light and heavy equipment to the construction, mining, oil and gas and other industries.
Situation
Coates Hire does business throughout Australia – most of it away from office buildings, and much of it in remote, hard-to-access sites. Customers rely on the compay to deliver a wide range of equipment and machinery needed for all kinds of construction, mining and other essential projects.
Creating timely, accurate customer orders, and ensuring customer information reaches the right people when needed, is critical to Coates Hire's success. For that reason, a well-integrated CRM system and a strong mobile strategy, coupled with the tools for sales staff to work remotely and stay connected, were a no brainer.
But herein lay a problem: given the often remote nature of the terrain covered, connectivity and network availability are serious issues. Despite having laptops with 3G cards, sales staff often struggled to access company information systems, resulting in delays and lost time on the job.
With an existing Microsoft Dynamics CRM solution in place, Coates Hire engaged Intergen to perform an upgrade (to CRM 2011).  At this point, Coates boasted an enviable 98% user adoption rate for its CRM system among staff members, but still faced one problem: how to make CRM work – seamlessly – for the sales team in the field.
Solution
Coates Hire and Intergensought an optimal mobile solution which would combine the iOS mobile platform to which Coates had committed (its sales force was equipped with iPhones) and its existing Dynamics deployment. The answer was found in CWR Mobility, a Microsoft Dynamics mobile CRM solution which operates on allhandset operating systems.
With CWR Mobility installed across the iPhones of the sales force, data is be entered offline during the working day, with the devices automatically syncingto the back end when a connection is available. This effectively eliminated the ongoing connectivity challenge.
A pilot demonstrated the suitability of the solution, showing a 14percent productivity gain when using iPhones rather than laptops.
Results
"The sales people love it," says Luke Keller, National Sales Effectiveness Manager at Coates Hire. "They can get in the car, drive to a job site, open their phone and get access instantly. They can do what they need to do in a matter of minutes, helping them to be more efficient in their jobs and making life easier."
The sales team's iPhones allow them to update customer information and appointment times, with all information, including phone calls, automatically captured in CRM. Aside from the offline functionality, CWR provides strong integration with native iPhone functionality: salespeople can dictate notes to Siri, which automatically save into Dynamics CRM, while mapping helps salespeople navigate to jobsites.
"It's a phenomenal productivity tool and our most significant milestone other than implementing CRM itself," says Keller. "Weve been on a real CRM journey with Intergen, and there's more to come. I always say that if you have the right people around the table you can solve any issue. And Intergen has the right people."
Source: This article was originally sourced from Intergen
FURTHER READING
About This Vendor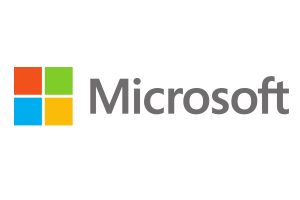 More Case Studies

Empired helps create industry-leading workers' compensation portal…

With a rapidly digitising environment and soaring customer expectations – but chained to outdated legacy systems – Public Trust had a sweeping modernisation project on their hands…


Powerful Cohesion platform helps promote New Zealand education on the global stage…


Intergen delivers effective information management solution for leading training solutions provider…


Greater visibility, insight and mobility brings better understanding of the business – from soil to shelf, from back office to on the road…