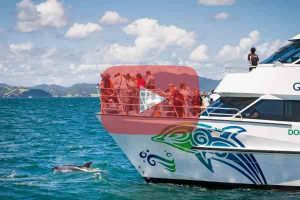 AT A GLANCE
BUSINESS OBJECTIVE
Increase the website performance which was hosted locally with ageing on-premise infrastructure
SOLUTION
Amazon Web Services (AWS) cloud
BUSINESS BENEFITS
Migrating the website to AWS cloud offering greater flexibility, simplified operations and cost savings
The website can handle increased capacity during trade or peak times with ease
Reduction in deployment times from numerous hours to approx 10 minutes
FOR MORE INFORMATION
Zag
NZ: w// zag.team
E: info@zag.team
AU: w// zag.team
E: info@zag.team

Auckland
T: +64 9 571 7100
Wellington
T: +64 4 472 1897
Sydney
T: +61 2 8520 3797
The InterCity Group develops a world-class cloud environment, fit for leading customer experiences, with AWS and Managed Services Partner Soltius…
InterCity Group operates passenger transport and tourism networks across New Zealand consisting of InterCity, GreatSights New Zealand, Fullers GreatSights, Gray Line and awesomeNZ.com. The network links over 600 destinations nationwide, making it New Zealand's largest transport network, connecting people, places and experiences for over 30 years.
Fullers GreatSights connects local and international visitors to the birthplace of Aotearoa – the Bay of Islands, where they have operated for more than 125 years. To deliver a consistent and impressive customer experience throughout the entire buyer's journey from website to waters, InterCity Group needs a strong digital platform that allows them to communicate effectively with visitors in a way which is both fast and efficient.
[CONTINUED BELOW]
Situation
The GreatSights Dolphin Cruises website was hosted locally with ageing on-premise infrastructure limiting the website performance. "The platform did create several issues for us when it came to development; there was a time delay in getting things set up and stage environments were very challenging" explains Daniel Rode, General Manager Digital & Brand. The amount of coordination required between different internal teams was inefficient and resulted in a small number of deployments and new website features released annually to customers.
With an on-premise environment, the customer serving Dolphin Cruises website was at risk of experiencing issues during peak trading times of the year, which would negatively impact visitor experience. Put simply, InterCity Group lacked the agility and cost advantage provided by cloud environments for variable website visitation and the delivery of new website features at a higher velocity to support online sales.
Solution
InterCity Group engaged trusted partner Soltius for support, with the knowledge that simply moving their existing system to a cloud provider 'as-is' wouldn't solve all their problems. InterCity Group sought to improve the way they use and manage their environment by adding new ways of working such as automated deployments.
Soltius proposed a migration of InterCity's existing e-commerce website using the Soltius AirLift service to the Amazon Web Services (AWS) cloud. This solution is not a 'lift and shift' but a 'lift and transform' to a new cloud-focused infrastructure which would include enhancements to the website, taking advantage of the flexibility of the AWS cloud platform.
"We decided to work with Amazon Web Services because of the flexibility of the platform and the huge ecosystem of tools and third-party applications. When you're trying to be innovative in the products you deliver, these are a big plus".
Diego Teliz, Senior Frontend Developer
In addition to offering the transformation to a cloud-centric model, Soltius proposed the creation of an automated continuous deployment pipeline, as our experience has shown automation to be an essential element to cloud success.
"The new automated pipeline allows us to trigger deployments by simply committing to the repository which is great because we don't have to worry about the entire process" explains Andreas Gerhards, Senior Backend Developer. "Now everything is easier because we, as developers, don't have to worry about the deployment itself, we only need to concern ourselves with development. At the same time, we have the flexibility to change things if we need to" reiterates Teliz.
Outcome
The outcome of this project was a successful migration completed to the highest standards, with minimal risk, delivering a fully automated, world-class cloud environment which responds rapidly to varying customer demand using AWS EC2 AutoScaling. Hosting their Dolphin Cruises website in the AWS cloud offers InterCity Group greater flexibility, simplified operations and cost savings. The website can now handle increased capacity during trade or peak times with ease.
The new automated deployment pipeline developed by the Cloud Services team has increased efficiency, evident in the dramatic reduction of issues during deployment which previously required human intervention. Through completely removing any manual operations, the repeatability of deployments is enhanced. InterCity developers can now add more value to the business by spending less time deploying enhancements and more time creating them. This allows new features to get out to the website faster.
Overall, "the new streamlined deployment process reduced deployment times from numerous hours to about 10 minutes" details Paulo Almeida, Soltius Cloud Architect and certified AWS professional. Gerhards added that "working with the Soltius Cloud Architect was very nice on a personal level. He gave us a lot of good advice and responded really quickly".
Source: This article was originally sourced from Soltius
FURTHER READING
About This Vendor
More Case Studies
NZ manufacturer leverages EPI-USE Labs' landscape solution to get a new business up and running, with no downtime…

Improving system performance and production planning in forestry with SAP HANA and Cloud…


Tribal assets in good hands after implementation of SAP in the cloud…