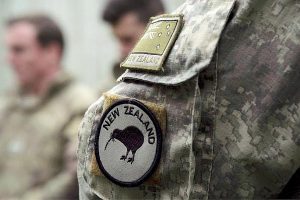 AT A GLANCE
INDUSTRY
BUSINESS OBJECTIVE
Automate manual stocktake
SOLUTION
SAP-certified Neptune Software
BUSINESS BENEFITS
Dramatic time and resource saving, improved inventory accuracy
FOR MORE INFORMATION
Zag
NZ: w// zag.team
E: info@zag.team
AU: w// zag.team
E: info@zag.team

Auckland
T: +64 9 571 7100
Wellington
T: +64 4 472 1897
Sydney
T: +61 2 8520 3797
New Zealand Defence Force takes control of inventory with Neptune Software and Soltius…
With New Zealand's Defence Force viewing technology as an enabler to drive business change, it has a vision of becoming a technology-focused organisation. Just one component in its approach is the automation of a previously manual process for keeping track of assets. With the help of SAP Gold partner Soltius, and Neptune Software, it has deployed a mobility solution which dramatically reduces the time and effort of stocktakes, while improving inventory accuracy.
The NZDF is a diverse organisation, with operational activities from the transport and deployment of officers around the globe, all the way through to healthcare. Running an extensive fleet of aircraft, ships and land vehicles, as well as a large volume of assets that need to be kept track of 24/7, NZDF has a vision of becoming a truly 'connected and empowered workforce'.
Robert Raines, ERP Architect at NZDF explains "Our organisation is made up of a number of varied operations and departments, so delivering on our vision of a connected and empowered workforce won't be a feat completed overnight. It will take the right technologies and the best partners to ensure we succeed."
Situation
NZDF had traditionally followed a manual, labour intensive process to stocktaking gear. This involved physically counting every piece of equipment; in 1999, this process took 3 months. The approach continued up until recently, with up to 85,000 items checked manually each month.
An accurate count had become almost impossible: "The hours required to count equipment, coupled with the feeling that we couldn't really trust the numbers, made this project important," says Alan Rivers-Milliken, Logistics Information Manager.
Any mobility solution needed to comply with stringent specifications to be cost-effective. These included:
Use of standard hardware – as military specific gear can cost up to 5 times as much and take 10 times as long to purchase.
Open systems hardware.
Expandable application development capability for feature addition.
Online/offline functionality.
Support for GS-1 Barcode Standards and UHF RFID Tag Standards.
Crucially, these requirements would allow NZDF to leverage its existing SAP investment.
Solution
Soltius proposed Neptune Software to digitise NZDF's inventory checks. Neptune Software's UX Platform is an SAP-certified rapid app development platform that helps modernise and optimise SAP processes and user interfaces, with Fiori UX and ABAP. It reduces the time and cost to design, build, deploy and maintain SAPUI5 applications, on new and legacy SAP systems across desktop, mobile and offline environments.
An NZDF external portal based in the AWS cloud provides a channel supporting authentication mechanisms and data for mobile devices. Neptune Software is deployed on NZDF's external portal and pushed out through an employee self-service portal, enabling a trusted secure connection between the self-services side and their back-end.
Any authorized soldier can deploy the software on any NZDF approved mobile device.
As Neptune Software is designed to support both online and offline capability, soldiers can work in remote areas where Wi-Fi is not available or around aircraft where Wi-Fi is not permitted. Commercial RFID barcode scanners, used for scanning all barcoded inventory, are linked in via Bluetooth.
Results
Today, an NZDF staff member simply stands at the front of an armoury storage aisle, boat hatch or aircraft, armed with an RFID scanner, and the system will automatically pick up every RFID-tagged weapon or piece of equipment.
Stock-takes no longer require removal of equipment from storage; the process is largely automated.
Previously, stock-taking one armoury of 1000 units would take two people half a day. "With the RFID scanner in the same armoury it takes about 40 seconds, which is the amount of time it takes them to walk down the racks," notes Rivers-Milliken.
The solution has resulted in fewer steps in the overall information storing process – there is no need to go into SAP ERP for data capture, further reducing the time taken.
To put it simply, the mobile-enabling the process has delivered massive time and resource savings. The paper trail has been done away with and valuable personnel are now allocated to more important tasks.
Along with a reduction of manual labour and human error, interfaces have become more user friendly, which has in turn stimulated employee engagement. "Our people love the new solution. They've been blown away with how easy it is to now get a count on equipment," says Rivers-Milliken.
Data accuracy and quality have significantly improved with the move to real-time data capture, serving to reduce risks associated with incorrect data.
Raines says the solution is going to revolutionise the NZDF, which is issuing RFID tags to soldiers alongside ID cards. This will enable their individual tag to be scanned together with the 16 personal armoury items each soldier is issued with on deployment. Each item is tracked, including the time it was deployed and who is responsible for its return.
This next step will further eliminate the time and paper resources required in a manual count-up and allocation of gear.
With help from the Soltius team and Neptune Software, NZDF has improved data quality with very little effort. The project hasn't required any work to adjust the backend or any major new infrastructure plus the cost of the stock-take process hasn't increased. The business benefit and return on investment has been almost instantaneous.
"We have been really happy with the solution and it has met all our expectations. With a combination of Neptune Software and the support of Soltius, we are delivering on our digital strategy and have added value to a crucial business process," Raines concludes.
FURTHER READING
About This Vendor
More Case Studies

Cutting a new track to increased agility and cloud success…

Verdict: Full compliance, smoother pay runs and reduced admin…

Remote project delivery mid-pandemic proves a success…

Partnership with Zag delivers a fit-for-purpose billing system, independent from Spark…

Australia's largest water manager liberated by intuitive asset-management app empowering technicians and planners…