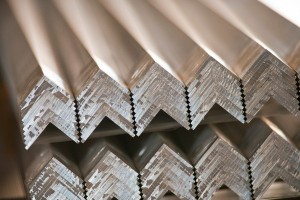 AT A GLANCE
INDUSTRY
BUSINESS OBJECTIVE
Support the company's drive for lean manufacturing
Provide a portal for customers to track order status
Centralise customer data
SOLUTION
Infor ERP SyteLine version 8.02
THE BENEFITS
ERP system is at centre of company's manufacturing, sales and finance functions.
Highly customisable database
Customer portal streamlines communications
CRM package records customer contact information and sales leads in single location
FOR MORE INFORMATION
INFOR
W: INFOR
T: +61 2 9021 7100
PARTNER CONTACT
EMDA
W: EMDA
T: +64 9 921 6600 or
T: +64 3 343 0023
E: info@emda.co.nz
As a record-high New Zealand dollar tests the mettle of the country's exporters, it is just another spur for bronze and brass manufacturer AW Fraser to stay lean…
The Christchurch company, which has been in existence since 1939, set about improving operational efficiency in 2008 in response to the recession.
"It was a matter of survival", says chief financial officer Paul Isitt. "When the recession hit we understood that we had to get more efficient or we weren't going to stay in business.
The recession was the big driver for what has become a philosophy of continuous improvement."
Central to that drive is ERP SyteLine, from global company Infor.
"SyteLine is key," says Isitt, and all the more so since a successful upgrade from version 7.04 to 8.02 undertaken by Christchurch-based business solutions provider EMDA.
"SyteLine does pretty much everything for us. It supports our sales department, we run all our manufacturing through it — including all our manufacturing data — and also our finances. So we use it as a true ERP system — it runs the whole business."
AW Fraser, which is located in upper Riccarton, away from Christchurch's earthquake-devastated CBD and eastern suburbs, has three manufacturing departments: a foundry that melts copper and other elements to make bronze and brass; a brass extrusion plant; and a CNC machine shop for machining parts.
"Every product we make goes through the foundry and is either sold direct or goes to our extrusion bay or to the machine shop. The machine shop is the department with the most added value and is the part of the business we're trying to grow."
Each year the business produces over 1,000 tonnes of machine components — such things as bronze bushes, gear blanks and thrust washers for outboard motors — 90 per cent of which are exported. Total sales are in the tens of millions of dollars.
Major customers are a who's who of heavy machinery manufacturing with several major bluechip industrial clients among AWF's several hundred customers around the world.
Like all exporters, the company feels the pressure when the New Zealand dollar rises relative to our trading partners.
"Its response", Isitt says, "is to keep trimming the fat from its operations." "What we've done with SyteLine over the past couple of years is transfer our manufacturing data from various Microsoft Excel and manual systems.
SyteLine is very good at allowing you to customise your database and forms, allowing you to enter any kind of manufacturing data."
"So we're putting tooling information into SyteLine, inspection requirements, product dimensions, tolerances and any special mechanical requirements. We're spending a lot of time getting our data into one place so that when we produce a job packet for the factory floor, all that data gets sucked out and printed in a report so staff know exactly how to make the item and to what standard.
"As we go through the continuous improvement process, it is key to have that data standardised."
The drag on the business from inventory that is in the wrong place at the wrong time, and poor use of time and resources, are the kinds of waste SyteLine is helping reduce.
"Say, for example, a job goes out on the factory floor that you haven't run for 18 months, if the data that tells you how to make it — what material and tooling to use — isn't stored somewhere, you almost have to teach yourself how to make it again.
"That might be the difference between breaking even on the job, or making a reasonable profit. So having your data 100 per cent right, and all in one place, makes a significant difference to the bottom line."
Isitt says SyteLine version 8.02 has features the business is eager to take advantage of to streamline communications with customers.
"We want to use the system's CRM [customer relationship management] package and customer portal. We see those as crucial to our relationships with those blue-chip customers.
"Some of the customer service functions will become systemised. So, for example, instead of a customer sending an email requesting an order status update, they will be able to log in to the portal and view its progress."
Providing access to live SyteLine data will require AW Fraser sales support staff to ensure it is up to date and accurate, but Isitt believes it's becoming a vital element of customer service.
The system's CRM functionality will see the company "tidy-up" its customer database, Isitt says.
"We store a customer database in Microsoft Outlook and have a separate list of customers in SyteLine and the CRM will allow us to tie all those together." Having a single reliable set of customer data will make the sales process more efficient.
"The CRM will also allow us to record all our leads and quotes, making sure we don't lose any opportunities."
Isitt says EMDA managed the upgrade very smoothly, which spared the company further upheaval on top of what Christchurch's quakes were already inflicting.
"The city's been going through a little bit of turmoil recently, as have our staff, so we were hesitant about putting the business through an IT upgrade unless we were confident it was going to be reasonably hasslefree.
"I've heard our people say it's the smoothest ERP upgrade they've been through. The users like the new version and it is similar enough to the old one that only a small amount of training was needed."
About two-dozen of the company's 190 staff, in finance, sales, production planning, factory floor supervision, purchasing and dispatch roles, are SyteLine users.
EMDA wrote all the mods in AW Fraser's previous version but, when it came to upgrading, only had to update some mods to incorporate the new functionality in SL8.02. The rest of the mods were just recompiled making the upgrade very easy which would have been the same for the AW Fraser staff when doing their customisations.
Isitt expects the company will begin to get the benefits of the upgrade's customer-facing features within six months.
"Everything else in SyteLine has been easy to implement and I'm sure this will be as well."
With economic factors likely to continue testing the company, SyteLine is vital to its future.
"If you don't improve, you won't stay in business, and if the dollar goes higher and higher, you need to be as efficient as you can be," Isitt says.
FURTHER READING
About This Vendor
No items found
More Case Studies
Doing business better in real time…

Giving Veolia the ability to deliver requirements at short notice and improve their overall processes…

Automotive manufacturer zooms into the industrial cloud…
Seed, fertiliser and garden products company Tui Products has taken back control of complex stockholding by implementing Infor's Warehouse Mobility solution…


Canterbury sheepskin manufacturer's ERP implementation has set it on a firm footing for future generations…