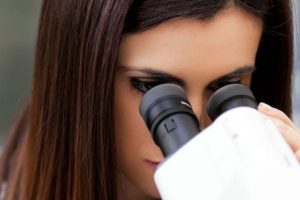 AT A GLANCE
INDUSTRY
Life Sciences and Not For Profit
BUSINESS OBJECTIVE
Improve information visibility and accuracy
Deliver management reports as required
Scale with growing business.
SOLUTION
MYOB Greentree product suite
BUSINESS BENEFITS
Consolidated business systems and processes
Immediate access to accurate information
Complete business management system
Elimination of time consuming, manual processes.
FOR MORE INFORMATION
MYOB//
E: biggerbusiness@myob.com
NZ: 0800 696 239
AU: 1300 555 110
https://www.myob.com/
Subscribe to MYOB's monthly bigger business newsletter.
MYOB Newsletter signup
Greentree solution frees scientists from drudgery, equipping them to concentrate on vital medical research…
In search of simplified and automated processes which eliminate unnecessary costs, a leading Australian medical research institute chose the MYOB Greentree enterprise resource planning solution. Thanks to that decision, scientists today at The Florey Institute of Neuroscience and Mental Health are free to focus on advancing brain science, rather than being bogged down in administration.
The Florey Institute of Neuroscience and Mental Health (The Florey) is one of Australia's largest medical research institutes and the third most cited in the world. This Melbourne-based not-for-profit organisation conducts scientific, lab-based research on neurological conditions of the brain including epilepsy, dementia, Alzheimer's disease and addiction.
Founded in 1963 by philanthropists Kenneth Myer AC and Sir Ian Potter, the Florey today is the result of a more recent amalgamation with several other research organisations. It employs about 600 people, spread across several campuses.
Situation
Peter Plecher, The Florey's Group Director (Finance), was brought in to oversee the administrative aspect of the amalgamation that created The Florey. It was a massive three-year task, bringing together different payroll, accounting and purchasing systems.
"Our business systems were fragmented," he recalls. "The purchasing system was separate to GL, which was separate to payroll – this fragmentation was causing us all sorts of grief."
The HR/Payroll system didn't allow remote access for the Apple computers preferred by the research scientists. That meant HR staff had to run around with pieces of paper for the scientists to fill in.
"It was a bad experience for the researchers," Plecher says. "Forms would be misplaced or filled out incorrectly and our administration was further complicated by the elaborate variety of pay scales."
That jarred with the organisational culture, which he says is all about people. "Some 70 percent of our employees are research scientists who don't want the hassle of doing administrative work to ensure they get paid."
Plecher adds that The Florey receives around $60 million a year in funding from federal and state government, along with various donors, trusts and foundations. "We're just the caretaker of those funds. The grants are allocated to scientists, who own that funding as individuals. We're in a competitive environment for skilled researchers, so if I don't have the infrastructure in terms of systems, automation, access, information and reporting, they may go elsewhere, taking that funding with them."
"MYOB Greentree is reliable and easy to use, so our scientists can concentrate on keeping us at the forefront of brain research."
Peter Plecher, Group Director (Finance), The Florey
Solution
Plecher went hunting for an ERP system that could integrate all the HR/payroll, GL and purchasing functionality and was configured for Australia's taxation system. He assessed half a dozen different systems before settling on MYOB Greentree.
"We wanted a dependable system with a proven track record," he says. "We are trying to solve some of the greatest medical challenges of our time so we need a solid partner to provide the backbone."
MYOB Greentree was "head and shoulders above the other vendors we dealt with," Plecher adds.
Results
In MYOB Greentree, The Florey is confident that it has an ERP system that delivers the right environment to enable its scientists to get on with their very important work. In particular, Plecher singles out the solution's eTimesheets, which he says enables researchers and managers to handle their administrative workflow quickly and efficiently, eliminating time-wasting paperwork.
He also says MYOB Greentree also delivers more than enough reporting power to handle the highly detailed financial statements required by the directors, while purchasing is another area that has to be just right. "We purchase a lot of highly regulated substances along with highly sophisticated medical research equipment," says Plecher.
"Above all, I need a system that can provide the best possible experience for our researchers. MYOB Greentree is reliable and easy to use, so they can concentrate on keeping us at the forefront of brain research," he concludes.
Source: This article was originally sourced from MYOB
FURTHER READING
About This Vendor
No items found
More Case Studies


To modernise their business MoAD needed to streamline their financial management…


MYOB Advanced is up for it!…


What started as a one-man's passion project turned into an award-winning beer brand found all over New Zealand and overseas…


High speed success GX2 Technology is regarded as one of the industry's ongoing success stories…


Global roofing manufacturer relies on MYOB Greentree to weather challenges…