AT A GLANCE
INDUSTRY
BUSINESS OBJECTIVE
To build the brewery brand using all the data collected
Not having multiple systems, with everything in one place
A cloud-based business management solution
Reporting information up-to-date
SOLUTION
BUSINESS BENEFITS
Being able to keep track of vital functionalities like inventory management, payroll and account purchasing
Reporting information at our finger tips
Future proofing our system as we expand
Real-time reporting
FOR MORE INFORMATION
Oracle NetSuite
W: www.netsuite.com.au
E: infoAPAC@netsuite.com
AU: 1800 638 784
Meet the women who brew beer with peas, cucumber, mint, rhubarb, and win international awards for doing it…
In 2011, Two Birds Brewing became Australia's first female-owned brewery. Founded by Jayne Lewis and Danielle Allen—best mates from college—the company grew from a single beer to a range of five distinct flavors brewed year-round. They even set up a brewery, which they've affectionately named "The Nest," just outside of Melbourne in Spotswood.
 "Because it's live, we have all the information right there before we go in to talk to a customer."
On this episode of "The NetSuite Podcast," we sat down with Allen (a.k.a. "The Other Bird") to discuss the conception of Two Birds Brewing, the journey the birds have flown with the brewery over the last eight years and the business systems that allowed them to achieve their five-year goals in just three-and-a-half.
But it wasn't always a slice of cake…Or a beer on a hot day, in this case.
[CONTINUES BELOW]
Two Birds faced unprecedented growth after the launch. Allen and Lewis quickly discovered their outdated systems and spreadsheets weren't going to keep up. Data is crucial to the company's success, so they sought out to find a cloud-based business management solution to keep track of vital functionalities like inventory management, payroll and account purchasing.
Allen says she and Lewis ultimately chose NetSuite due to its true cloud foundation and real-time data. At the time, the co-founders were working in different states and needed a system that could allow them to do so.
"The reporting out of NetSuite is second to none," Allen says. "The information is at our fingertips, and because it's live, we have all the information right there before we go in to talk to a customer."
Source: This article was originally sourced from NetSuite
FURTHER READING
About This Vendor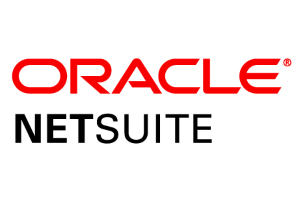 More Case Studies
The CMS company needed a powerful, integrated system. NetSuite's SaaS model and built-in job and time-tracking have provided a platform for painless global growth…