AT A GLANCE
INDUSTRY
Website Content Management Systems (CMS)
BUSINESS OBJECTIVE
Company needed a more powerful way to track accounts and manage both employees and projects; legacy support case management system couldn't support growth overseas in particular.
SOLUTION
NetSuite's integrated web-based business software suite.
THE BENEFITS
Employee time-tracking and reimbursements are now processed very quickly
All operational data is now contained in one unified solution, improving management insight into the business
SaaS delivery allows for easy software updating as the business develops
New system was deployed business-wide in under three months.
FOR MORE INFORMATION
NetSuite Australia
W: www.netsuite.com.au
E: infoapac@netsuite.com
T: +61 2 9464 6100
The CMS company needed a powerful, integrated system. NetSuite's SaaS model and built-in job and time-tracking have provided a platform for painless global growth…
Netcat develops content management systems (CMS) and knowledge transfer software for government and business, with a major focus on the legal sphere.
The Australian-owned company has been operating since 1997 and has developed Netcat WCM – a software suite for medium- to large-sized organisations.
As Netcat's footprint extended across Australia and into India and Canada, with the UK slated for near-term expansion, the company realised it needed a more powerful way not only to track its accounts but to manage employees and projects as well.
Netcat was having difficulty efficiently managing employee time and expenses across multiple states and countries. In addition, its accounting, customer support and project management systems were disconnected.
Reporting was also difficult because a complete picture of company performance was scattered across multiple systems, making analysis time-consuming and, as a result, laggardly.
Entering its second decade of operation, Netcat knew it needed a powerful, integrated solution to keep growth on-pace and to be efficient.
"The company has been around for over 10 years and we are growing quite quickly, so we needed a scalable option," says Sandra D'Souza, the company's chief financial and operations manager.
"And we needed something that could be implemented quickly."
Quick roll out
Netcat considered trying to support its business with Salesforce.com and satellite third-party applications but decided to trust its business to the end-to-end, single-source solution provided by NetSuite instead. After deciding on its solution of choice, in February 2008, implementation was completed by the end of April, meeting the company's requirement for a quick roll out.
"The NetSuite model was quite attractive compared to using five different systems that might be very good in one particular area but wouldn't necessarily talk to each other very well," says D'Souza.
"We didn't want to move from the low end of QuickBooks into the middle range, but we did want a solution that would provide us with the power and flexibility we need. The unified NetSuite platform means that business insight is no longer hidden in multiple disconnected systems.
"Certainly, the management of our information has improved, because we are able to see so much of our business every time we log-in, through the dashboard," she says.
"Management can view sales and support activities, and case escalation, without intervention from the finance department. And, when managers are not bogged down generating reports, they have the capability to make better decisions."
NetSuite is giving Netcat all the room it needs to grow with confidence, adds D'Souza.
"As we look at establishing more overseas entities, we feel comfortable knowing that our accounting and operations will be stable. NetSuite makes it easier to focus on the next steps in growing our business."
Results on-track
Netcat relies on NetSuite for all of its employee time and reimbursement tracking, project management and accounting needs, says D'Souza. NetSuite has helped each new hire in the growing company become an instant contributor.
"Now, when we bring a new person on-board, it's easy to get them going with time-sheets and full access to our project system. Before NetSuite, that might have taken a few weeks and we would lose precious time on projects.
"We rely on Employee Centre to keep our two dozen professional staff and contractors organised and properly reimbursed for expenses. This is for work across the country and overseas as well. The seamless, multicurrency support ensures sales and expenditure are properly denominated and rolled up to central office.
"Our people now simply scan in receipts and submit them, and they get paid much faster than before."
Replacing its legacy support case-management system with NetSuite has not only enabled managers to track support issues more easily, but has made it possible for Netcat to extend customer log-ins to clients, so they can track the status of open tickets.
"NetSuite's case and project management capabilities give us the transparency we need to understand where our resources are going, and how efficiently they are being allocated," says D'Souza.
She adds that the on-demand model means Netcat can simply pay for the licences and capabilities it needs, without worrying about physical hardware and software maintenance or upkeep.
"Because NetSuite is Software-as-a-Service, we don't have to constantly worry about capital upkeep requirements or making additional capital investments to support new staff and new clients.
"And we can quickly switch the way we use NetSuite as our business develops."
FURTHER READING
About This Vendor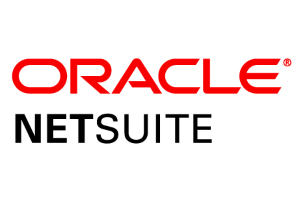 More Case Studies
Meet the women who brew beer with peas, cucumber, mint, rhubarb, and win international awards for doing it…


This developer of software for the radiology industry was able to boost services revenue by 20 percent thanks to NetSuite's client relationship management solution…

The supplier of water recycling and treatment systems has enjoyed greater efficiencies and more powerful partner relationships since deploying NetSuite's software-as-a-service solution…
NetSuite's on-demand business operating solution is helping the carbon management company quickly build a distributed global enterprise…