Published on the 20/08/2020 | Written by Heather Wright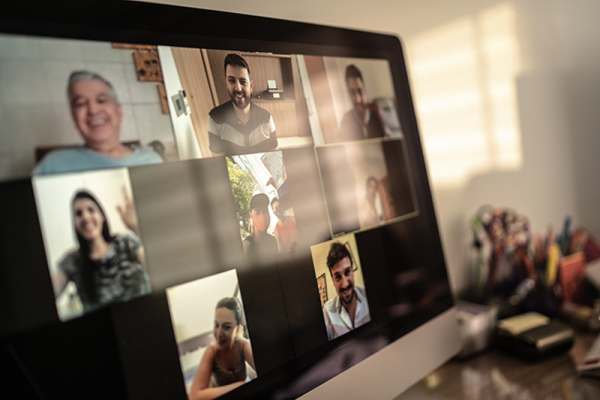 Productivity benefits driving new look at what employees need…
Kurt Rodgers wants to see a language change.

Chorus' network strategist doesn't like the term 'work from home'. It is, he says, outdated and inaccurate. Instead, he says there needs to be a mindset and language change to acknowledge that there is going to be a location inside your house which is your workplace.

"It's not that you are working from home, it's that your workplace is not in the corporate office," Rodgers says. "That's why we refer to it as the Anywhere Workplace."

It's a subtle shift and it brings with it a range of issues which businesses and their employees need to consider.

"Covid-19 has really brought the future forward," Rodgers says. "We are going to see more reliance on employees working from home and that changes how an employer thinks about their digital tools and the connectivity arrangements for their employees."

Rodgers is hosting the Anywhere Workplace seminar at next week's virtual CIO Summit, discussing the changing requirements on networks, connectivity and the wider business issues of the Anywhere Workplace.
"Covid-19 has really brought the future forward."
The move to the Anywhere Workplace isn't just for Covid-times. A survey of Chorus staff found that 97 percent of employees want to work remotely some of the time. (Note the emphasis on 'some' – just five percent said they want to work remotely permanently.)

And the old productivity argument appears to have gone out the door too, with 92 percent of people leaders saying their teams were more or equally as productive working from home.

"But to keep your employees productive when working from home, you need to consider the connectivity and IT and digital tools that support your employees, as well as cybersecurity and the health and safety issues, such as ergonomic setup and good ventilation," Rodgers says.

"Businesses need to look at all their business systems and collaboration tools and review whether they have everything they need for employees to stay productive when they're working from home."

That includes ensuring employees have easy access to all the digital content they normally have in the office and can easily share content and collaborate.

"It's quite a different stress on enterprises' IT infrastructure."

One key consideration is connectivity.

While offices have business grade fibre connections that's certainly not the norm for homes – even homes where CEOs may have an office.

"If you want your employees to be productive when they're working from home you need to pay more attention to the type of broadband they're using," Rodgers says.

It's not just about speeds either. Are they on a low data cap? Will too many Zoom meetings blow their cap and get them throttled?

The nature of work makes different demands on a user's broadband connectivity. In our private lives, we might be using our broadband for streaming videos or browsing the internet – activities that place greater emphasis on downloads. Working from home, however, is likely to see Zoom or other videoconferencing calls, increasing demand on upstream data.

New Zealanders have been quick to embrace Zoom calls in the face of Covid lockdowns.

"People were used to face to face meetings in the office and wanted to replace it with something, and video meetings became the new thing."

But video meetings also come with their own challenges. We've all seen the clips of kids photobombing their mum/dad's important business meeting, the dog bounding across in the background, or the work desk made out of planks of wood balanced on bricks or an ironing board. But there's a more serious side too: "People can see into your house, so you need a good camera and good sound quality, and good broadband – and you need to be in the right environment, with a good background. Zoom has created a whole lot of social and technical challenges," Rodgers says.

Rodgers says he's seeing a lot of interest from both enterprises and service providers in providing business grade connections, which also include assurances of faster restore times in the event of a fault, to employees' homes. Rodgers himself benefits from a Chorus policy of paying for its employees' home broadband – providing Rodgers with gigabit fibre.

"There has always been a place for this in the market, but Covid-19 lockdown has really brought the future forward and made a lot of employers – and a lot of broadband providers – focus in this area. We're expecting to see that interest being followed up with offers," he says.

"It becomes imperative for employers to take a conscious effort to understand what employees need from a connectivity perspective and, if needed, consider subsidising or funding the right tool for the job.

"Business grade fibre is something to consider if you are expecting your connection at home to work 24/7/365 because it is business critical to you."

So what's a company to do?

"We think the number one thing is to really talk to your employees and use that to inform your policy around what the future of work looks like for your organisation, going forward.

"Work out with employees what the right mix of location is for you, what employees want and then how that fits with your work requirements. Understand your requirements first and then review the tools you are using and make sure you have the right tools for the job.

"Employees should be able to work anywhere and the experience needs to be the same wherever they're working."

To celebrate Chorus' involvement in this year's CIO Summit, the company is giving away an iPad, Netgear Nighthawk Mesh Wifi 6 system and a Google Chromecast. Just enter your details to be in the draw to win one of the prizes.

Rodgers will present the Anywhere Workplace seminar at the CIO Summit on August 25-25.