Published on the 24/03/2020 | Written by Heather Wright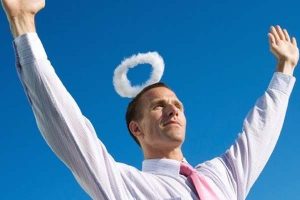 As Covid forces digital to the fore, new reports reveal our beliefs about our tech skills – and our DX…
With just over 24 hours until New Zealand goes into Covid-19 lockdown, and parts of Australia already locked down, the role of technology in our lives has never been more important.
From normally office dwelling teams workers suddenly thrust into work from home situations, to companies setting up online initiatives and through to technology enabling the distant social interaction now required, technology can offer a chance to reduce the impact of Covid-19.
With that in mind, it's perhaps timely that the New Zealand Productivity Commission this month released its report into 1,001 New Zealanders attitudes to technology – and our beliefs in our own competencies when it comes to using digital.
"Ninety-three percent said they were sufficiently skilled in digital to do their job."
It is, however, very much a mixed bag. While we're generally in agreement that the current impact of most recent digital technology is positive on our own quality of life and the economy (71 percent each), and are very positive about their own digital technology skills, but a little less positive about the impact on society at large (a meagre 53 percent).
The survey behind the report used a subset of questions from a 2017 European Commission Survey, with the Privacy Commission report providing an – admittedly imperfect – cross country comparison.
The resulting comparison, shows New Zealand would be fourth – behind Sweden, Denmark and the Netherlands ­– in  individuals' confidence in their digital skills and abilities. Ninety-three percent of Kiwis said they were sufficiently skilled in digital to do their job, while 87 percent said they were 'sufficiently skilled' in digital for their daily life.
Our confidence in our skills when it comes to using online public services, such as filing tax declarations or applying for a visa online, or using digital and online learning opportunities was also high at 86 percent each – putting New Zealand at second behind Sweden in both categories.
It's a confidence the Productivity Commission says is well grounded and is consistent with a 2016 OECD survey of adult skills.
But when it comes to the business side of the equation, the report reveals most of us don't have great faith that New Zealand is keeping up with the best in the world when it comes to digital transformation. Just 40 percent agreed that as a nation we were keeping up. Twenty-five percent didn't know, while the remainder disagreed, including nine percent who 'totally' disagreed.
While the Commission says that's consistent with 2019 research it did in collaboration with the Australian Productivity Commission, which found the majority of Australasian firms weren't at the forefront of digital innovation (with a few notable exceptions), it flies in the face – at least at first glance – of an Infosys survey which claims Australian and New Zealand CEOs are global leaders in driving workplace transformation strategies.
That report, which surveyed 172 executives from large Australian and New Zealand organisations, founds A/NZ businesses to be global leaders in developing workplace transformation strategies, with 94 percent of local organisations having such a strategy in place. Europe (89 percent) and the US (71 percent), in comparison, trail the local results.
Improvement of productivity was the main reason cited by local organisations for workplace transformation – at 65 percent it was well ahead of improving collaboration (40 percent) or improving the employee experience (38 percent).
But leading the charge with implementing workplace transformation, and actually making leaps and bounds to do so, are two different things. Just 17 percent have completed implementation, and the report says it's clear executives surveyed were apprehensive of how to best roll out the concept, something the report says is 'potentially attributable to a lack of organisational readiness and maturity levels of their business'.
The biggest apprehension local companies have before initiating workplace transformation is finding the right selection of tools and technology to use, as reported by 72 percent of respondents.
The most popular communications tools used by Kiwi and Australian firms are Skype (72 percent), Teams (70 percent) and WebEx (67 percent), while the most used collaboration software were Asana (71 percent), Yammer (66 percent) and Slack (64 percent).
Other concerns included the need to establish a team to drive the initiative (59 percent) and a perceived continuous reliance on external service providers (56 percent). Getting buy-in from all parts of the organisation was also a significant challenge for almost half (49 percent), followed by organisational set-up (41 percent). To overcome this, 70 percent of A/NZ executives noted they had engaged an external service provider to assist with their workplace transformation.
The survey was, however, done before Covid-19 started to bite deep across Australia and New Zealand – and if there's one thing we've seen in the past two weeks, it's the ability of companies to move fast with some significant changes in their ways of doing business, and the technology deployed to manage those changes, when they really need to.