Published on the 26/10/2021 | Written by Heather Wright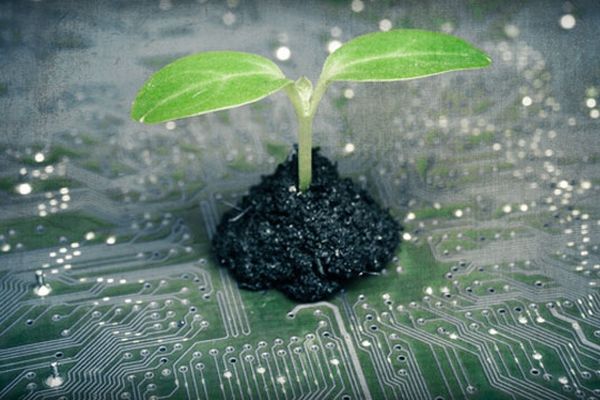 Consulting, enterprise software lead charge and composability rules…
New Zealand and Australia are both forecast to clock cracking growth in IT spend over the coming year according to Gartner's latest IT spending forecast, which sees both countries continuing to accelerate spend, while the global increase declines.
For New Zealand there's a big shift from IT ownership to services, and increasing reliance on remote consultants forecast, thanks to a tight labour market and ongoing border closures, while for Australia consulting services are also a big growth area, but it's enterprise software that's ripping away with a forecast 14.2 percent forecast growth for 2022.
"CIOs need to reconfigure how work is done by embracing business composability and the technologies that support it."
New Zealand is expected to clock growth of 6.7 percent in 2022 to hit NZ$14.7 billion, while John-David Lovelock, Gartner chief forecaster, says Australia is showing its strongest growth in a decade, with growth rates of around five to six percent expected for the next few years. Next year will see an increase in spend of 6.5 percent, Gartner says, for an overall market of AU$109.1 billion, up from $96.8 billion in 2020.
The analyst firm has forecast global spend to slow for 2022, dropping back from a 9.5 percent increase in 2021, to 5.5 percent in 2022 as enterprises increasingly build new technologies and software, rather than buy and implement them, leading to lower overall spending levels compared to 2021. Globally, enterprise software is expected to have the highest growth at 11.5 percent, accounting for US$670,819 million of the overall to hit US$4.5 trillion in 2022, driven by infrastructure software spending continuing to outpace application spending.
For both New Zealand and Australia, enterprise software remains the fastest growing category – albeit on a downward trajectory in New Zealand, from 14.4 percent in 2020 to 10.8 percent in 2022, while in Australia it's up from 13.7 percent to 14.2 percent.
For both countries, both vertical specific and general enterprise application software are expected to grow strongly in 2022 as the economy rebounds.
Consulting too is on a fast track for both countries
The overall IT services market, which includes managed services, consulting and cloud infrastructure as a service (IaaS) remains the largest segment across both markets throughout the forecast period. It's expected to grow six percent to almost $4.4 billion in New Zealand.
"With a tight labour market and ongoing border closures, organisations are investing more in consultants (which they access remotely) as they try to build out what their business will look like in the future," Lovelock says.
IT services spend is also accelerating in Australia, with growth of 6.1 percent predicted for 2022 to hit $39.2 billion – up from $35.2 billion and 2.3 percent growth in 2020.
In Australia, consulting services is expected to account for $10.5 billion in spend come 2025.
"What changed in 2020 and 2021 was not really the technology itself, but people's willingness and eagerness to adopt it and use it in different ways," Lovelock says. "In 2022, CIOs need to reconfigure how work is done by embracing business composability and the technologies that support it."
Business composability – which Gartner says is the 'mindset, technologies and set of operating capabilities that enable organisations to innovate and adapt quickly to changing business needs – has been a big push for Gartner in recent times. Built on the principle of modularity, it sees business architectures optimised for adaptability, instead of being optimised for efficiency.
A recent Gartner survey found CIOs and technology executives in high-composabilty enterprises have pushed forward more aggressively when it comes to iterative technology development, sharing data across systems and people, and building out integration capabilities data, analytics and applications.
Monika Sinha, Gartner research vice president, says 63 percent of CIOs at organisations with high composability reported superior business performance compared with peers or competitors in the past year, and were better able to pursue new value streams through technology too.
Lovelock says in New Zealand businesses are making a big shift from IT ownership to services, investing in cloud over on-premises technology.
"Data centres are not going away anytime soon, but they will run on older equipment, while workloads are moved to the cloud."
The goal, he notes, is not cost savings, but instead flexibility.