Published on the 06/07/2018 | Written by Heather Wright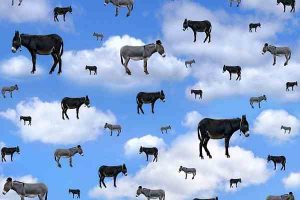 Is it machine learning and artificial intelligence, or just good IT?
Artificial intelligence and machine learning have been touted as new wonder-things for business, cutting costs, helping businesses be more productive and smarter and all the usual good stuff.
And it's true that they seem to be everywhere at the moment – from tech support and infrastructure management applications and call centre and customer service offerings such as chatbots for the business market to a slew of consumer focused services, such as smartphone virtual assistants, Facebook's facial recognition and recommendations from consumer services based on your previous viewing or listening pleasure.
But is it really helping Australian and Kiwi businesses today?
Gareth Herschel, Gartner research vice president, is a strong believer in the power of AI and ML for all companies, big and small and across all sectors, saying there is literally no part of an organisation that could not be affected by the technologies.
"ML and AI are potential endpoints on a long journey."
While machine learning relies on a machine to identify patterns and key insights in data, AI moves a step beyond into deep learning, where the system is beginning to generate its own data and form its own conclusions.
While the two have been hailed as game changers for business, Herschel is more circumspect, cautioning that ML is 'just another category of analytic technique', albeit one organisations should mature towards, and that both ML and AI are 'potential endpoints' on a long journey. "They are further along the journey than most organisations necessarily need to be today."
Despite that many A/NZ organisations are beginning to embrace the technologies, with Herschel noting many 'world-leading' examples locally.
Shane Minogue, IDC New Zealand senior research manager, agrees. He says AI is now at the required level of maturity, ready for widespread application across companies, with many 'great examples' being seen locally.
Among those is AI platform Luminance, being used by New Zealand commercial law firm Chapman Tripp and Australia's Gilbert + Tobin and Corrs Chambers Westgarth to assist in due diligence for mergers and acquisitions.
The platform utilises pattern recognition and machine learning to review contracts, with data organised into a visualisation dashboard providing lawyers with insights to assist their review. The software also identifies anomalies between contracts, highlighting subtle differences at the start of the review process.
"Implementing this AI technology provides a faster review process without sacrificing accuracy, but also simplifies the project management aspects of large scale M&A transactions," Minogue says.
Packaging provider Pact Group, which has more than 80 operations across Australasia, has developed a proof-of-concept workplace safety offering, using AI and Microsoft Azure. The 'intelligent kiosk' uses visual recognition and AI software to analyse streams from multiple workplace cameras, with a goal of monitoring the workplace in real time, enforcing OH&S policies or even searching for people and objects and monitoring whether the person using a piece of equipment is certified to do so, and is using it correctly.
Meanwhile, Kiwi export supply chain company Kotahi is using Microsoft Cortana Intelligence Suite to automate its demand forecasting process and enable more efficient and effective logistical decisions. Using the system enables Kotahi to choose the right-size container ships, dispatching them to the right ports at the right time.
Maths tutoring business Jaipuna created an AI tutor, Amy, for high school students, providing offers one-on-one, interactive tuition with real-time feedback on student progress. Data from multiple students are used to improve Amy's teaching abilities and teachers – the real ones, that is – can use Amy to set individual tests for students, with the tests automatically marked. The company is adding in voice communication capabilities to enable Amy to speak to students.
Dermatology company MoleMap has partnered with IBM to explore how AI can be used to help distinguish between regular moles and those with the potential to be cancerous. The system – which has reported 96 percent accuracy – helps screen false alarms, with AI conducting initial checks and reserving the more complex analysis for clinicians.
ML is also being used to help eliminate predators and help increase native bird life in New Zealand, with The Cacophony Project creating smart traps to identify predators, 'eliminate' them and then measure bird song to see if the native population is increasing. The project has used machine learning to identify if an animate object near a trap is actually a rat or stoat, as opposed to a child or someone's pet cat, and to identify all of the birdsongs.
Minogue says while many businesses are still just dipping their toes into ML, things are expected to ramp up quickly as companies start seeing the benefits it brings to other companies.
There is, afterall, nothing like the lure of profits, productivity – or being pushed out of the market – to spur new innovation.