Published on the 22/07/2020 | Written by Heather Wright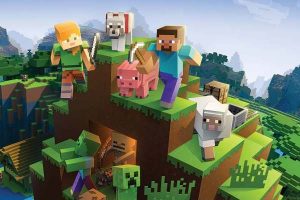 NZ focuses on CX, Australia sees gains in productivity, agility…
New Zealand and Australian businesses are taking divergent paths when it comes to AI deployments, but one thing we do share in common is a high number of failures.
According to new IDC research, Kiwis are harnessing AI for customer satisfaction, with 41 percent of implementations focused on interaction-based applications and chatbots. In Australia only 27 percent of AI implementations are chatbots, with Aussie businesses more focused on improving productivity, accuracy and business agility.
Liam Landon, IDC associate market analyst, says Australian organisations are turning to predictive analytics to analyse large quantities of data and make recommendations to guide workers on their next moves.
"Organisations are shifting workloads to AI solutions where the system can make decisions and act faster than employees can."
It's a move that has reaped big returns for some businesses.
Commonwealth Bank of Australia has reported up to 400 percent increase in customer engagement through using AI to analyse data points and determine what the next best activity is.
New Zealand's ACC (Accident Compensation Commission), meanwhile, has automated around 90 percent of their claims, using statistical models to handle simpler claims with the remaining 10 percent of more complex or sensitive claims handled by humans.
"It's enabled them to get rid of quite a lot of their claims process," Landon says.
"They have noted that the AI could be moved to other similar health applications. There is the potential for them to be leading the way and helping other government agencies to implement AI."
Landon says the government's larger coffers and access to data about a large population, puts government agencies in an opportune spot to implement AI and lead the way in showing how it can be used.
Landon told iStart 58 percent of Australian and New Zealand enterprises implementing AI solutions say they have changed their business models in the past two years because of an AI implementation.
"It means a variety of things depending on the business, but the overall thing is more automation, which means freeing up time for employees to focus elsewhere or augmenting people's abilities by aiding with tasks and providing advice," he says.
"Organisations are investing in AI solutions to adjust quickly to market changes and enhance the customer experience through improved business processes. The additional benefit of business agility gives organisations the ability to be more flexible to changes in the market, unlocking greater potential to stay ahead of competitors. This is especially key, given the recent stress many workplaces have been placed under due to Covid-19."
IDC says conversational AI is transforming the customer care model, while predictive analytics is shifting traditional maintenance business models.
Landon cites the examples of New Zealand's Youthline and Clearhead, which are using AI chatbots to answer questions on mental health issues or provide mental health assessments and provide recommendations for resources and therapists.
"It's helping bypass the self-consciousness some people feel about sharing a problem," Landon says.
Meanwhile, Air New Zealand is using AI to gather data on the lifecycle of components and support a scheduled maintenance programme. The airline is also using AI to advise pilots on the most optimal routes to destinations.
A/NZ organisations are using AI recommendation systems to optimise transport routes, detect driving offences and determine effective environmental protection actions.
In Western Australia's Pilbara, a deep learning artificial intelligence system is helping Rio Tinto pinpoint problems on its rail network to within 100 metres, enabling them to predict speed restrictions up to 16 weeks before they occur.
Landon notes Pilbara's mining area has a lot of automated vehicles, with AI is helping improve efficiencies.
"Organisations are shifting workloads to AI solutions where the system can make decisions and act faster than employees can," Landon says.
"Artificial intelligence is augmenting the employee workforce, driving changes to business models to capture real returns on improved productivity, satisfaction, agility and accuracy".
Landon says prediction-based analytics is the simplest area to get started with AI and has one of the highest payoffs.
"The companies that are seeing the largest gains are using AI as an analysis or relatively vertical agnostic prediction-based engine," he says.
A common example frequently deployed in A/NZ is where organisations deploy conversational AI to provide consistent and accurate responses to straight-forward customer queries. This frees up frontline staff to spend more time helping customers with complicated queries. More complex uses of AI that leverage large data sources such as assisted diagnoses, especially within healthcare, will grow as the technology matures, IDC says.
But Landon admits there's a high failure rate for AI implementations. In fact, just six percent of those surveyed hadn't had an AI failure.
One of the most common reasons businesses were failing in their AI deployments was that they came in with unrealistic expectations of the technology or that the technology didn't perform as was promised.
"Thirty percent of businesses blamed their failures on unrealistic expectations so there are definitely organisations expecting too much of AI. We saw lack of internal AI expertise was a more common reason for AI failure," Landon says.
As to the future, he says Covid has dampened AI plans for many businesses. Prior to Covid, about 40 percent of A/NZ businesses planned to deploy an AI initiative. Post-Covid the figure has dropped closer to one-third as companies reduce IT spend and cautiousness kicks in.