Published on the 08/11/2018 | Written by Jonathan Cotton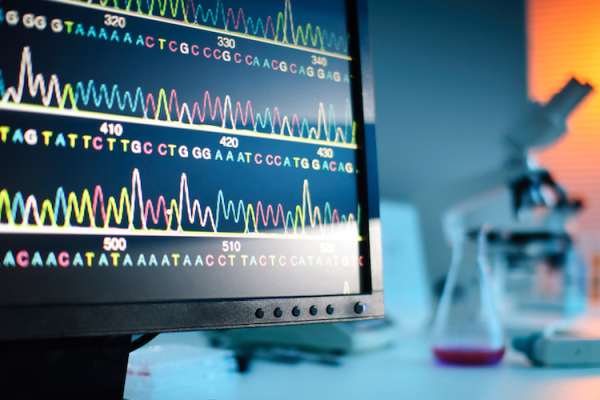 AI holds great promise for the Kiwi health sector, but the prognosis for uptake? not so healthy…
Of all the possible applications for artificial intelligence, the health industry certainly seems like a good match. After all, it produces a tonne of data, there's a shortage of health professionals, and it's a hugely inefficient industry at the best of times: The World Health Organisation estimates that between 20 and 40 percent of the global medical spend is wasted on unnecessary services and excess administration.
So yes, there are problems and AI might offer some solutions. AI systems can be deployed in mining medical records to provide better, more personalised services; it can assist in repetitive jobs such as reviewing laboratory results; and developing highly tailored 'precision' or genomic-based healthcare.
And just such applications are now finding a place in New Zealand medicine. As an example, Christchurch-based melanoma identification company MoleMap uses IBM-supplied AI to sift false alarms out of melanoma diagnoses, leaving suspicious results for trained human eyes.
"We are calling for all NZ clinical and artificial intelligence scientists to join the movement to explore this field."
Image recognition in particular seems to hold the greatest promise. Google's DeepMind AI project recently matched the accuracy of medical experts in diagnosing 50 sight-threatening eye diseases, and similar tech is being developed here. New Zealand-designed artificial intelligence framework MedicMind has been used to develop an advanced set of algorithms capable of detecting a range of common eye diseases such as diabetic retinopathy, macular degeneration, glaucoma and retinal vessel disease, and boasts an accuracy of 80 percent.
"With an AI that is capable of triage and making initial predictive diagnosis, it would help clinicians with limited knowledge and experience in ophthalmology – eye care – to screen through retinal photographs efficiently," says oDocs Eye Care director Dr Hong Sheng Chiong.
"This is a pilot study and its performance can be improved with a much larger dataset. We are calling for all New Zealand clinical and artificial intelligence scientists to join the movement to explore this field."
The research is part of a larger movement looking to accelerate New Zealand's AI capabilities. In May the AI Forum (in partnership with IDC and Sapere) released Artificial Intelligence: Shaping a Future New Zealand, an analysis of the potential impact and opportunity of AI on New Zealand's society and economy.
According to the report, the health sector opportunities are plentiful: Improved healthcare through better insights from patient medical and environmental data, precision medicine and more targeted, personalised treatment plans – not to mention reduction in health costs through better scheduling and optimisation of health assets and workforce.
But with no Ministry of Health or New Zealand Medical Council policy on the use of AI, early adopters within New Zealand's health system are deploying AI on the fringes of the public system. Once again we're likely to see the national health system continue to adapt at a slower pace and new technology will gain private support before public. In essence, that translates to 'wait until it's been proven in the US'. In traditional medical research that might make sense, but when it comes to AI, a nationally aligned health system should and could accelerate rather than hinder innovation.
As for those pesky ethical issues such as privacy, responsibility, bias and false negatives that everyone keeps talking about? Will the market resolve those too?
"The question of how we embrace AI can't be left to the tech sector alone," says Microsoft New Zealand managing director Barrie Sheers in the report.
"We have a shared responsibility to address both the opportunities and challenges we face together. This is far preferable to having only a few companies control the future of AI."
"As technology evolves so quickly, those of us who create AI, cloud and other innovations will know more than anyone else how these technologies work. But that doesn't mean that we will know how best to address the role they should play in society. This requires that people in government, academia, business, civil society, and other interested stakeholders come together to help shape this future."
"Each of us has a responsibility to participate."