Published on the 13/02/2020 | Written by Jonathan Cotton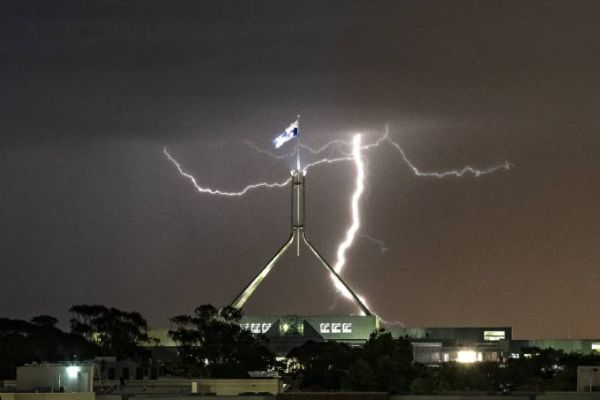 End of support prompts move to SAP S/4HANA for GovERP…
Things are getting underway for the Australian Government's sweeping ERP project, with the Department of Finance announcing it has chosen SAP's S/4HANA platform to support the project.
First announced way back in 2016, the GovERP Shared Services Program looks to 'consolidate and standardise' the delivery of essential transactional services across the government's six shared services hubs which supply corporate services to more than 70 government agencies.
Hubs are located within the Australian Taxation Office, the Department of Foreign Affairs and Trade, Services Australia, Department of Industry, Innovation and Science, Treasury and Finance.
"SAP will no longer actively support this ERP version, so the Hubs will need to move to an alternative solution or pay a premium for maintenance."
In October of last year it was revealed that a central ERP was on the cards and that's what the Department of Finance is preparing the ground for now: It has announced an industry briefing next Monday to 'prepare and educate' in advance of 'anticipated multiple approaches' to market.
"As part of the government's ongoing commitment to shared and common services, the Department of Finance is working with the Shared Services Provider Hubs to co-design a new GovERP initiative," says the approach to market document, posted on tenders.gov.au last week.
The first tranche of the initiative will be the prototyping of a foundation enterprise resource management platform for trialling across the Provider Hubs that already operate an SAP-based ERP, says the statement.
"As such it will use SAP S/4HANA as the core technology solution, along with a range of complementary cloud-based products sourced from the open market, to test the delivery of common HR and Financial Services via a Provider Hub model."
According to last year's Department of Finance Annual Report, by 2025, SAP will no longer support the current ERP system used by Shared Services Provider Hubs, somewhat forcing the hand of decision makers.
"The technology landscape is evolving which creates challenges and opportunities for the Program," explains the report.
"For example, five of the Hubs use a SAP-based ERP. In 2025, SAP will no longer actively support this ERP version, so the Hubs will need to move to an alternative solution or pay a premium for maintenance."
Prompted by that soon-to-be obsolescence, the Department of Finance is going all in with the SAP platform.
"The GovERP initiative will soon be entering a new project delivery phase and this will involve multiple approaches to market (or 'ATM') to procure appropriate cloud-based complementary products and services to integrate with a core SAP S/4HANA platform."
Compare that to the New Zealand Government, which has focused on a 'cloud-first' strategy, primarily around an Infrastructure as a Service (IaaS) panel of approved 'cloud' hosting providers (currently Datacom, IBM and Revera). Departments have been largely left to choose their own path on enterprise applications, with some set up under all-of-government licensing frameworks. That has, in part, been to avoid such wide-reaching issues with vendor lock in.
The NZ public sector experience in shared application services has been primarily in the health sector, where shared financial systems have fallen well short of the touted benefits. Extended delivery timeframes have seen software falling out of support before being implemented, with several initiatives descoped or canned altogether.
Vendor lock in has also been an issue at the Inland Revenue Department (IRD), which announced that as part of its Business Transformation, working with Accenture, it would roll out Oracle's cloud-based SaaS enterprise support services solution (ESS), replacing its long-time SAP system.
SAP, however, remains in place for IRD's payroll systems, a situation tied up with SAP Payroll also being the platform that manages NZ's paid parental leave policy. With IRD eager to avoid SAP's support expiry and renewal net, the payroll issue has been identified as a significant risk in the BT programme of work.
According to the Inland Revenue's Transformation Status update report from Nov 2019: "We are continuing to work with public sector functional leaders, the Ministry of Business, Innovation and Employment and the Government Chief Digital Officer, on the replacement of our payroll system. […] Once a solution has been sourced, implementing it and decommissioning SAP may not be able to be done in the required timeframe, i.e. before transformation concludes in 2021.
"The risk level is rated as very high as it is possible for this risk to occur, with major consequences if it did.
"We are currently exploring options for moving SAP out of our heritage data centres."
The Australian Department of Finance's industry briefing is scheduled for February 17.