Published on the 08/05/2020 | Written by Heather Wright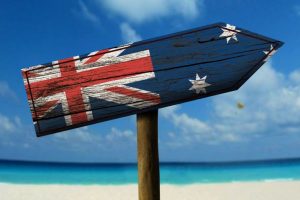 First Kiwi fund and cohort for Startmate…
New Zealand's startup sector has been given a boost with Australian accelerator Startmate ready to launch its first fund and cohort in New Zealand.
The inaugural programme, open to startups that are tech-enabled and pre-Series A funding, will kick off in July with mentors from companies including Xero, Raygun, Wish, Vend, Canva and Atlassian.
As of May 1, Startmate says $440,000+ had been raised for the AKL20 fund.
Thirty-seven percent of Startmate companies have been funded, with 71 percent still active or achieving an exit.
In Australia the accelerator has backed more than 110 startups, with a combined valuation of $1 billion, since it was founded in 2011. Thirty-seven percent of those companies have been funded, with 71 percent still active or achieving an exit.
Startmate's Kiwi launch comes as startups around the world find doors closing on them as venture capital investors take a more cautious approach on the back of the volatile market conditions seen since the outbreak of Covid-19.
GlobalData says venture capital funding announced deals were down 22.5 percent, week on week, in the week ending March 29.
Startmate says it's a week behind on the plans for its New Zealand launch, which was to go public in April, with both Australia and New Zealand in lockdown.
While the New Zealand fund and cohort will be a first, Startmate has already had a hand in the New Zealand scene. It's alumni includes Kiwi edtech company Chatterize, a conversation app enabling Chinese ESL learners to practice spoken English, using conversational AI chatbots. Chatterize was part of the Syd20 cohort forced to go remote mid-accelerator as Covid started to bite.
Also featuring among the alumni is Thought-wired, which is working on deeptech to enable interaction with devices using your mind and Streamlined Main Dynamics, developing hardware for 'rapid on demand air mobility'.
New Zealand has been averaging around one new unicorn a year thanks to the likes of Xero, Rocket Lab and Lanzatech.
The government, keen to see an increase in those numbers, unveiled its $300 million Elevate NZ Venture Fund in March. The fund is designed to increase Series A and B investments. The investments are expected to be made into New Zealand businesses over the next 10 to 15 years.
Elevate is managed by New Zealand Growth Capital Partners (NZGCP) – previously the New Zealand Venture Investment Fund – who will run a fund-of-funds model, appointing private fund managers who will raise capital to supplement the government's investment. The private venture capital funds will then invest in Kiwi technology companies.
NZGCP says it's on track to make its first commitments to fund managers by June.
"The investment committee will meet shortly to decide which funds to take through to the detailed due diligence phase at this time. Subject to due diligence, those funds short-listed will then be considered by the investment committee and will decide whether to allocate capital into these opportunities, and Elevate remains on track to make its first commitments by or before the end of June," NZGCP chair Murray Gribben says.
The venture capital funds will then make investments into 'the most promising high growth New Zealand companies' of between $2 million to $20 million.
Startmate's 'Office Hours', which provide one on one mentoring later this month from top venture capital firms including Blackbird Ventures, AirTree and Rampersand, along with founders from Canva, Culture Amp, Propeller Aero, Xero, Vend, 90 Seconds and Startmate's own alunni, is also open to Kiwi companies. (Applications close on May 10.)