Published on the 10/12/2020 | Written by Jonathan Cotton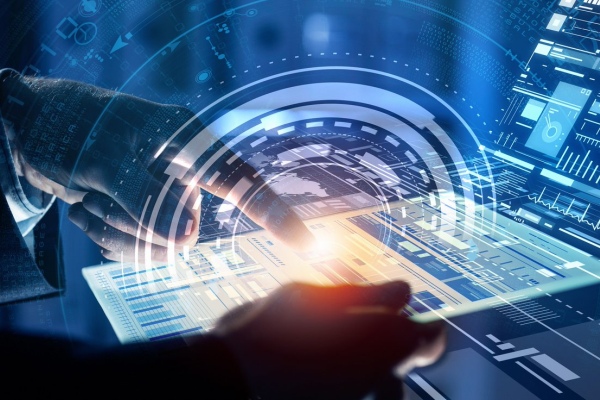 Bank consortium builds blockchain platform to replace paper guarantee processes…
The bank guarantee is a pillar of the financial system. Retailers around the world – from single-store operators to international brands – rely on guarantees from their banks to secure leases on retail tenancies.
Some 11,500 retailers in Australia and New Zealand rely on paper guarantees, the processing of which has traditionally been a painfully manual endeavour. Consuming both time and patience, back-and-forth sign-off procedures can take weeks to conclude.
"We've digitised the paperwork, the process and the legality behind it."
That's hardly ideal. Paper-based bank guarantees are prone to fraud (paper documents are prone to forgery after all) and they're cumbersome too – landlords need to manage and store these guarantees in a safe place and manually reconcile them against property leases. Furthermore, whenever rates change or leases need to be renewed, banks have to issue all new guarantees, negotiating each new change with banks, landlords and tenants.
A more digital approach could reduce the risks, lower the potential for errors and significantly increase the speed of execution.
But who is going to do it?
Australian banks ANZ, Commonwealth Bank of Australia, Westpac, as well as tech heavyweight IBM and shopping centre company Scentre Group, have combined forces to produce just such a solution: Lygon.
Based on the IBM Blockchain Platform, Lygon is looking to revolutionise bank guarantees, simplify document exchange and make the whole process simpler, easier and more transparent for everyone involved.
"This is a unique and transformational platform that enables the complete digitisation of bank guarantees," says Nigel Dobson, Lygon chairman and Banking Services Lead at ANZ  Dobson says the Lygon platform has the potential to benefit many sectors and reduce the risk of fraud across billions of dollars guaranteed by the banks.
"Retailers of all sizes with physical outlets will experience radically improved bank guarantee cycle times," he says. "Additionally, retail landlords will benefit from managing their outstanding guarantees in a secure, transparent and auditable manner.
"In digitising a bank guarantee, we've essentially transformed a three-way contract."
There are typically three parties in a bank guarantee. The applicant, who needs the guarantee to secure a lease; the bank who issues the guarantee, and the beneficiary – typically a larger landlord or commercial property client.
"We've digitised the paperwork, the process and the legality behind it. This means wherever there's a manual, paper-based process based on legal frameworks or similar regulations, we can apply Lygon".
With the first public blockchain launched in 2009 and the Lygon platform now live in Australia (Lygon goes live in NZ with two financial institutions  in February 2021), the launch marks a significant milestone in distributed ledger tech, says Westpac's GM of corporate and institutional banking, Didier Van Not.
"Distributed ledgers and platforms have a big role to play in delivering the right customer outcomes and better efficiencies in our industry, and we've demonstrated this with Lygon," says Van Not.
"The use of blockchain technology, which provides a single source of truth across multiple parties, increases transparency – allowing tracking, reporting and validation – and security, while maintaining the privacy required in such a business process.
"What we've created is new financial markets infrastructure that is going to benefit a lot of businesses."