Published on the 11/08/2020 | Written by Heather Wright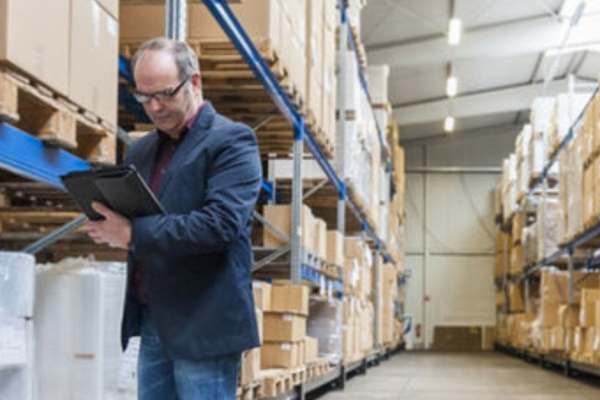 In the rush for efficiency and lean supply chains, did we forget resiliency?…
We have lean, just-in-time supply chains, but we're not geared up for resiliency – and Covid-19 has shone a harsh spotlight on the need for resiliency and digital supply chains.
That's the message from Boston Consulting Group partner and director, Matthew Warrington, who heads up consulting firm's A/NZ supply chain practice.
Warrington is co-author of BCG's Building Resilience for Australian Companies Post-Covid-19 report, which found that supply chains lacked the ability to absorb shock and respond quickly, and to understand where the risks were in individual supply chains. The report also found a lack of local investment, particularly around technology to provide full end-to-end visibility of the supply chain and understand where buffers were needed, or to run scenario analysis and enable businesses to build better contingency plans.
While the focus of the report was Australia, Warrington told iStart the findings are 'absolutely relevant' for New Zealand companies too.
"True supply chain resilience comes from strengthening the strategic view of supply chains and investing in digital supply chain technologies."
"The key findings are all about building resilience and we think that will impact all companies globally, but especially Australia and New Zealand due to the nature and makeup of the companies, our role in the global supply chain and where we are in terms of the shipping networks etc, and our scale and our reliance on imports and legacy systems."
Warrington says resilience hasn't been a key investment driver for local companies which have avoided the more severe economic and political turmoil of some overseas markets.
"Global shocks haven't had a significant impact here, so generally the focus in Australia and New Zealand has been on efficiency and building lean supply chains," Warrington says.
"Covid has exposed a lot of that thinking and shown it's not just about efficiency – though that is a critical lever. It's also about resilience and flexibility."
Warrington's comments echo an Accenture report, which noted that only 10 percent of companies have the customer-centric supply chains required for resilience.
A License for Growth: Customer-centric supply chains, also notes the strong focus on efficiencies and scale, rather than resiliency and says key challenges include inflexibility to deliver undifferentiated customer offerings; poor ecosystem design lacking the right partners, and a siloed technology architecture which Accenture says stifles collaboration and co-innovation.
BCG meanwhile, says the risks of the just-in-time approach include limitations in predicting and modelling consumer demand combined with communications delays leading to uncertainty, miscommunication and missed opportunities; low downstream visibility of how goods are moving through the supply chain; poor accounting of current inventory; and limited ability to identify when upstream goods are manufactured and shipped, resulting in unpredictable inventory levels.
Covid might be an unprecedented event, but Warrington says there will be other shocks making resiliency and the digital supply chain increasingly important.
"It's not just pandemics. There are trade tensions, devastation events like what has happened in Beirut. There will always be shocks and it's about being able to build resilience in your supply chain so you can respond quicker and manage that from a risk perspective."
To be fair, Warrington admits leading companies have already been investing in end-to-end digital platform and technologies for several years, but he says it will be 'absolutely critical going forward post-Covid or even to navigate out of Covid for companies to start investing in supply chain technology'.
"True supply chain resilience comes from strengthening the strategic view of supply chains and investing in digital supply chain technologies," the report says.
Warrington says the first prong of strengthening the strategic view includes understanding where suppliers are – and where their suppliers are too ­– and considering whether geographic risk should be diversified, or whether it would even make sense to get some critical parts manufactured locally, or at least have more critical inventory buffers than normal.
That, of course comes with its own potential trade-offs: Stockpiling additional supplies, will have a cost trade off to consider, Warrington notes.
On the digital supply chain front, he says there are two key areas:
Implement a control tower to improve end to end visibility. The control tower uses data from multiple sources to increase visibility, identify underperformance and improve coordination. It formalises decision making processes.
"The visibility allows you to make better decisions and then you can bolt on other technologies such as AI, machine learning and IoT. But first and foremost it's having the ability to have an end-to-end view of your supply chain so you can identify risks and bottlenecks and help make better decisions," he says.
BCG says companies which have implemented supply chain control towers have reduced their downstream costs by 10-15 percent and their work centre costs by three to five percent.
Optimise with engines that allow you to run different scenarios, using technologies such as digital twins. "Engines that allow you to run different scenarios are quite powerful and a good starting point if you have a specific challenge you want to address."
Warrington's comments are echoed by Paul Hearnden, Accenture New Zealand technology lead, who says the arrival of Covid-19 forced many New Zealand organisations to rapidly adapt and manage change.
"As Kiwis saw with the run on supermarkets, one of the most significant lessons has been around the need for building and maintaining and agile supply chain and network that is able to move quickly and flexibly."
Hearnden says companies need to take into account agility and speed, including how intelligence is shared across the supply chain; sustainability of the production loop from recycle to reuse; localisation of suppliers to reduce risk and transportation; and partnering for long term with companies who are resilient and focused on delivery of outcomes in good and bad times.
Accenture identified four key practices deployed by the leading companies:
Begin with the customer in mind. Base supply chain strategy on what the customer values. Which is a more complex endeavour than ever before because customer experiences are now purpose-led and personalised. Seventy-one percent of the leading companies build supply chain strategies to delivery experiences linked to key customer value propositions, such as sustainability, data privacy/security and customised delivery and service, Accenture says.
Turn insight into innovation, investing in building analytical, asset-light collaboration architectures which could significantly increase the supply chain's impact on revenue and shared success within and outside their ecosystems. Accenture says more than half of the average revenue growth experienced by the leading companies came from collaboration tools and data-driven insight technologies.
Develop targeted capabilities. The leading companies, Accenture found, had built capabilities to segment customers and products in real time. "they've partnered with procurement to design products and services and identify potential suppliers to achieve target margins." They also invested in advanced cybersecurity capabilities to address data breaches and data theft.
Engage the CEO beyond conversation. Accenture found Eos of leading companies were more likely to drive supply chain discussions with their boards and translate those discussions into results. More than half of those CEOs allocate funding to drive supply chain innovation, while 49 percent allocate top talent to accelerate supply chain transformation.