Published on the 26/09/2018 | Written by Jonathan Cotton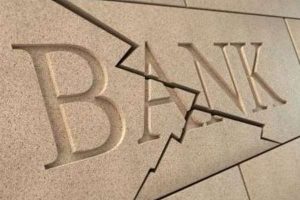 A new banking sector survey reveals low customer satisfaction levels and an industry ripe for upheaval by Google, Amazon and the like...
Based on a survey of over 10,000 customers, across 20 countries, and 60 senior banking executives, the new World Retail Banking Report 2018 from Capgemini and the EFMA (European Financial Management & Marketing Association) explores just how the intrusion of non-financial services players, emerging tech and soaring customer expectations are setting a new tone for innovation and customer service in the industry.
That last part is important: From a customer satisfaction point of view, the survey sure makes for grim reading for the traditional banking industry: According to the paper, barely half of bank customers say their experience across different bank channels was positive, despite continued bank investment in that very thing.
"Digital pure players continuously reinvent themselves by delivering simple, immediate and personalised experiences."
How bad is it? Bad enough for consumers to express an enthusiasm for the emerging 'BigTech' alternatives: Nearly one third of customers (32.3 percent) say they would consider BigTechs (think Google, Amazon, Facebook, Apple, Alibaba etc) for financial products and services – including 43 percent of Gen Y2 respondents and 53 percent of 'tech-savvy' consumers.
"Intrusion from non-financial services players – such as BigTechs – signals an industry shift and a more complex view of competition," says the report.
"Customer-centric financial services entrants are becoming more popular as they earn customer trust, which poses a wallet share threat to incumbents."
Competition from non-financial services firms, an explosion of new technologies, and heightened customer expectations have spurred this unprecedented change in attitudes says the report, with hyper-connectivity and digitisation beginning to blur the lines between the traditionally different industries.
Simply put, users want the simple, immediate and personalised experiences of today's big tech players repeated in their banking experiences.
"Digital pure players such as Amazon, Apple and Uber continuously reinvent themselves by delivering simple, immediate and personalised experiences," says the report.
"Amazon is no longer merely a bookseller and Uber has moved far past being a ride-booking app. They aim to meet customer expectations and exceed expectations through quick, personalised and consistent experiences across all channels."
And Amazon is a good example. The retail giant has been venturing into the small business lending business recently, last year issuing US$1 billion in loans to 20,000 small businesses.
"Since 2011, the company has been collecting data generated by small businesses that use Amazon Marketplace. The data allowed Amazon to identify candidates most likely to need loans ranging in size from US$1,000 to US$75,000. By strategically utilising this data and offering loyalty incentives, Amazon achieved two objectives – to extend its retail customers better product availability and to develop non-traditional revenue streams."
Amazon is securing customer loyalty in the process too, with more than half of the companies agreeing to a second loan. The group has now partnered with several banks, such as Bank of America in the United States and Bank of Baroda in India, to enhance the scope and reach of its lending services.
All is not lost for the out-of-touch traditional financial players however. The key to survival, suggests Capgemini, is personalisation: In general, satisfaction levels are notably higher among those customers who have been offered personalised digital experiences proactively (49.1 percent) than those who had not (39.5 percent).
"With FinTechs, BigTechs, and other non-FS firms finding their place in the market, retail banking today is all about the customer experience when interacting with their financial institution," says Anirban Bose, CEO of Capgemini's financial services strategic business unit.
"As a new, open ecosystem – comprised of customers, traditional banks, non-traditional firms, regulators, and developers – takes shape, there is now a clear opportunity for banks to leverage digital transformation to retain customer relationships by re-inventing the customer journey and creating new revenue streams."