Published on the 26/11/2019 | Written by Heather Wright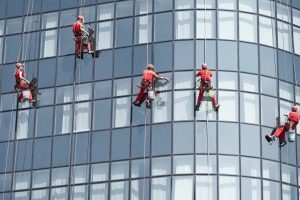 No scepticism despite AI hype and executive angst…
It's one of the most hyped technologies around, but new reports show that hype isn't causing scepticism amongst businesses – in fact business leaders are positively starry-eyed about the technology, even if it's causing them some angst.
First up, a report from enterprise applications company IFS, which says 90 percent of the 600 business leaders polled worldwide (including Australia, but no mention of New Zealand) are planning to implement AI in various parts of their business. In the UK that figure soars with an almost universal 99 percent planning to invest in AI.
The study, which polled leaders across a range of industries, highlights the high interest in the still poorly defined technology.
"The technologies themselves are not a panacea, nor are they a universal solution to any problem."
Gartner has put AI and machine learning at close to the peak of inflated expectations stage in their hype cycle, a survey of business leaders by the research house flagged understanding the benefits and uses of AI as the second biggest challenge in AI, behind skills.
In the IFS report the most commonly cited area of planned investment was industrial automation at 45 percent, with customer relationship management and inventory planning and logistics tied for second place at 39 percent. In Australia, that's flipped on its head, with 54 percent planning in inventory planning and logistics, 46 percent in CRM and just 28 percent for industrial automation.
"AI is no longer an emerging technology," claims Bob De Caux, IFS vice president of AI and RPA. "It is being implemented to support business automation in the here and now, as this study clearly proves.
And why are we looking to AI? For 61 percent of respondents, it's to help make existing workers more productive. Forty-eight percent say it will be used to add value to products and services.
But if the data suggests business leaders are enthusiastically planning to involve AI in their business, it also shows they may still be coming to terms with the implications of the resulting transformation.
While the majority cite increased productivity to justify AI investments, many haven't connected the dots between increased efficiency and reduced demand for labour, IFS says.
Globally just 29 percent (and only 21 percent in Australia) expect AI to lead to a reduction in headcount in their industry. Eighteen percent globally admit they will be proactively using AI to replace existing workers, but if you're in Australia, watch out – 29 percent say they'll be using it to replace workers.
"You can have increased productivity without reduction in headcount, particularly if you are using AI for augmentation instead of replacement. But you really have to get it right," says De Caux.
"We are seeing many real-world examples where technology is augmenting existing decision-making processes by providing users with more timely, accurate and pertinent information," he says.
"In today's disruptive economy, the convergence of technologies such as AI, RPA, and IoT is bolstering a new form of business automation that will provide companies that are brave enough with the tools and services they need to be more competitive and outflank larger competitors."
But if companies are keen to embrace AI, they're also at a loss as to how to scale it and actually make it work for their organisation, with an Accenture report noting 84 percent of c-suite executives surveyed say they must leverage AI to achieve their growth objectives, but 76 percent acknowledging they're struggling to scale.
AI: Built to Scale, surveyed 1,500 c-suite executives across 16 industries, with the companies in the survey having already collectively spent US$306 billion on AI applications in the past three years.
But it shows just 16 percent have made the shift from mere experimentation to scale use of AI – despite 75 percent of the executives panicking that failure to aggressively deploy AI across their business puts them at risk of going out of business by 2025.
The report also shows ROI is going to the few who are managing to scale, with the 'strategic scalers' achieving nearly triple the return from AI investments than companies in the proof of concept stage.
Strategic scalers drove intentional AI, piloting and scaling more initiatives that their lower performing counterparts; were capable of tuning out the data 'noise', identifying financial, marketing consumer and master data as priority domains; and treated AI as a team sport, embedding multi-disciplinary teams throughout the organisation.
De Caux admits falling for the hype of AI is easy 'but success requires disruption to existing business models.
"The technologies themselves are not a panacea, nor are they a universal solution to any problem.
"However, with the right data model and viable use cases, AI can support improved productivity and deliver significant benefits to both operational and the wider business."
Perhaps, however, businesses might also want to consider the old adage 'fools rush in where angels fear to tread', ensuring AI is implemented where it makes sense and provides real returns, rather than being swept up in a wave of hype.