Published on the 03/06/2021 | Written by Heather Wright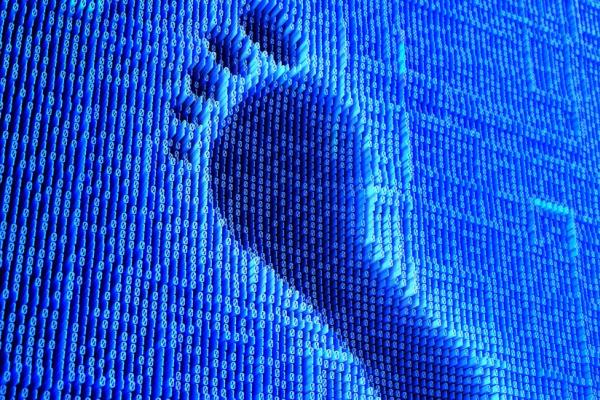 Wins there for the taking…
Sustainable IT might have business benefits as well as environmental, but it's a message that isn't getting through to big business.
At least, that's according to a Capgemini survey, which found that not only is sustainable IT not a priority for most organisations, but 57 percent of executives weren't even aware of their organisation's IT footprint. Sustainable IT: Why it's Time for a Green Revolution for your Organisation's IT says even the most aware sectors – banking and consumer products – weren't exactly blazing a trail at just 52 percent and 51 percent aware respectively. Industrial manufacturing was brining up the rear at just 28 percent awareness.
One-third said sustainable IT was part of their board-level agenda, and only 18 percent of the 1,000 organisations surveyed (including around 70 in Australia) had a comprehensive sustainable IT strategy.
"Shifting to the cloud will not be sufficient."
Before companies write sustainable IT off as PC puffery, consider that those companies which deployed a comprehensive roadmap to accelerate sustainable IT implementation have seen improved customer satisfaction, tax savings, brand image and ESG scores.
Despite those benefits – and the fact many countries, including both New Zealand and Australia, are signed up to the Paris Agreement treaty on climate change – companies appear to be floundering when it comes to sustainable IT.
There's no escaping the fact IT is a big driver of carbon emissions globally. Come 2025, enterprise IT is expected to have the equivalent carbon footprint of 463 million passenger vehicles driven for a year, or 256 million homes' electricity usage per year.
"Organisations are not yet viewing sustainable IT as a priority or a tool in their wider sustainability agenda and journey to reduce their carbon footprint," Capgemini says. According to the report, only 22 percent plan to reduce more than one-quarter of their carbon footprint through sustainable IT in the next three years.
The consulting firm also suggests AI could be a double-edged sword: It has huge potential to help combat climate changes, but a study found that training an AI language processing system produced 1,400 pounds of carbon-equivalent emissions – equivalent to flying New York to San Francisco and back, in US terms. The footprint, however, varies widely Capgemini notes, depending on use case.
Capgemini puts the blame to a large extent on a lack of awareness of the environmental impact of IT, compounded by the fact that sustainable IT doesn't have the same attention and resource as other green initiatives and a lack of tools or shared standards to measure the impact of IT.
"To give sustainable IT the attention it deserves, organisation's need to understand the carbon cost of our digital world and accelerate the move to sustainable systems," the report says.
"To achieve this goal, organisations should focus on a number of priorities. As a starting point, they need the diagnostic tools, strategy and a roadmap for sustainable IT. Critical internal stakeholders will need to be fully engaged, employee behaviour will need to change and enterprise software architecture will need to shift to a sustainable footing."
When it comes to that IT shift, Capgemini notes that the sustainable IT use cases that companies do manage to get to scale are not necessarily the ones that will deliver the highest carbon reduction.
It notes that switching to a 'green' cloud architecture, which reduces power consumption and improves resource utilisation, and framework has enable companies that have been able to scale the solution organisation-wide a 19 percent cost saving but 45 percent have not implemented it. Meanwhile the most adopted use case is moving to enterprise cloud applications.
"Adoption of cloud computing could prevent the emission of one billion tons of CO2 from 2021 to 2024. However shifting to the cloud will not be sufficient in itself if applications are shifted as-is without being redesigned from a sustainability perspective."
The report finds that many companies are looking to shift the onus onto the tech sector to help them establish sustainable IT practices, saying tech companies should incorporate a sustainable IT dimension to their products and services. Sixty-one percent want tech firms to help them measure the environmental impact of their IT and 45 percent say they're willing to pay a premium of up to five percent for sustainable IT products and services.
That could be good news for New Zealand, where last week Silicon Valley entrepreneur and investor Randy Komisar urged Kiwi companies to focus on creating tech in areas which align to the country's existing strength's including sustainability.
"Green tech and environmental products and services are now arriving at their maturation on a global basis," he said. "When you take a look at what is going on in the US in terms of policy there is going to be a tremendous amount of investment in reviving the economy around green tech."
Capgemini's three stage roadmap to sustainable IT:
Set the foundations with a qualitative and quantitative diagnostic assessment and a sustainable IT strategy that aligns with the organisational sustainability strategy
Create a robust governance approach with a dedicated sustainable IT team and support from the top leadership team
Operationalise sustainable IT initiatives, with sustainability a key pillar of software architecture