Published on the 31/10/2017 | Written by Donovan Jackson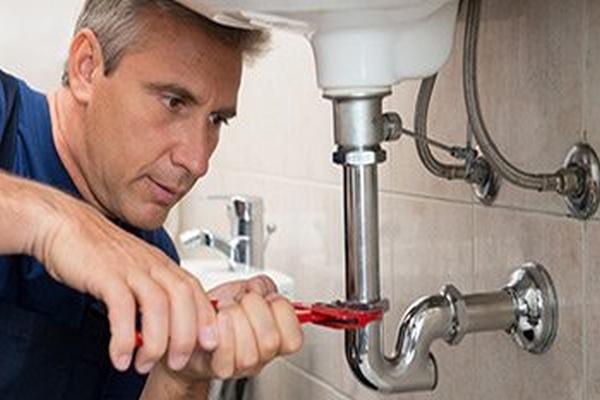 Trades looking increasingly attractive as a career option for a prosperous future…
There must surely be some irony in the march of technology apparently targeting the white-collar workers who use and create it, while making more space for those who work with their hands. Two recent studies show that corporate accounting departments on the one hand, and technology workers on the other, are likely to see substantial change thanks to artificial intelligence and automation. Change which may well lead to fewer jobs, according to some pundits.
Recently, recruitment company Robert Walters said it has found that 90 percent of IT professionals across New Zealand and Australia believe automation will significantly alter the skills they need to compete and be relevant within the next five years. It said, 'automation and the [potential] of job losses to artificial intelligence in the technology industry is a real threat to the market, but technology professionals are learning to adapt, up skill and retrain to thrive'.
A new era dawns
"Our survey suggests IT professionals in New Zealand and Australia are keenly aware of this [reality]," said Robert Walters director Shay Peters. "But, while two-thirds said automation is already impacting hiring strategies, the urgency of the situation may not have dawned on all IT professionals."
Nobody likes change, not even those to whom change management is an integral part of the job. That's clear in the 78 percent in the Robert Walters study who said shifts towards a greater level and higher complexity of automation meant they must upskill to future proof their careers – but only 51 percent had proactively enrolled on courses to do so. And when asked what factors influenced them most when weighing up job offers, IT professionals training ranked rock bottom.
The paradox of 'unemployment' versus 'skills shortages' persists, too (and a new paradox emerges, as the AI which is feared to 'eliminate jobs' doesn't appear to be having any discernible effect just yet). Robert Walters' numbers show that 74 percent of employers are struggling to find suitable candidates, with 72 percent expecting increased salaries in IT departments next year to attract talent. Moreover, said Peters, "Overall, the technology jobs market is growing, especially in niche areas. But, IT professionals and business leaders need to keep an eye to the future to foresee changing needs."
Growing financial power
A similar situation obtains in the finance department, as accounting software provider BlackLine released research which shows that 78 percent of financial professionals believe AI will play a 'significant' role in their department. A further 29 percent expect that role to be 'very significant'. And 60 percent said the technology should enable them to complete accounts payable and receivable functions without the need for any human intervention, with 49 percent expecting AI automation of reconciliations.
The research, conducted by Censuswide, polled 150 Australian chief financial officers, finance directors and accountants.
"These responses demonstrate that financial professionals understand the growing power of AI tools and the implications this has for the functioning of the finance department," said Ann Furlong, APAC Director, BlackLine. "Job roles and workflow processes will radically change during coming years as usage of the technology becomes more widespread. This will allow accountants to shift from routine tasks into roles that add a higher level of value to their companies."
Doing the donkey work (and the thinking)
But even that could come under fire, or so accountants believe. A third of respondents reckon AI tools will undertake strategic financial decisions while 27 percent said the tools will play the role of completing financial close.
Reflecting the findings of service management company ServiceNow, which recently said Australian companies are leading the AI charge globally, BlackLine said the adoption of new tools is 'well advanced'. Some 27 percent said AI already has a role in their finance department.
"AI technology will play an increasing role in most finance departments during the next few years," said Furlong.  "For this reason, it's important that finance professionals take the time now to understand the implications this will have for their organisation."
If some, any or all of that strikes fear into your heart, or causes concern for the job prospects of your offspring, consider this. The trades, for which there is abundant demand today and likely continuing growth into the future, are perhaps less likely to be affected by AI, SkyNet or the Terminator. Now could be a great time to learn to do something useful around the house.