Published on the 31/10/2016 | Written by Donovan Jackson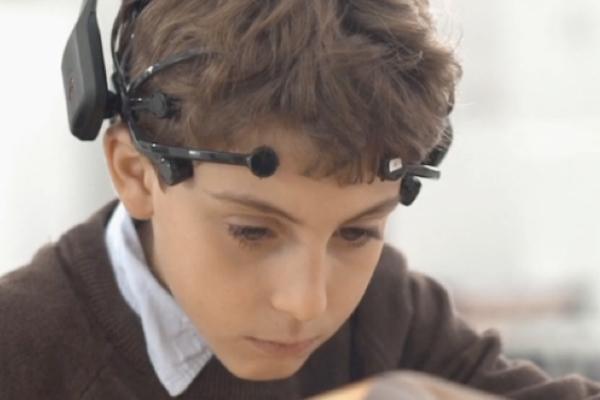 Microsoft pushes the hot buttons as Ignite NZ rolled into town last week…
Aimed at the nerdier of nerds, Ignite is Microsoft's conference for the developer set; iStart chatted to a couple of Microsoft's top people visiting down under from the mother ship in Redmond to get insights into what the vendor, which seems to have a finger in every hot pie in the tech world, is up to with machine learning and artificial intelligence.
First up was Dandy Weyn, Microsoft worldwide technical lead for big data and advanced analytics. "So you're in charge of big data and IoT," we ventured. "No, I wish I was in charge of big data and the IoT," countered Weyn, before pointing out that his job entails supporting global technical specialist sales in Microsoft's Enterprise Partner Group, which, he said, consists of 'global blackbelts' driving advanced analytics workloads with customers across the globe.
"We have a premium team of technical experts driving proof of concepts executions, providing feedback on what works and what doesn't. We're working to remove technical blocks, so that advanced technology like machine learning can be used by people who don't need data science skills. That's key to our strategy."
Indeed, said Weyn, someone who doesn't know how to code can put machine learning to work already 'in as little as 5 minutes'; he used the example of https://www.how-old.net/, a website which analyses a photo in an instant and delivers an estimation of how long you've been hanging around on the planet, courtesy of the #HowOldRobot. In my case, the result was delivered almost immediately but was wildly inaccurate; were I female, I would have been offended.
While such a thing might appear nothing more than a parlour trick (and in this case, not a particularly impressive one), the clever stuff behind the #HowOldRobot can be used elsewhere, particularly as 'bottled' machine learning. "Using Azure machine learning, you can do predictive maintenance, get predictive recommendations for real customer experiences, recognise customers through cognitive services in face and image processing, monitor traffic to detect anomalies instead of having people do it. One of the key trends is contact centre automation with intelligent bots that can do certain things faster and with more convenience."
Weyn said machine intelligence needs to be context aware, and added that one of Microsoft's strengths is its 'great search engine' (Bing) and the technology foundations required to 'make these things happen'. "The key is to make it practical; speed and how fast you can get to market. You want to be able to go from data, to visualisation and machine learning rapidly."
Weyn added that the emergence of packaged machine learning, and the APIs which allow those packages to be added into use cases, provided powerful additional tools that can be applied to solve problems – which may or may not have been identified yet.
Next up was Jennifer Marsman, principal software development engineer in Microsoft's Developer Experience group. A machine learning expert, she arrived with a fascinating piece of hardware probably best described as a home EEG (electroencephalogram – a device which measures brainwaves). Move over Google Glass and HoloLens: the home EEG is apparently readily available, though everyone in the room was as intrigued by it as I was.
Marsman related that, on first getting the device, she put it on her husband's head and proceeded to establish when he was telling lies or the truth; apparently, the man did not sense a trap.
These fascinating devices as of now enjoy a niche market for academic research and for consumer entertainment; however, Marsman said that using machine learning techniques, practical applications will surely follow. "For example, you can move a [virtual] cube using nothing but your mind. Extending that concept, a paraplegic in a wheelchair could move using facial commands interpreted by a computer. With optical character recognition, the blind can 'see' and read things."
Marsman, like Weyn, said the contact centre is another likely beneficiary of machine learning and AI. "Machine learning here can make a huge difference as every company has a call centre and needs to provide support. AI can help automate, triage and solve easier problems, throwing the more complex ones to humans where advanced intervention is required."
She said thanks to computational power and inexpensive storage, AI today is something of a 'solved problem' after being stalled for several decades following the introduction of natural language processing bot Eliza in 1966. "it is an exciting time and the next revolution is the democratisation of AI. We're providing cognitive services which use decades of research from Microsoft, exposing and making it easy for developers to call them.  AI is becoming mainstream."