Published on the 18/11/2020 | Written by Heather Wright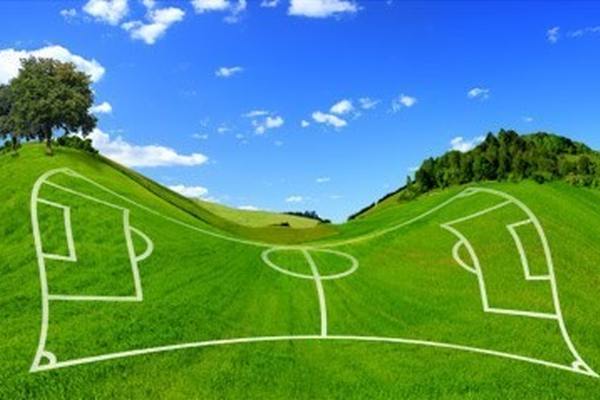 TIN200 companies continue growth, Covid be damned…
Covid-19 has levelled the playing field for many Kiwi tech companies, enabling them to more easily access international customers, employees and investors, and more readily upskill through virtual events.
Greg Shanahan, TIN founder and managing director, says New Zealand companies need to move from viewing Covid-19 in defensive terms to being an opportunity to take advantage of, with our near Covid-free existence providing a 'huge advantage' over countries still in lockdown.
"Increasingly we're not talking about promising little startups, but truly global companies."
"There's a real opportunity for a revolution here in terms of the way we market ourselves globally. All of a sudden you've got low-cost scalability of marketing resources without any disadvantage of being remote," Shanahan says. "It's seeing the cost disadvantage we had from being remote removed."
Aora Biosurgery has reported it received more interest after attending a digital conference in the US than it had every had in attending the physical events.
Shanahan's comments were backed by The Instillery CEO Mike Jenkins and CoGo CEO Ben Gleisner.
Gleisner says CoGo, which provides a real-time carbon footprint tracker to help users reduce their impact on the environment, has seen cost benefits as well as gaining greater ability to access customers.
He says he's got weekly examples of interactions with businesses around the world, where he doesn't believe they would have taken the video call from a Kiwi company if it weren't for Covid.
"We are now on the same playing field as any provider in Australia or the US, because they have to do exactly the same thing. The distance we are physically from market has been reduced and companies like ours are able to close [big international] deals with our development team calling into meetings.
"You can close things without needing to be sitting in the room."
"I'm hugely ambitious about the opportunity Kiwi tech companies have to compete on the global stage now."
Jenkins, meanwhile notes that Covid has driven education and awareness of cloud for The Instillery's more traditional clients, including larger enterprise and, particularly, government.
But the biggest upside for The Instillery has been the move to virtual events: The company would normally only be able to send five or six people to US conferences because of the investment. With the events now virtual, 20-30 staff have been attending the events, bringing that knowledge back to the company.
In the same vein, executive briefings – hosting clients at partner's head offices overseas – are now being done virtually, with many more of the customer's own staff able to sit in on the meeting.
"The transfer of information is much more direct now than you would do in a physical opportunity," Jenkins says.
Shanahan's comments came at the launch of the TIN 200 report earlier today.
The launch shows TIN 200 companies – New Zealand's top 200 technology exporters, across ICT, high-tech manufacturing and biotech – thumbed their nose at Covid-19 to log a third year of double digit growth for exports – or more specifically offshore revenues – which were up 10 percent to $9.4 billion.
That 10 percent growth compares favourably with the 10.2 percent seen for dairy exports and the 11 percent decline seen in tourism, and puts the tech sector on track to become New Zealand's second largest export sector this year with TIN still angling for the sector to become New Zealand's largest overall.
Despite strong headwinds from Covid-19, the TIN 200 companies still managed to notch up an increase of just under $1 billion in revenue for the year to March 31, 2020.
The eight percent ($972 million) increase brought their total revenue to $12.7 billion.
That's a softening, however, in the growth seen last year, when revenues were up more than $1 billion.
"This year's growth is slightly less in terms of the topline figure, but remarkable in that exports still are double digit," Shanahan says.
"I would expect that double digit growth to carry on."
He says the majority of the TIN 200 companies were well placed to ride out the effects of the pandemic, with the majority providing services that are creating efficiencies.
"Those things are in greater need during recessionary times. But also the growth of the service business model where they have locked in contracts to supply their solutions as a service means that those revenue streams are more sticky and dependable."
Indeed, a number of companies such as Fisher & Paykel Healthcare, Pushpay and Xero are re-forecasting their revenue or profit figures upwards.
Shanahan says he also saw plenty of resilience and agility amongst local companies, with many sensitive to Covid-19 early in the piece.
"People were looking at their balance sheets in early- to mid-January and taking action then.
"So what we're seeing isn't just luck that they were in a particular sector, but a lot more resilience and agility than even I might have expected."
The report paints a picture of an increasingly diverse and robust tech sector, and one which has moved from startups to fully fledged international players. When the report first started in 2005 there were about 70 companies surveyed. This year, surveys were sent to 1,200 companies.
"The base of the pyramid is growing. Who knew that there would be over a thousand companies?"
This year also sees a record 56 companies with revenue over $50 million – up from 38 companies just five years ago.
"Increasingly we're not talking about promising little startups, but truly global companies with resources and ability to not only expand but also to be profitable," Shanahan says.
Those companies are also expanding beyond the traditional markets, with strong double-digit growth seen in tertiary markets, particularly Latin America, Europe, Asia and the Middle East.
Fintech was the fastest growing secondary sector with a five year CAGR of 31 percent and several new company arrivals into the TIN200.
Shanahan says talent shortages and access to capital remain key limitations for the sector, but he says the growth of the tech companies is making it easier for the average Kiwi to get interested in investing in them – spreading the pool of investors domestically.
"The exciting thing about companies becoming profitable is that any man in the street who wants to invest in the stock market can understand the metrics that these companies are providing.
"You don't have to be a guru and understand how a microprocessor works. They can be compared to any other investment opportunity."
On the labour side, companies are also moving to address talent shortages, caused by the border closures, in more innovative ways.
"There's a lot of frustration because companies MO was to just head hunt people from offshore, but in some ways that has a positive spin in that they're prepared to put more energy into sourcing talent from outside the normal routes, spreading the opportunity more broadly in the community."
"There's the opportunity to recruit people now with video conferencing who remain offshore but can be part of the team through technology like [videoconferencing]."
TIN 200 companies added another 4,000 new jobs globally, with employee numbers hitting 55,000.