Published on the 24/04/2020 | Written by Jonathan Cotton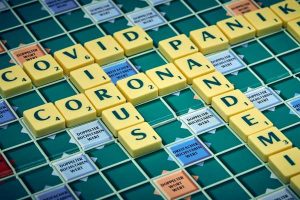 Public and private data together comes together to fight Coronavirus…
As the country works through a Level 4 lockdown and beyond, how are we responding as a nation?
That's certainly an important question to ask, and impossible to answer accurately without the right data.
One party tracking the radical shifts in citizen movement under lockdown is Data Ventures, the commercial and prototyping arm of Stats NZ that brings government and private sector datasets together for the public good.
"We're still just realising some of the value of this data."
The data brokerage firm is currently working with the National Crisis Management Centre using aggregated and anonymised location data sourced from telcos to create hourly population snapshots, showing the number of people congregating around the country by suburb (individual movements aren't tracked).
"The big fight here is trying to understand new patterns and new behaviors," says Data Ventures executive director Drew Broadley.
"No one has ever locked down a country like this before. No one has ever locked down the world like this before."
The results reveal the startling reality of the Covid-19 pandemic. One thing's for sure: The weekend isn't what it used to be.
"We can see, unfortunately, in the latest report that the normal weekend activity spikes of Saturday and Sunday have disappeared," says Broadley. "They're now flat."
That can tell us a lot, says Broadley. Excessive isolation of the population could have health and wellbeing consequences, aside from the clear economic damage, says Broadley.
"You can see [the trend] and go 'there's a real risk here, because if this continues, that's bad for mental health and wellbeing. What does it mean for the working week? With people staying home, does this mean we've now got seven day working weeks? Because that, for example, would be a challenge to sustainability".
"We're still just realising some of the value of this data."
Established in 2017, Data Ventures sits 'in the middle of the data chain', securing datasets from private organisations – think Spark and Vodafone and others – and turning those into products it can sell to the Government.
"The Government wasn't getting regular sustainable feeds from private sector data and it was becoming quite an amount of work for the private sector to do this [repeatedly] for various different government agencies," says Broadley. "We thought instead of 15 different government agencies going to one party, we could make it easy. It's cheaper than them doing it themselves from a government cost-saving point of view."
Such positioning requires close working with the privacy arms of the public sector of course. Stats NZ expertise is used to manage privacy and confidentiality risks of the project which are then reviewed by the Office of the Privacy Commissioner and Data Ethics Advisory Group.
That's something to be embraced, says Broadley.
"If you are very proactive on privacy, it becomes easy and a very good process for you. When you're not proactive on it and it's a very hard and long and drawn out process."
Those clear and present privacy issues also mean stringent controls around what gets released.
"It's our responsibility, as custodians of people's privacy, to be careful. There is so much value to this data, but equally we need a balance.
"I don't want to make it scary, but we're not even sure if there are national security risks of showing, say, hourly population trends around New Zealand yet, so we have to be conscious of that.
"Ironically, we will often be asked to release [something] to the public because, you know, it's their data, but there are risks there sometimes so we're always trying to find a balance where we can still maintain that privacy."
In the grand scale of things, Broadley says that it's clear New Zealand has been granted some spectacular advantages in fighting the Covid-19 pandemic.
"Oh, New Zealand has had such an advantage," he says. "We have a single state, single law in New Zealand. We don't have multiple territories, senators, and differing laws across the North and South Island. Because of those advantages, change can happen really quickly and a lot of people have been able to come together in a short period of time.
"I have to applaud the private sector in its support for the government," he says. "They've been usually hugely cooperative.
"We're very conscious of the impacts on them producing new data sets. They have to invest in an environment where, potentially, their revenues are declining, so that's been a huge thing."
But as the lockdown and global economic slump rolls on however, a new existential danger is emerging for those datasets themselves.
"When you look at the economy, you have to ask 'how long can we sustain this for?' Because there is the potential for these datasets to fall over simply because they run out of business.
"I think that's a really important question we need to answer right now: how can we support a private sector that's helping the government, and support, not just communities, but businesses as well.
"Health is under control to a degree – there's a really good curve going on there – but from an economic point of view, it's not the same curve yet."
If you want to see how your tax dollars are being spent, check out Data Ventures latest report (as of April 20th).