Published on the 13/12/2019 | Written by Heather Wright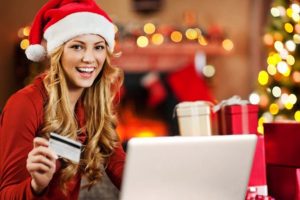 Physical fights back…
Forget the bricks and mortar versus digital debate for retail – and the long touted 'death of retail' – we are instead, moving into a time of 'experience retail'.
That's the message from Ben Morgan, Accenture Interactive NZ managing director, who says retailers are in the business not of selling product, but of time and effort saving.
Morgan's comments come as new Accenture research shows 41 percent of Kiwis and 34 percent of Australians are looking online for Christmas gifts this year, but we're browsing in-store first to get gift ideas (47 percent for kiwis, 55 percent for Aussies).
"Retail business is having an identity crisis."
"The future of retailing is undoubtedly going to be digital infused, but in-store remains increasingly relevant for Christmas sales in New Zealand and Australia," Morgan says. "With the majority of consumers planning to spend in-store, providing simple, connected and personalised experiences will remain a key differentiator for retailers to win the attention of Christmas shoppers."
Morgan told iStart retail business is having an identity crisis.
"There's a lot of talk around the death of traditional retail and the rise of ecommerce and it's easy to use that as a physical versus digital thing where online is taking over the world, but it's far more nuanced."
In fact, data over the past six years shows that while ecommerce is consuming higher spend and continuing to grow year on year, that growth is slowing, he says. In 2013 growth was about 25 percent. Fast forward to this year and it's expected to be around 19 percent.
But while online shopping growth might be slowing, it continues to have a major impact on how retail infrastructure is being rebuilt.
"The more traditional retail is in a state of flux," Morgan says. "We completely disagree with the thought that retail is dying. We believe traditional retail is dying, but when you look at what the next generation of retail looks like – what we call experience retail which is  about providing experiences for consumers that add value, save them time, drive huge convenience – that's doing really well."
He points to the examples of previously pure-play online brands opening physical stores, including Amazon's 4-Star stores and Kiwi shoe brand Allbirds opening of physical presences in San Francisco and Auckland.
"Brands are now looking at how they provide consumers with shopping experiences that are seamless across different physical and digital touchpoints.
"This gives consumers choice on how they want to shop. These options include researching a product online to be collected in-store, using a mobile app in-store to get extra product information, or doing in-store research before finding the cheapest price online," he says.
And while retail is being disrupted by technology, it's being transformed by expectations, Morgan says.
Where once we might have judged a store based on a competing business down the road, retailers are now judged based on what Accenture terms liquid expectations – expectations based on experiences we have every day with the likes of Uber, McDonalds Drive Thru or buying from online marketplaces.
"Retailers who are responding to that to develop the retail footprint to meet some of those expectations are doing really well.
"The instore shopping experience should be as simplified and compelling as the online experience we all love."
Morgan says for retailers that means understanding customers pain points and addressing those basic hygiene issues, such as customers wanting to compare products, avoid queues and checkouts, and easily find product in-store.
"How do you take inspiration from the likes of Amazon Go where you can just walk in with mobile phone and walk out with no checkout, or the likes of Adidas which allow you to go and design sneakers?
"Another major trend we're seeing is retailers creating experience retail such as one brand which has small popup events where consumers can go in and talk to someone about skin care and makeup, get advice and that whole rich experience but there's no sales element You go home and purchase online and, importantly, get it delivered at speed."
Going past just the point of sales is where Morgan says he sees the future of retail. He cites the examples of Nike, with in-store basketball hoops where customers can put their shoes to use in a competition and compare themselves to athletes, and a European jeans store which includes a playground enabling customers to test how the jeans will cope with daily life.
As to the Christmas shopping, Morgan points to the dominance of gift card sales as an opportunity for retailers looking to offer a better experience for customers.
Gift cards dominate the Australian gift list at 56 percent, and are second on the Kiwi list at 52 percent (clothing/footwear takes top spot with 57 percent).
"That indicates we're still not very good at buying great gifts for people and this is a great opportunity for retailers to think about: How do you start to get data that helps us buy gifts for family and friends that they are actually going to want and get away from gift cards?," he says.
"The future of retail is about connecting up your channels into a seamless and simple journey and it goes to the point that retailers are in the time and effort saving business. When you start to look at it though that lens you start to meticulously plan the experience and try to create experiences for customers that are differentiated and attract people away from competitors to you."
Oh, and just one other thing about our Christmas buying: Kiwis are about 20 percent more generous than Australian's according to the research, with an average Christmas budget of NZ$952 this year, compared to NZ$726 in Australia.