Published on the 30/07/2019 | Written by Heather Wright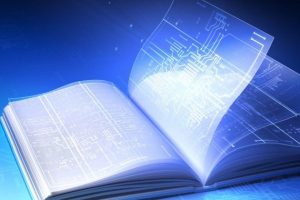 How can you instil data literacy in your business?…
Faced with the challenge of planning for a future where machines will augment our work and transform job roles, business leaders are having to consider what skills will be required by their workforce in the coming years.
According to Jordan Morrow, that skill is data literacy.
Morrow is the head of the advisory board for the Data Literacy Project, a group whose founding partners include Qlik (where Morrow is also head of data literacy), Accenture, Cognizant and the Chartered Institute of Marketing.
As such, he's a big proponent of data literacy.
Data literate companies are reaping big returns of three to five percent greater market capitalisation, according to the Data Literacy Index – but while most companies have more data than they know what to do with, much of the value within the data remains out of the hands of those who can derive meaning from it.
"Corporate and individual data literacy doesn't begin and end with skills alone."
The Data Literacy Index, conducted by IHS Markit and a professor at Wharton Business School and commissioned by Qlik, found workforce data literacy has a proven correlation with corporate performance. In their study – which it should be noted looked at organisations with an average size of US$10.7 billion enterprise value – improved corporate data literacy not only impacted on the enterprise value (some $320 to $534 million higher) but a range of other factors.
"The companies with increased valuations also saw similar improvements to productivity, gross margin and other corporate performance metrics, and all performed well against three critical criteria for data literacy: Improved individual data skills, democratising data across their enterprise (not solely in IT), and enabling employees to make data-informed decisions," Morrow told iStart.
According to MIT, data literacy is the ability to read, work with, analyse and argue with data. It's the ability of individuals to effectively consume data.
It's a skill which empowers all levels of workers to ask the right questions of data and machines, build knowledge, make data-informed decisions and communicate that meaning with others – something Morrow says it critical as the fourth industrial revolution brings automation, robotics and AI.
"In the new digital world, it doesn't matter which department or business function individuals or organisations work in, data can be used to drive more profitable operations and decisions," he says.
"The Data Literacy Index highlighted that almost all global business decision makers believe that data is critical to how their organisation makes decisions, but that most organisations are not doing enough to see success with data.
"Data-informed decision making empowers individuals across the organisation. This can have a significant impact on the bottom line."
So, what does data literacy actually look like in practice?
"Corporate and individual data literacy doesn't begin and end with skills alone," Morrow says.
"Businesses that are serious about earning the benefits of a data-informed culture must introduce training and adapt processes to empower every employee to make decisions using data.
"Data becomes even more valuable when distributed throughout the organisation, rather than concentrated in certain areas. Data literate employees also need tools that can help them digest complex information, giving them the confidence to make informed decisions based on their interpretations of it."
Morrow says becoming a data literate organisation requires top-down vision, support and investment.
"Some organisations can integrate data literacy into their existing skills initiatives, while others may choose to purchase learning software and even books about data to aid workforce development," he says.
The Data Literacy Project itself also includes free resources, including an adoptive framework to help businesses get started.
But Morrow says data literacy also requires a cultural shift in order to be successful.
"Management needs to communicate the importance of using data in decision-making, advise on the technical and human resources available to encourage this, and co-ordinate the access and use of data across the organisation.
"Most importantly, they should stress that every individual has an important role in sharing data-informed knowledge and techniques with their peers."
As to what's next for businesses, Morrow says with a 2018 Qlik report showing that less than a quarter of the global workforce are confident in their ability to read, work with, analyse and communicate with data, hiring external talent isn't enough.
"Great headway clearly needs to be made for businesses to take advantage of the data revolution. Creating a strategic framework that empowers employees with autonomy over how they use data in their work will be crucial for businesses that want to achieve data literacy nirvana and reap its rewards. Embracing the opportunity now will give companies an advantage as we move through the Fourth Industrial Revolution and battle with an uncertain economic environment," he says, before signing off with a warning: "Before long though, it will be essential to survive."