Published on the 16/07/2020 | Written by Heather Wright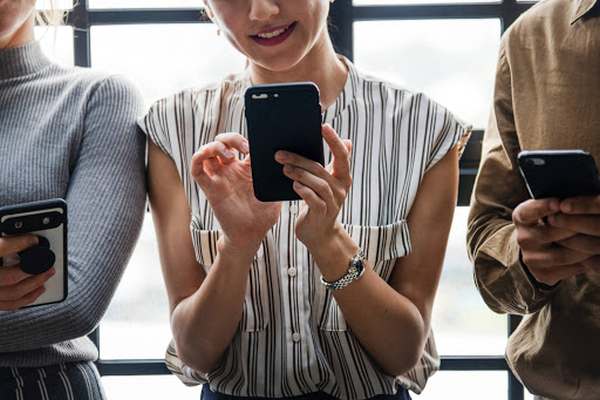 A/NZ privacy concerns not stifling digital growth…
Digital loyalty is becoming a prized differentiator for retailers, particularly bricks and mortar outlets struggling to recover from lockdowns and an increased move to online sales.
That's the view of Juniper Research, which says digital loyalty programme memberships are growing fast, and retailers need to adopt digital solutions which enable them to leverage their 'abundant' customer data to offer omnichannel loyalty experiences, combining both offline and online touchpoints.
"This is critical for bricks-and-mortar retailers, which will struggle to recover from revenue lost during lockdowns and increased off-to-online spend migration," Digitisation and Driving the Loyalty Programme Experience says.
"Although people have become more wary of sharing personal information to receive rewards, there has to be give and take."
The Juniper report comes as loyalty schemes comes under increased scrutiny in Australia and New Zealand.
The Australian Competition and Consumer Commission has flagged concerns over loyalty schemes, and the propensity of companies towards vague and non-specific data collection policies – often poorly communicated to customers who have no idea how their data is being used.
The consumer watchdog's report into customer loyalty schemes calls for legislative reforms which, if adopted, could see substantial changes to the way companies collect and trade or sell data, as well as using it to personalise marketing.
Early this year Consumer NZ also warned Kiwis that they may not be aware of the extent to which their data was being collected and, in some cases, sold, via the loyalty schemes.
But the increased focus on data privacy doesn't seem to be dampening down enthusiasm for loyalty programmes, with Juniper forecasting memberships of loyalty programmes with a digital element will increase 30 percent to 48 billion between 2020 and 2023.
The research company says the total value of mobile coupons redeemed will grow from US$51.6 billion this year to $67.6 billion in 2023, driven by increasing QR and app coupon usage. And while both personal and corporate credit card reward values are forecast to decline in 2020 as a result of reduced spending, the value of credit card rewards are expected to exceed $68 billion in 2023 thanks to increased competition between providers and the ability to link spending to existing loyalty ecosystems.
"Leveraging digital loyalty is all about understanding customer behaviour," report author Susannah Hampton says.
She says in markets where QR payments are gaining traction, loyalty must follow or it will lose out to more locally appropriate solutions.
"As such, digital loyalty platforms must be highly agile and channel-agnostic."
The report notes that while paper and physical card-based schemes might drive customer engagement and retention at a basic level, customer demands are increasing – they want rewards delivered quickly and more easily, and they want omnichannel, easy to accrue rewards and offers tailored to the individual.
For retailers too, omnichannel programmes using digital technology provide greater benefits – with greater insights into customer purchasing, through the additional data, enabling personalised programmes to drive engagement.
"Although people have become more wary of sharing personal information to receive rewards, there has to be 'give and take'," the report says.
"Companies need to be able to make the best use of the information they do have alongside data gained from purchase habits/behaviour. The increasing digitisation of loyalty schemes allows companies to have even greater insight into their customer base."
The storing of payment details reduces friction at PoS, both online and offline, and typically increases the likelihood, or value, of spend, while also aiding the tracking of consumer spending patterns.
That holding of payment details is one area of particular concern flagged by the ACCC in its Customer Loyalty Scheme final report, released last December.
It called out Flybuys, Coles and Woolworths Group for their collection of data even when customer cards aren't scanned, thanks to the linking of payment cards to member profiles. Even when customers were no longer wanting to participate in loyalty schemes, they were unlikely to actively cancel the membership, choosing instead to simply stop scanning their card. However, their data can still be tracked and used, via the payment card details, the ACCC report noted.