Published on the 22/09/2021 | Written by Heather Wright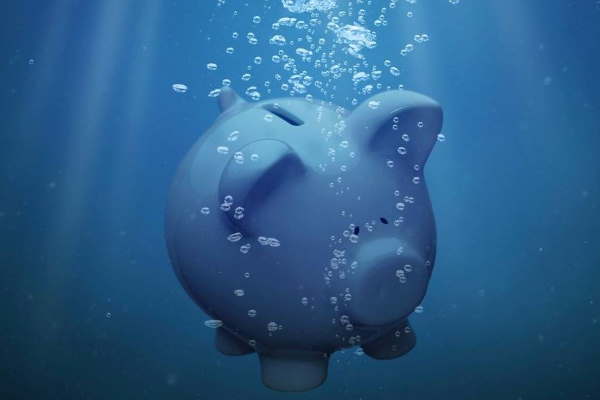 New analysis builds call for action, while data innovation gets a tick…
In echoes of concerns raised in New Zealand, Australia has been served with its second warning in less than a month that it risks becoming a digital laggard.
A new summary for policymakers from the Australian Academy of Science and the Australian Academy of Technology and Engineering (ATSE) warns that Australia needs stronger investment in digital technology-based research, innovation and workers.
Australia's Digital Future a Nation of Users or Leaders? follows hard on the heels of a similar report from the Australian Information Industry Association (AIIA) three weeks ago. That report warned that Australia won't become a leading digital economy by 2030 without a full-scale national strategy – and cautioned that some key sectors risk going from producers to consumers.
"If we are to remain a nation of producers and not simply consumers, now is the time to act."
It's a call also being heard in New Zealand, where NZ Tech CEO Graeme Muller recently noted New Zealand's digital competitiveness has gone backward since 2018, due to issues in hiring foreign labour and a lack of digital tech skills.
The AIIA, Academy of Science and ATSE want more though. They're calling for government action on a number of fronts.
AIIA's Growing Globally Competitive Industries: Powered by Australia's Innovation Technology, which includes almost 80 detailed recommendations, calls for improved government digitisation and support in sectors including health, manufacturing and agriculture. At its heart lies the recommendation that governments support a strong focus on developing a strong and highly skilled ICT workforce.
Ron Gauci, AIIA CEO, says Australia's ability to innovate and support innovation of digital technologies will determine the country's economic future.
"There is a lack of strategy, policy and leadership to propel Australia's ICT sector forward, resulting in the country being a laggard," Gauci says.
"If we are to remain a nation of producers and not simply consumers, now is the time to act and support our innovative technologies.
"The traditional strengths of Australia – our agricultural, manufacturing and health – need to be supported by strong government measures to stand up against international counterparts.
"We can become a strong economy or suffer the longer term consequences of not keeping pace with the advancements being made globally by economies that were once smaller than ours."
The Academy of Science and ATSE, meanwhile, is focused more on developing technologies. It wants digital technologies to be made a national science and innovation priority and for research and innovation in emerging digital technologies to be included in the Australian Government's 2021 Research Infrastructure Roadmap.
Professor Shazia Sadiq, chair of the Australian Academy of Science's National Committee for Information and Communication Sciences says the Government needs to recognise the importance of building scientific capability behind the digital economy, both in investment and narrative.
Professor Mike Miller, chair of the Digital Futures Forum at the Australian Academy of Technology and Engineering, says Australia is at a crossroads in the development of a strong digital technology economy.
"We have strengths in emerging digital technology research and development, but opportunities for sector growth and sovereign capability are nascent and require coordinated and strategic support," he says.
"To grasp the opportunities presented by a growing emerging digital technologies sector, Australia must address the digital divide to ensure equity of access to the benefits delivered by digital technologies and to meet the skill requirements for a future digital workforce."
The AIIA report, with its focus on tech use, notes that digital innovation is critical to ensure the health of businesses. It says the local manufacturing is failing to harness the power of the fifth industrial revolution – which lacks representation in the Federal Government's Modern Manufacturing Strategy, while health innovation rankings are also poor. And while agtech is set to become Australia's next $100 billion industry, only low-level investment is seen in the 2021-2022 Federal Budget 'and it is also completely missing from the Agriculture Strategy 2030'.
It wants the Federal Government to take the lead in accelerating the digitisation of Australian industry through the creation of industry hubs and incentives, as well as ensuring standards and interoperability requirements are in place.
It also calls for government to 'ensure the new generation of Australian technology innovators are supported to thrive, not just survive, though a strong shift from a research driven agenda to one of commercialisation', noting is 'well behind' globally on developing a $300+ billion AI industry, by not inviting in commercialisation of its burgeoning startup community.
Data innovation on track?
But if the AIIA, Academy of Science and ATSE are pushing for more focus on some of the big tech opportunities and the government role in driving that, another report has highlighted how a mature data practice is driving business opportunities for companies – and how Australian businesses have been quick to grab those benefits.
The Enterprise Strategy Group State of Data Innovation report, commissioned by Splunk, found when it comes to data and tech more broadly, Australian organisations are focusing more on data innovation across the board, not only when it comes to a focus on better data utilisation, but also when it comes to their implementation of observability.
The report found 41 percent of Austrian organisations rate better data utilisation as their top business and IT priority for the next 24 months. That's considerably higher than North America's 21 percent and Europe's 17 percent.
Forty-three percent of Australian organisations are also using observability to improve how they innovate with their data, just outpacing both North America and Europe, both on 42 percent.
"In today's digital landscape, businesses not only need a complete view of their data, but the ability to act upon their data quickly," Splunk says.
The report says those who have invested heavily in data and met the criteria for a mature data approach are reaping real business rewards, including innovating at double the rate of beginner-level organisations, entering new markets and increasing customer wallet share at nearly twice the rate of data beginners and increasing employee productivity by 16 percent in the past year.
They're also nearly twice as likely to be directly monetising their data. As a group, the leaders reported that about 35 percent of their revenue comes from data products or services, versus just 26 percent for beginners, and those data-derived revenues are growing 75 percent faster than beginner organisations.
The report notes that cutting edge data management practices are, however, just the starting point. The value of data lies in what you do with it and accelerating and improving innovation with data requires a culture that's ready to take that data and run with it.
Among the strategies identified as helping the leaders in data innovation do a better job at turning data into measurable positive outcomes were:
Getting data to the development teams who can use it, fast. Leaders are four times as likely as beginners to have accelerated data delivery in the past year. And that speed is having tangible benefits, with 85 percent reporting improved application functionality and developer efficiency and 83 percent saying it has improved the speed of application development.
Prioritise among conflicting innovation goals to enable developers to work faster and ensure the organisation gives more consideration to innovation strategy.
Cloud analytics is fundamental; observability is cutting edge. Globally, respondents are leaning on cloud analytics (78 percent), AI/machine learning (66 percent), edge computing (55 percent) and observability (45 percent).
The New Zealand IT manager of one global bank says: "Implantation of new performance management and observability technologies to provide real-world performance and scaling visibility for customer-facing applications is one of the things that has helped us innovate most effectively."
Australian businesses, however, aren't sold on public cloud services as offering the best data innovation capabilities: Just 27 percent gave public cloud a thumbs up – a much lower vote of confidence than seen in North America (40 percent) and Europe (38 percent).