Published on the 03/04/2019 | Written by Heather Wright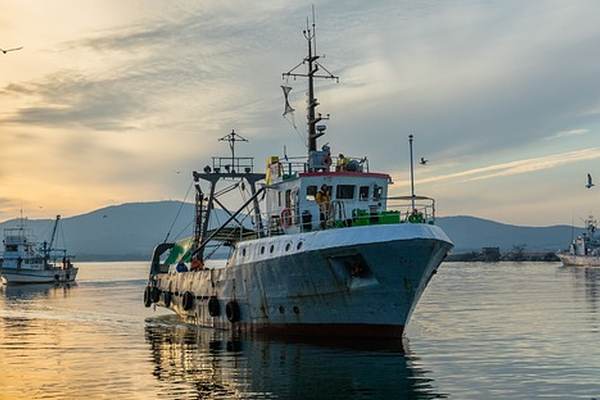 Mandatory requirements bring high tech to the high seas…
iPads and the ocean aren't generally a good mix, but tablets look set to become required equipment on commercial fishing vessels as electronic reporting and geographic position reporting take to the high seas in a Fisheries NZ push for better data accuracy and sustainable fisheries.
Moana New Zealand-contracted commercial fishers attended a workshop last week to learn the fundamentals of the new electronic reporting and geographic position reporting systems being introduced this year.
Fisheries New Zealand (previously the Ministry of Primary Industries) requires all fishers to switch from paper-based reporting to electronic reporting this year as part of the Digital Monitoring project, which also includes the somewhat controversial use of on-board cameras to verify what is being reported.
"Constant innovation and change is required to ensure we honour our promises to be sustainable for future generations."
Trawl vessels over 28m are already reporting electronically.
Moana New Zealand says it's working with Fisheries Inshore New Zealand and Seafood Innovations Limited to ensure contract fishers are well equipped to adopt the FishServe Innovations New Zealand's (FINNZ) new Deckhand.nz iPad-based electronic logbook. Using the app, fishers record catch and effort reports in the electronic log-book with the information then sent in real-time via mobile if within cell phone coverage, or via short burst data satellite. A GPS unit captures and reports GPS data for Fisheries NZ.
Deckhand is one of 12 providers, including Pivotel NZ and Marintec, which Fisheries NZ has listed on its site as having identified themselves as having suitable technology.
FishServe is providing the data aggregation service for the reporting, developing APIs to enable the logbooks developed by third parties to submit the data.
Nathan Reid, Moana New Zealand quota and resource manager, says the move to electronic reporting will not only help in data collection, but provide an easy means for fishers to record catches.
"Alongside historical knowledge about vessel handling and valuable fishing experience, constant innovation and change is required to ensure we honour our promises to be sustainable for future generations," Reid says.
A recent Australian report found installing electronic monitoring systems on commercial fishing vessels lead to higher accuracy in logbook data.
Australia introduced electronic monitoring in several managed fisheries in 2015.
The study, by the Australian Bureau of Agricultural and Resource Economics and Sciences and the Department of Agriculture and Water Resources found fishers reported discarding significantly higher amounts of fish and having more interactions with endangered species when using electronic monitoring.
"The weight of evidence suggests the use of an integrated EM system has lead to significant changes in logbook reporting of discarded catch and protected species interactions, particularly in the ETBF (Easter Tuna and Billfish Fishery)," the report says.
Fisheries Minister Stuart Nash has said he will explore the controversial on-board camera monitoring regime.
"Previous regulations were unrealistic and were developed without adequate engagement," he said earlier this year. "There is a process to follow before on-board cameras can be considered and I need to first ensure the regulations are practical to implement, the technology is operationally ready to go, the systems are in place, and the fisheries management framework is clearly understood. Any proposal for on-board cameras would go through a public consultation process.
"The lessons from Australia, where it took 10 years to get 80 cameras in place, demonstrates that considerable time and effort should be invested in getting it right before the cameras are rolled out."
Submissions closed last month on what have been dubbed some of the most significant changes to New Zealand fishing law, covering landings and returns to sea, penalties and tech changes.