Published on the 12/03/2021 | Written by Jonathan Cotton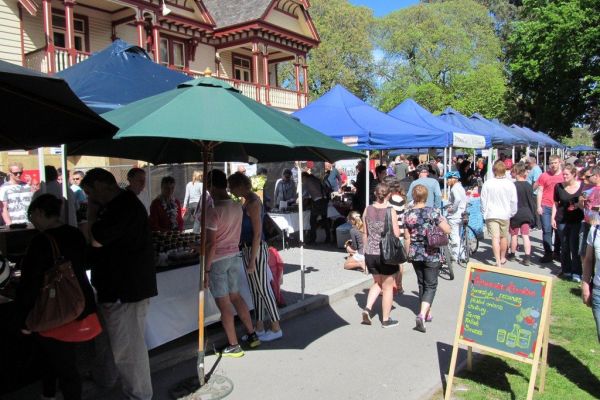 What's behind the outrageous growth in online marketplaces?…
Online marketplaces – Alibaba, Amazon, eBay and others – are big business, but downunder we do it differently.
While Amazon dominates the western world as a marketplace destination (China belongs to online shopping website Taobao and B2C online retail market Tmall), in Australia and New Zealand we've missed that megalith. In New Zealand the market really belongs to TradeMe, 20-year-old online shopping veteran, with nearly five million registered users, while in Australia, Ebay holds the greatest market share.
Ebay Australia receives around 69 million monthly visitors; behind that, UK-founded Gumtree, with 35 million visitors per month, and only then, Amazon Australia (with 19 million visitors).
"Above all, marketplaces are contributing to retailers' bottom lines."
Those numbers are still climbing. As buy now pay later schemes and click and collect models gain traction, and as online marketplaces proliferate, a new wave of online growth is expected.
"In the five years following the Global Financial Crisis (GFC), e-commerce boomed," says KPMG in its 2020 Australian Retail Outlook.
According to the report, while total retail growth fell to three percent over the five years, e-commerce grew at 21 percent – hitting peak growth in 2011 at 30 per cent.
"In the wake of the GFC, Australians had permanently changed how they shopped and as the purse strings eased, e-commerce growth rates accelerated."
Landscape shifting deals are being done: In the last year Amazon Australia launched its Amazon Hub, Ebay Australia partnered with Afterpay, and in 2019 Catch Group, the country's largest daily deals site, combined with Kmart and Target to create a single multi-channel marketplace ecosystem.
Catch.com is currently Australia's largest 'daily deals' site. Founded by entrepreneurial brothers Gabby and Hezi Leibovich in 2006, the deals site added an online marketplace for third-party sellers in 2017. The company has only grown from there – more than 2.1m last year – and was acquired in by Wesfarmers in 2019 for AU$230 million.
Marketplaces like Catch.com have experienced significant growth in the last year, new research from Mirakl, a SaaS marketplace platform provider, says. According to its 2021 Enterprise Marketplace Index, online marketplaces have been outperforming the general e-commerce sector at a rate of two to one.
The research shows marketplaces growing by more than 80 percent year-over-year globally in the fourth quarter of 2020, more than double the rate of overall e-commerce growth.
"Marketplaces [give] retailers a clear advantage: Achieve scale and agility through a curated ecosystem of quality third-party sellers," says the report.
"This network of sellers [has] exploded, increasing by an average of 46 percent year-over-year, as retailers recruited and onboarded at an accelerated pace to meet immediate shopper demand.
"Concurrently, alongside the rise in sellers, the gross merchandise value per seller jumped 24 percent."
Together, says Mirakl, these two factors – seller growth and growing sellers – produced the massive momentum of marketplace retail.
"A new class of seller supply has emerged: Traditional brands and manufacturers seeking a path to digital, and digital-native brands aiming to accelerate their distribution to drive their growth mandate."
While TradeMe is the biggest in New Zealand, it's challenger TheMarket.com, the Warehouse Group-backed 'curated lifestyle marketplace' that's growing the fastest.
Taking 14 months and NZ$12 million to build and launch, the platform offers third party retailers access to 3.5 million active customers, as well as localised customer service and a distributed last-mile collect and return network, for a 'frictionless customer experience'.
Customers can click and collect products from MarketPoint locations around New Zealand, which also act as a drop off point for returns. The platform has attracted leading brands including Noel Leeming, Lancome and, of course, The Warehouse.
As commerce continues its shift online, expect marketplace platforms to proliferate for a while yet, says Mirakl.
"Above all, marketplaces are contributing to retailers' bottom lines," says the report.
"Marketplace retailers found a scale solution to the most central act of retailing: Connecting shoppers to products, recasting themselves as something more – trusted shopping destinations poised to win in a rapidly growing but increasingly competitive environment."