Published on the 15/05/2018 | Written by Jonathan Cotton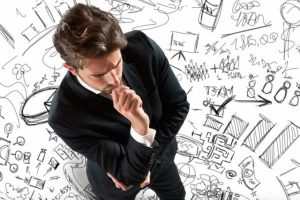 Talent worries, digi-tech fear and the collaboration imperative are the issues facing modern CPOs, says Deloitte. And something's got to give...
Managing talent, reducing costs and finding new ways to add value to the business: In 2018 CPOs are finding themselves wrestling with a host of new responsibilities says the new 2018 Global CPO Survey from Deloitte.
Simply put, for CPOs, big changes are afoot.
The survey, conducted in association with Odgers Berndtson, sampled more than five hundred procurement leaders from 39 countries, representing organisations with a combined annual turnover of US$5.5 trillion.
The report finds that the CPO role is no longer solely about delivering bang for procurement buck and providing short-term savings. Rather, the new modus operandi for CPOs is all about spend consolidation, talent management, the reduction of total life cycle/ownership costs and the better alignment of the CPO role with the priorities of the business at large.
"As national and global economies improve," says the report, "procurement has a pivotal role to play in increasing supply chain transparency, accessing supplier innovation, and delivering enterprise wide cost reduction."
"Exceptional procurement supplier, business, and digital leadership will differentiate those organisations that deliver an impact that matters."
To that end high performing procurement leaders must balance the multiple objectives of executive advocacy, leadership, strategic decision making, talent capability, digital procurement, supply chain transparency.
Digital? No thanks, we're CPOs
Troublingly, the report finds too many CPOs dragging their feet when it comes to getting to grips with digital procurement, even as such tools and applications proliferate.
"In order to stay relevant within the business, procurement needs to wake up to the reality that now confronts it," says the report.
"Progress and adoption has been slow over the past year and the survey findings show that procurement leaders remain hesitant about investigating in new digital tools and technologies such as artificial intelligence, robotics, and blockchain."
"Digital supply networks are evolving, connecting all parts of the supply chain, and insight-driven organisations are applying advanced analytical capabilities to enhance performance. Digital transformation is inevitable and high-performing organisations are leading the way on adoption."
Staff and Nonsense
And it's not just the digital realm where CPOs appear to lack capability and confidence. Less than half of respondents reported confidence in their team's ability to execute their procurement strategies, a figure that is, amazingly enough, actually an improvement on last year's findings.
"It's been a real challenge for procurement organisations to get the right level of talent over the past several years, and that's been reflected in the survey results," says Ryan Flynn, principal at Deloitte Consulting.
While it's not clear just what has caused this year's modest reversal, but it simply may be a case of 'out with the old, in with the new'.
"We are seeing companies starting to turn over their longer tenured talent as people have retired or moved on to other positions," says Flynn. "They are now starting to bring in younger talent that are analytically adept and more familiar with digital tools."
What is clear, says the report, is that there is a direct correlation between stronger leadership capabilities, higher spend on training, and enhanced performance. Ironic then that procurement leaders are, in fact, spending less on talent development, with most investing just two percent or less of their operating budgets on training and development programs.
Collaborate or perish
So what's a beleaguered CPO to do? Salvation lies in collaboration, says Deloitte.
"Procurement alignment to executive and business priorities, measured through mutually agreed performance metrics, will likely continue to enhance the effectiveness of procurement as a strategic business partner," reads the report.
"However, the continuing fall in use of supplier collaboration as a lever for delivering value is a concern, especially given the increased focus on the contribution of procurement to product/market development and innovation."
Deloitte says transparency is also a risk factor here, with many organisations leaving themselves exposed to potential supply chain disruption and margin erosion through limited visibility.
"Improved transparency of pricing, supplier locations, and critical dependencies can help procurement functions deliver greater value while avoiding potentially significant regulatory, reputational, and operational risks."
"Improved transparency of pricing, supplier locations, and critical dependencies can help procurement functions deliver greater value."
Key findings from the survey:
Cost reduction (78 percent), new products/market development (58 percent), and managing risks (54 percent) remain the top business strategies for procurement leaders.
Seventy-three percent of procurement leaders believe they have the support of their organisation's leadership.
Fifty-one percent of procurement leaders believe their current teams do not have sufficient levels of skills and capabilities to deliver on their procurement strategy.
The most common leadership traits in procurement are acting as a role model, collaborating internally and externally to deliver value and delivering results. Conversely, strategic leadership traits such as positive disruption, leading digital transformation and innovation are not widely evident.
Thirty-three percent of procurement leaders believe that their digital procurement strategy will enable them to deliver on their organisational objectives and value.
The extent to which modern technologies are used in procurement is low, with only one-third of procurement leaders using technologies such as predictive analytics and collaboration networks.
Download the interactive The Deloitte Global Chief Procurement Officer Survey 2018, or the printable version here.