Published on the 30/06/2022 | Written by Heather Wright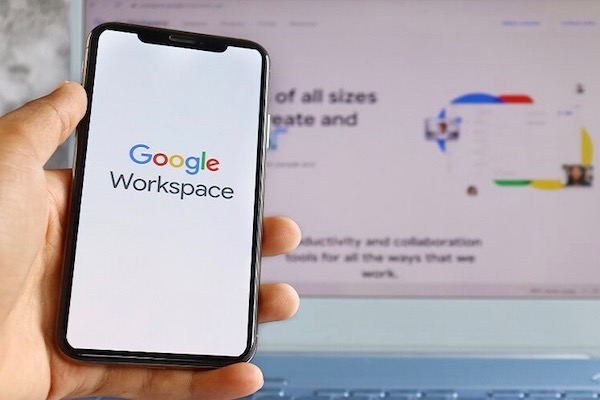 Sign up to pay, or get booted…
Google's G Suite legacy free edition ended availability for business owners this week, with users automatically upgraded to Workspace subscriptions – and charging due to start from August 1.
The move to remove free access to the productivity and collaboration software after more than a decade was announced back in January. The G Suite legacy service hasn't been offered to new customers since 2012 and Google didn't respond to requests for information about local user numbers.
"We'll automatically upgrade your account to a Google Workspace subscription."
Initially, the announcement covered all legacy G Suite customers, but the resulting backlash saw Google quietly back down on charging for personal users.
Originally slated for May 1, the deadline was pushed out to June 27, and as of Monday, G Suite business users were to be transitioned to Workspace, with plans starting from AU$8.40 a month per user or NZ$9 a month per user. For that, you'll get a business email, 100 participant video meetings, a very limited 30Gb of cloud storage, some security and management controls and 'standard' support – or in Google's words, it's an 'upgrade' where you'll get 'premium collaboration tools, more storage and increased security'.
"To help ease the transition, we're giving deep, region-based discounts on Google Workspace Business editions starting at 50 percent for the first 12 months after August 1, 2022," Google says.
"If you're using the G Suite legacy free edition for business purposes, we'll automatically upgrade your account to a Google Workspace subscription starting June 27, 2022," [http://t_name=UnuFlow&visit_id=637884467633607876-2843334914&rd=1&src=supportwidget0]Google's support information notes. 
There won't be any charges for those moving to Workspace until August, with Google saying you can 'use your new security and collaboration functionality at no cost through August 1, 2022'. 
But if you don't complete your upgrade by setting up billing before August 1, you'll be cut from the service and Google warns you won't be able to access your core services and data, including Gmail, Calendar, Drive and Meet. 
"Additional Google services will continue to be available."
Anyone wanting to opt out will need to export data out of G Suite. There is no path to drop back to a regular Gmail account. 
Launched back in 2006, as a bundle of services including email, calendar, talk and a website building tool, G Suite, which rebranded to Workspace in 2020, helped drive Google apps popularity thanks to its lack of charges. Now, however, the company has been accused by users of classic bait and switch tactics, with some small businesses venting to the New York Times. 
"They're basically strong-arming us to switch to something paid after they got us hooked on this free service," one small business owner told the publication. 
The death of the free service for business users continues Google's recent trend of removing free services, including Google Photos' unlimited storage tier.
The changes are taking place globally – with the exception of Ukraine with Google saying it understands those in the war-torn country may not be in a position to transition to Workspace 'at this time'. 
"We're postponing the transition deadline for Ukraine-based customers until further notice."
Google announced this week that it has offline syncing for opened Microsoft Office documents, allowing users to work offline with Office files without the need for an internet connection.
It's yet another attempt by the company to woo Microsoft customers