Published on the 27/03/2019 | Written by Pat Pilcher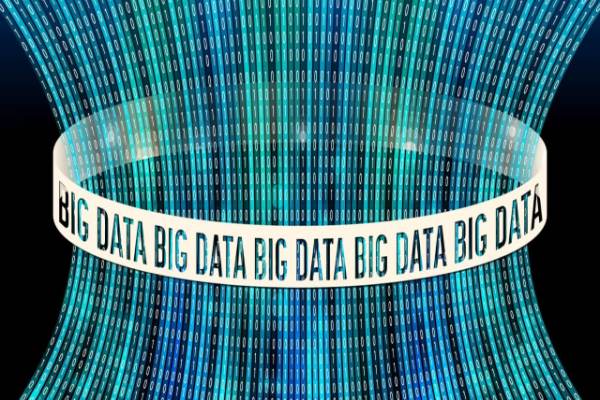 Could this be a game changer?…
The Government is to spend $49 million over the next seven years across four data science research programmes in an attempt to boost New Zealand's data science capabilities and increase the role of data science in tackling environmental, social and economic issues.
Funding is assigned via the Strategic Science Investment Fund and each successful data science programme applicant will receive funding to the tune of NZ$1 – NZ$3 million a year for up to seven years.
MBIE says more importance needs to be placed on data science.
"Data science is changing how things are done at an extraordinary rate, providing new ways to improve prosperity and wellbeing. To harness the benefits, New Zealand needs to be at the forefront of the emerging technologies," MBIE says. "While New Zealand has pockets of world class expertise in data science, current capability is dispersed and small scale."
Up to $7 million per year for up to seven years was allocated in the 2018 Budget  for investment in the development of stronger data science research capabilities.
Funding is based on responses to real-world use cases, and successful teams will be made up of 'a team of deeply aligned multi-disciplined partners inspired by a real-world domain/use case'.
"While New Zealand has pockets of world class expertise in data science, current capability is dispersed and small scale."
MBIE has set investment goals for the programme and has listed the areas of data science that are of interest. These include machine learning, statistical learning, data mining, image processing, language processing, visualisation, transparency and metrics, and Te Ao Māori and data science.
MBIE says it has narrowed down the number of potential data science application areas likely to be of interest to the government. These include ag-tech, the environment, urban planning/environment, the space industry, the health sector (in particular precision health), and energy. Other areas that 'inspire advanced and data science' will also be considered for funding on a case by case basis.
The agency will call for proposals in April.
A similar programme last year was abandoned. "We wish to invest in a portfolio of up to four strategic research programmes rather than investing in a single data science research platform," MBIE now says, adding that it remains committed to an investment in data science. It says the intention of last year's programme – 'to lift capability in data science while addressing big challenges for the environment, society or the economy' – remains unchanged.
MBIE says it is interested in data science because it "is changing how things are done at an extraordinary rate, providing new ways to improve prosperity and wellbeing. To harness the benefits, New Zealand needs to be at the forefront of the emerging technologies."
The ministry says that the desired outcomes of the investment in data science are to span the following five objectives:
Deliver excellence: Produce excellent, cutting edge, dynamic and paradigm-shifting data science research.
Grow capability: Grow the scale, depth, excellence and impact of New Zealand's data science research. The programmes will have strong leadership and multidisciplinary teams. They will attract top international researchers and support emerging researchers.
Deliver additionality: Provide fresh and ambitious thinking, new people, new collaborations, new and expanded research, and new impacts that would not have happened without this investment.
Leverage strategic collaborations: Foster and grow international and national partnerships amongst data science researchers, and between data science researchers and end users. Partnerships should support research excellence and grow capability.
Give effect to the Vision Mātauranga policy practically and meaningfully for Māori."